Artistry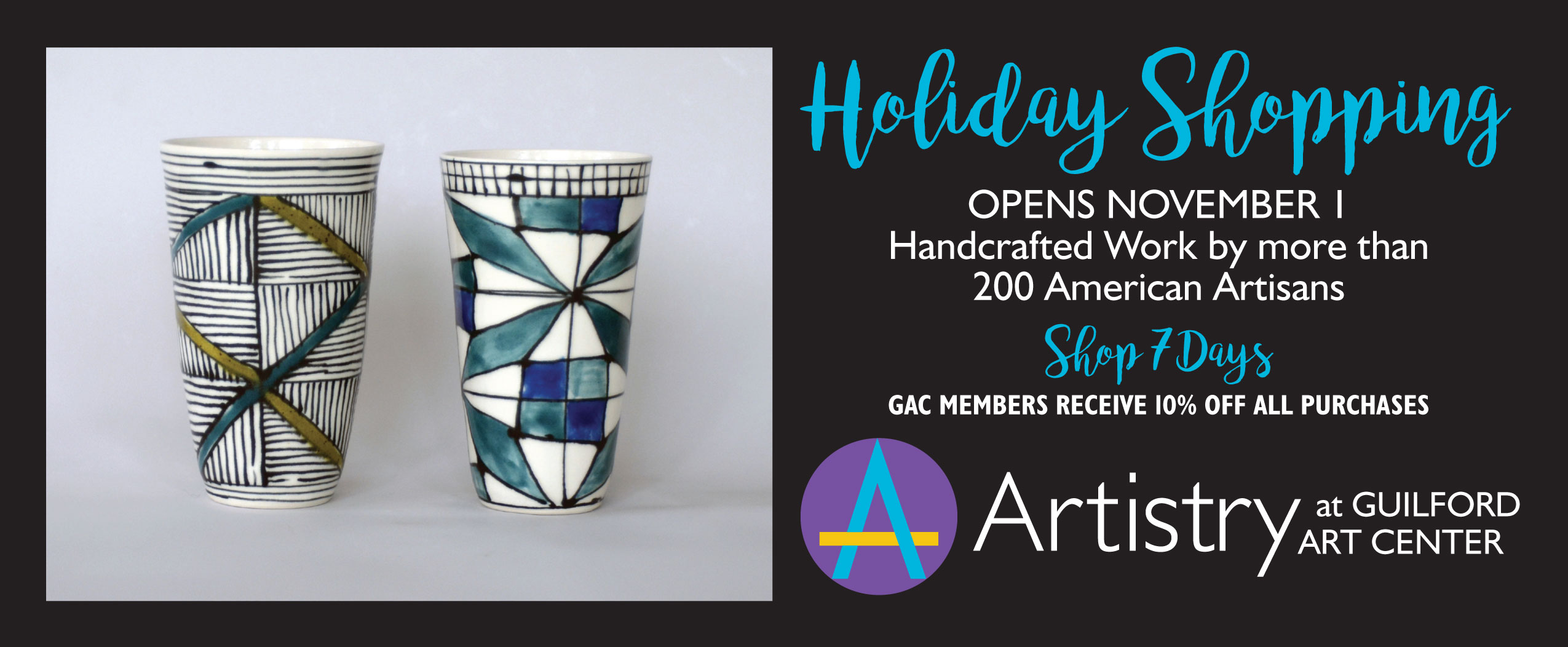 ANNUAL HOLIDAY SALE OF FINE CRAFT, JEWELRY & UNIQUE OBJECTS
November 1, 2019 – January 5, 2020
ARTISTRY is Guilford Art Center's annual holiday sale of fine craft, jewelry and unique objects from artists throughout the country. It is the Shoreline's most unique shopping destination to purchase distinctive and unique holiday gifts.
Artistry features a wide-range of craft in many price ranges, including ceramics, candles, glass, fine art, metal, jewelry, fiber, wood, ornaments, cards, specialty foods, soap, leather, toys and much more. All proceeds benefit Guilford Art Center, its educational and community programs.
The Artistry sale was established in 1978, and has since expanded in size and prominence to become one of the most popular holiday shopping destinations in Connecticut.
• READ: Shop Handmade for the Holidays at Guilford Art Center's Artistry Event (2018)
---
Artistry features work by more than 200 artists from across the country. Here is a sampling of some of the fine products you'll see at the holiday event this year.
---