Art & Craft Beer Fundraiser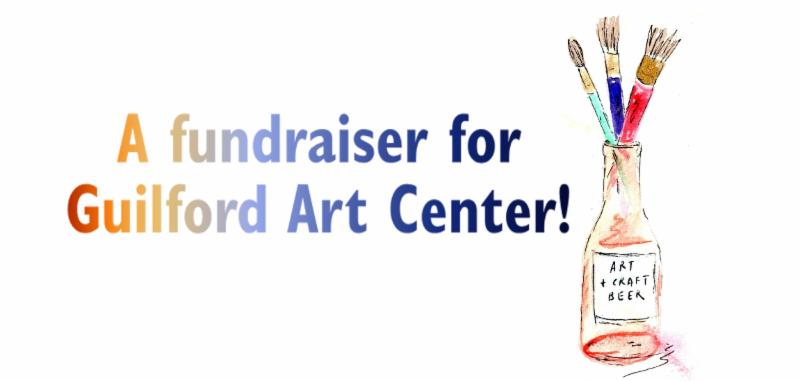 Sample some of Connecticut's best craft brews at Guilford Art Center's ART & CRAFT BEER FUNDRAISER, scheduled for Friday, March 3 from 6-8:30 pm at Guilford Art Center.
Guests are invited to try a selection of beers from area breweries, including 30 Mile Brewery, Black Hog Brewing Company, Stony Creek Brewery, and Thimble Island Brewing Company. There will be bar food; wine and non-alcoholic beverages also will be served.
Additionally, there will be a silent auction of brewery tours, growlers (large glass jugs for beer), and bar accessories designed by GAC staff and students.
The Art Center gallery will feature the Faculty & Student Exhibition: In Honor of 50 Years, a show of works by instructors and students across all media from the past two years.
"This event will be a really fun, relaxed evening that allows people to enjoy some great drink, food, live music and exhibits, while supporting the arts. We're excited to host all of the great local breweries and so appreciate their support of this event" says Guilford Art Center Executive Director Maureen Belden.
Reservations for Art & Craft Beer are $50 per person, with proceeds to benefit Guilford Art Center's educational and community programs. Reservations are limited; call to make a reservation: 203-453-5947 or pay for reservations online at www.guilfordartcenter.org.
---
MAKE YOUR RESERVATIONS TODAY!

---