GAC Limited Edition Tees!
We're so excited about our new t-shirts to celebrate our 50th anniversary year! New graphics feature a lively set of color theory-based icons – marking GAC's five decades, our variety of creative offerings and the cultural and historical diversity of the arts.
We couldn't stop at just one design either. Why? Because operating for 50 years as a thriving art center in this wonderful community is AWE50ME. We just had to share the joy!
Limited edition 50th edition shirts are free with a $50 donation; additional shirts can be purchased for $25. We have all the sizes and colors in The Shop, ready for purchase. (See sizes and colors below.)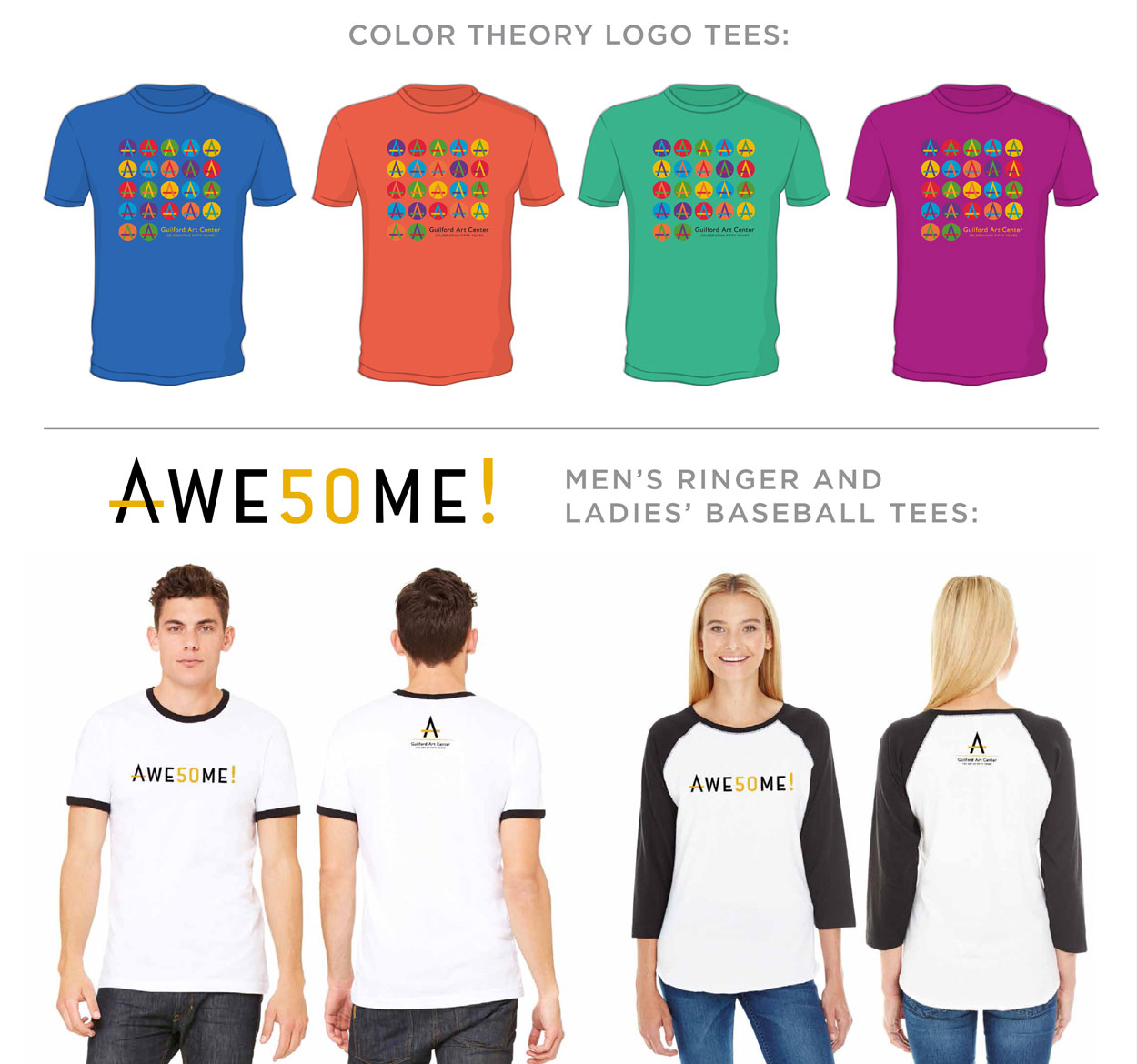 Want to order shirts right now? Simply fill out the form below and we will contact you to confirm your order and take payment. Please note that the shirts run small, so we suggest that you order up one size.

Questions? Contact info@guilfordartcenter.org or call us at (203) 453-5947.
---
COLOR SERIES SHIRTS
Choose Men's, Women's or Children's
Men's: M, L, XL, XXL
Women's: S, M, L, XL
Children': S, M, L
Choose colors: Dark Pink, Coral, Green, Teal (Men's XXL only available in green and teal)
AWE50ME SHIRTS
Choose Men's short sleeve ringer tee or Women's baseball tee
Men's sizes are: M, L, XL, XXL
Women's sizes are: S, M, L, XL