Holiday Gifts Sparkle at Jewelry & Champagne Event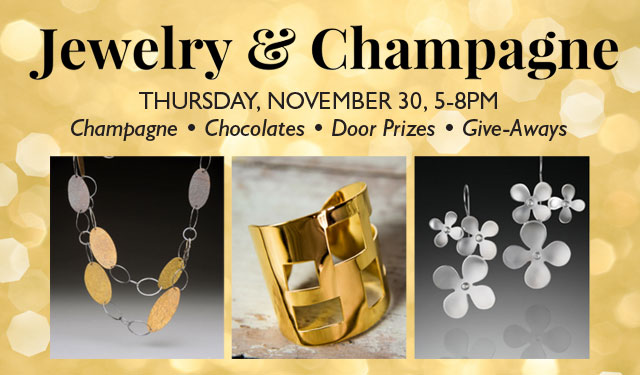 The public is invited to a free and festive "Jewelry & Champagne" reception at The Shop at Guilford Art Center on Thursday, November 30 from 5-8 pm. Guests can enjoy champagne and chocolates while viewing the eclectic mix of fine handmade jewelry for sale. There will be door prizes and give-aways offered throughout the evening.
The Artistry holiday shop carries a wide array of jewelry, featuring a range of styles, materials and price points. Find truly unique pieces created by American artisans in a range of materials including metal, stone, leather, brass, sterling, beads, resin and a new line of 14-karat gold jewelry.
The entire selection of contemporary American crafts will be available. Shoppers can find something for everyone on their list this holiday season!
All proceeds from The Shop at Guilford Art Center benefit the Center's community and educational programs.
For more information contact Guilford Art Center at www.guilfordartcenter.org or 203-453-5947.