Registration Now Open for Winter 2018 Semester Classes & Workshop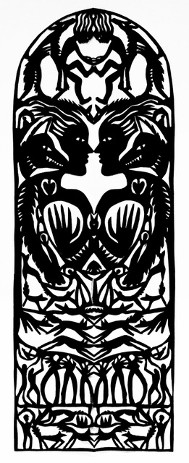 Registration is now open for Winter 2018 classes and workshops at Guilford Art Center. Classes are offered for youth (ages 2 ½ and older) and adults. The winter semester runs from January 15 – March 9.
In addition to all of the standard classes across mediums, there are a wide range of new adult classes offered, including "Fused Glass Jewelry", "Hanging Ornamental Assemblage", "Cutting Pictures in Paper" and a photo workshop called "Shooting from the Heart".
New children's classes include "Sew a Teddy Bear", "3 Doodler Workshop" and "Creating 3D Sea Creatures".
GAC welcomes three new instructors to its faculty roster:
Rob Goldman is a photographer, community-engaged artist, educator, author and speaker. He holds a BS in Photography from Rochester Institute of Photography and an MFA in Interdisciplinary Arts from Goddard College. His work has been celebrated in gallery exhibitions and national magazines. He's also the founder and director of the Center for Creative Development, a nonprofit organization that is home to several youth empowerment programs. (GAC class: "Shooting from the Heart")
Sine Hjort grew up in Copenhagen, Denmark and discovered a love of printmaking and etching while attending the Copenhagen Art School and the Royal Danish Academy of Art. Working in her printmaking studio in Croton-on-Hudson, Sine creates large linoleum cuts and etchings that have been featured in galleries and exhibitions throughout New York. (GAC class: "Cutting Pictures in Paper")
Sue Mullaney holds a BS from the University of Connecticut in Clothing, Textiles and Design, and an MS from Southern Connecticut State University in Art Education. She's spent 21 years teaching visual arts in the public schools, learning programs and adult education programs. (GAC Class: "Creating 3D Sea Creatures")
Registration is available online or by calling (203) 453-5947.