Try Something New at "Open Arts Day"
Guilford Art Center is pleased to invite all community members to the 6th annual, FREE Open Arts Day on Sunday, January 7, 2018, 1-3pm.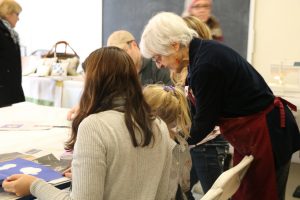 The Art Center's studios and classrooms will be open with instructor artists demonstrating their crafts and offering hands-on art projects. Visitors are invited to try out a variety of art forms that they would like to learn more about, including, Pottery, Blacksmithing, Painting, Drawing, Stone Carving, Kids' classes and more.
Open Arts Day coincides with the final day of the holiday sale in The Shop at Guilford Art Center, which will be open 12-5pm. All merchandise is on sale!
No reservations or registration are necessary, and all activities are free of charge.
Guilford Art Center is located at 411 Church Street (Route 77), Guilford, across from the police station. For more information call 203-453-5947.
---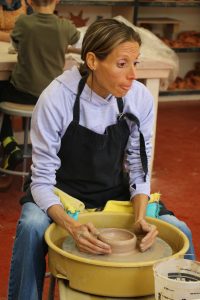 About Guilford Art Center
The Guilford Art Center is a non-profit school, shop and gallery established to nurture and support excellence in the arts. Through classes for adults and children, gallery programs, a shop of contemporary crafts, and special events, the Center fulfills its mission to provide opportunities for the public to participate in the arts, to experience their cultural and historical diversity, and to appreciate the process and product of creative work. Founded in 1967 (as the Guilford Handcraft Center), the Center evolved from the first Handcraft Expo, held on the Guilford Green in 1957. It currently serves over 2,000 students in classes, presents juried and invitational exhibits of art in the Center's gallery and operates a shop of fine, handmade American crafts year-round. The Center also presents the Craft Expo, held on the Guilford Green each year in July, that features works by more than 180 of the country's most distinguished artisans and is a much-anticipated annual event for the shoreline community.