Designing Our New Building & Renovation
Interview with Russell Campaigne & Mary Jo Kestner of CK Architects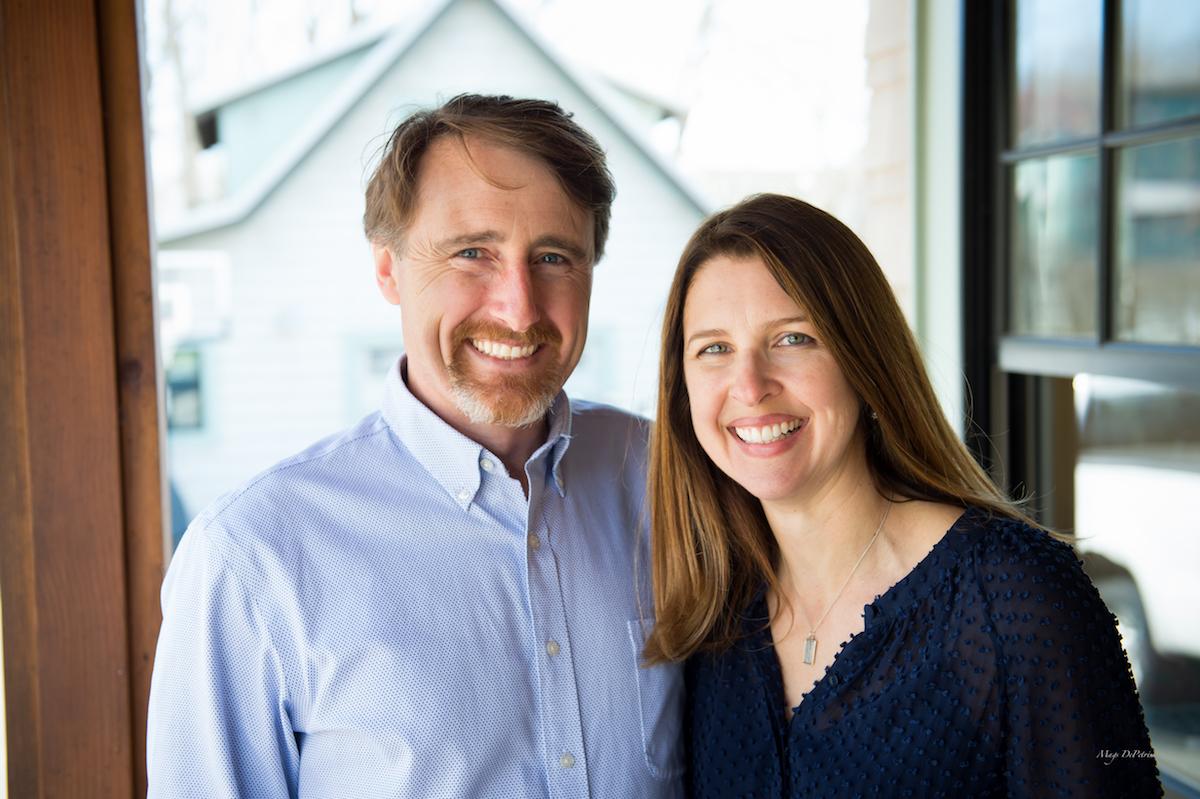 "Russell and I were very excited to be selected by the GAC Building Committee for this project. The Center's mission to inspire and promote participation in the visual arts through education, exhibition and outreach is in line with our goals as designers to promote community, creativity and innovation.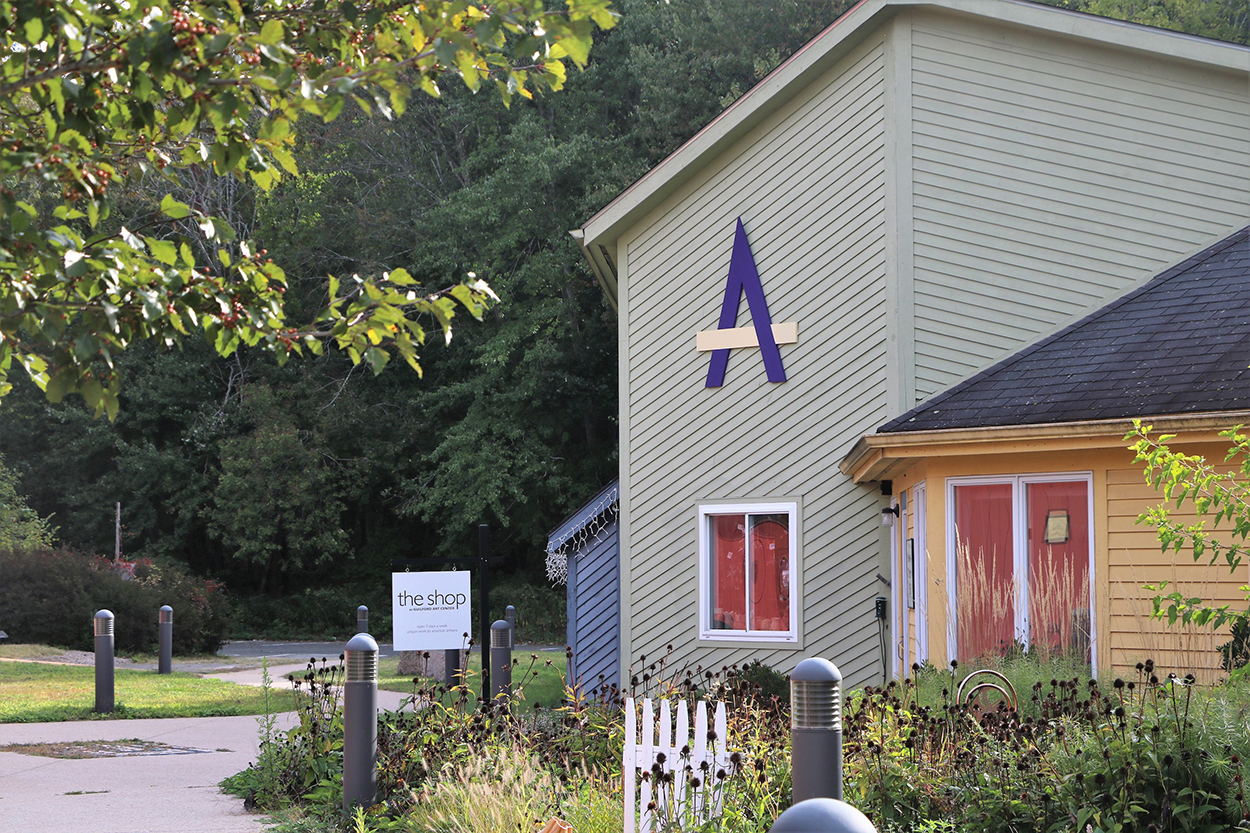 When we started, you had done your fundraising and knew that the classroom addition would be a certain size and location on the facility – the main challenge was to make the addition a complementary part of the classroom building and be an inspiring creative space with high performance standards for energy use and low maintenance.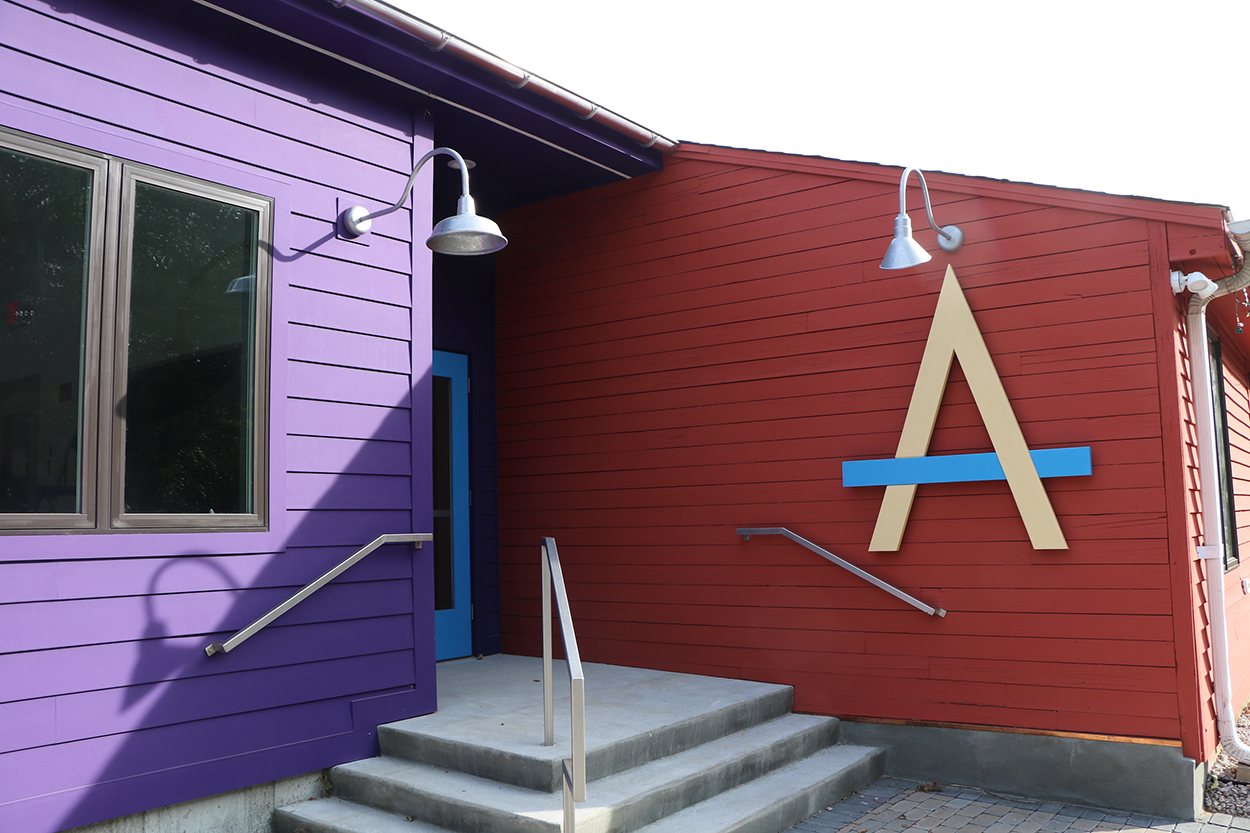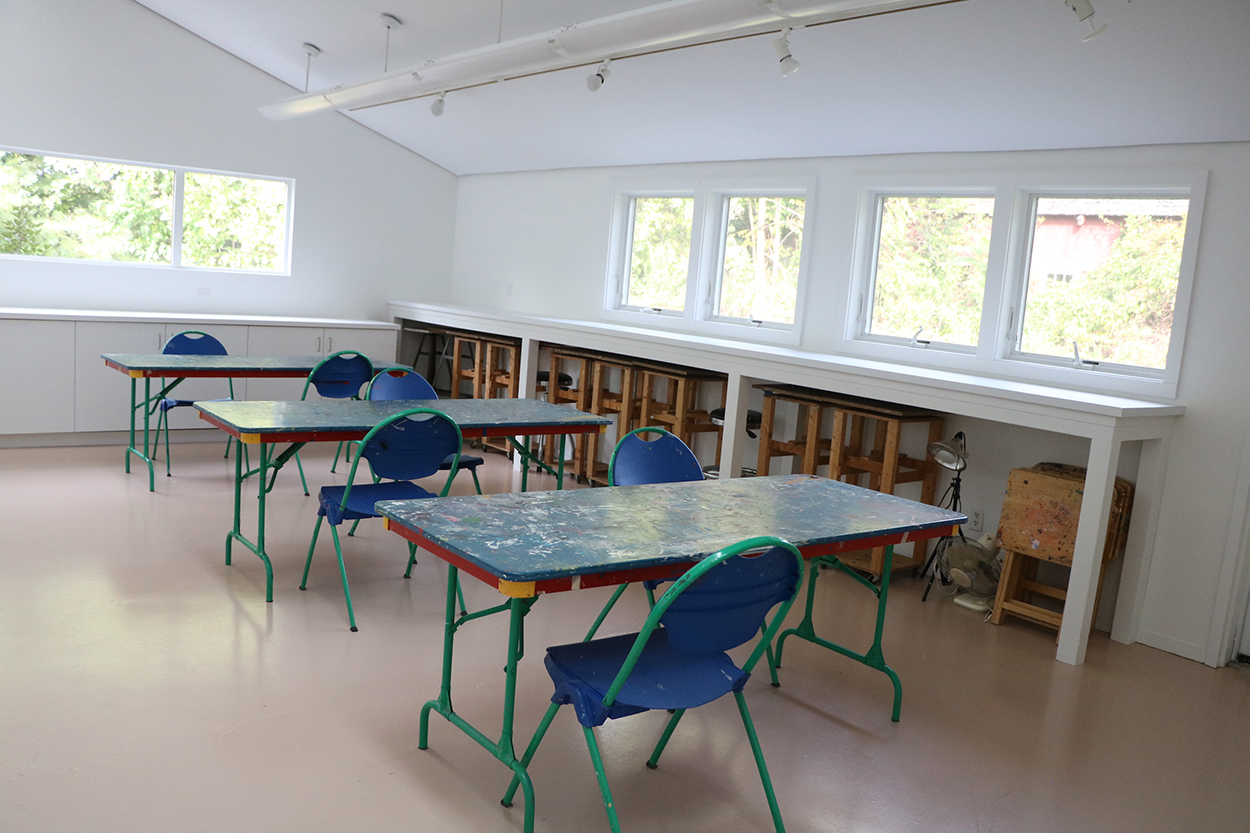 We saw an opportunity to create a form that would support the use of solar panels on the building – as a source of renewable energy as part of a future project. We prioritized durable materials, with low-VOC's to support a healthy environment for students.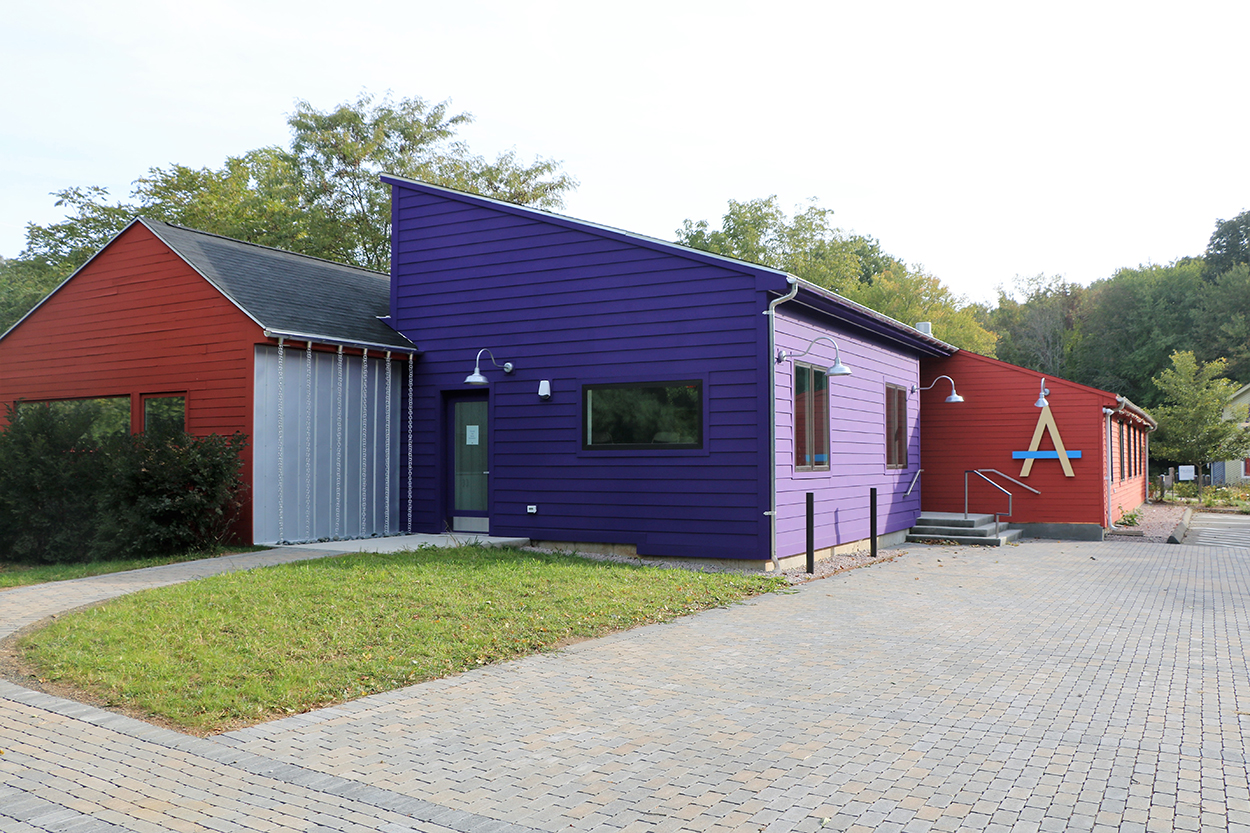 We used pervious paving at the new walkways and parking areas to improve water infiltration on the property.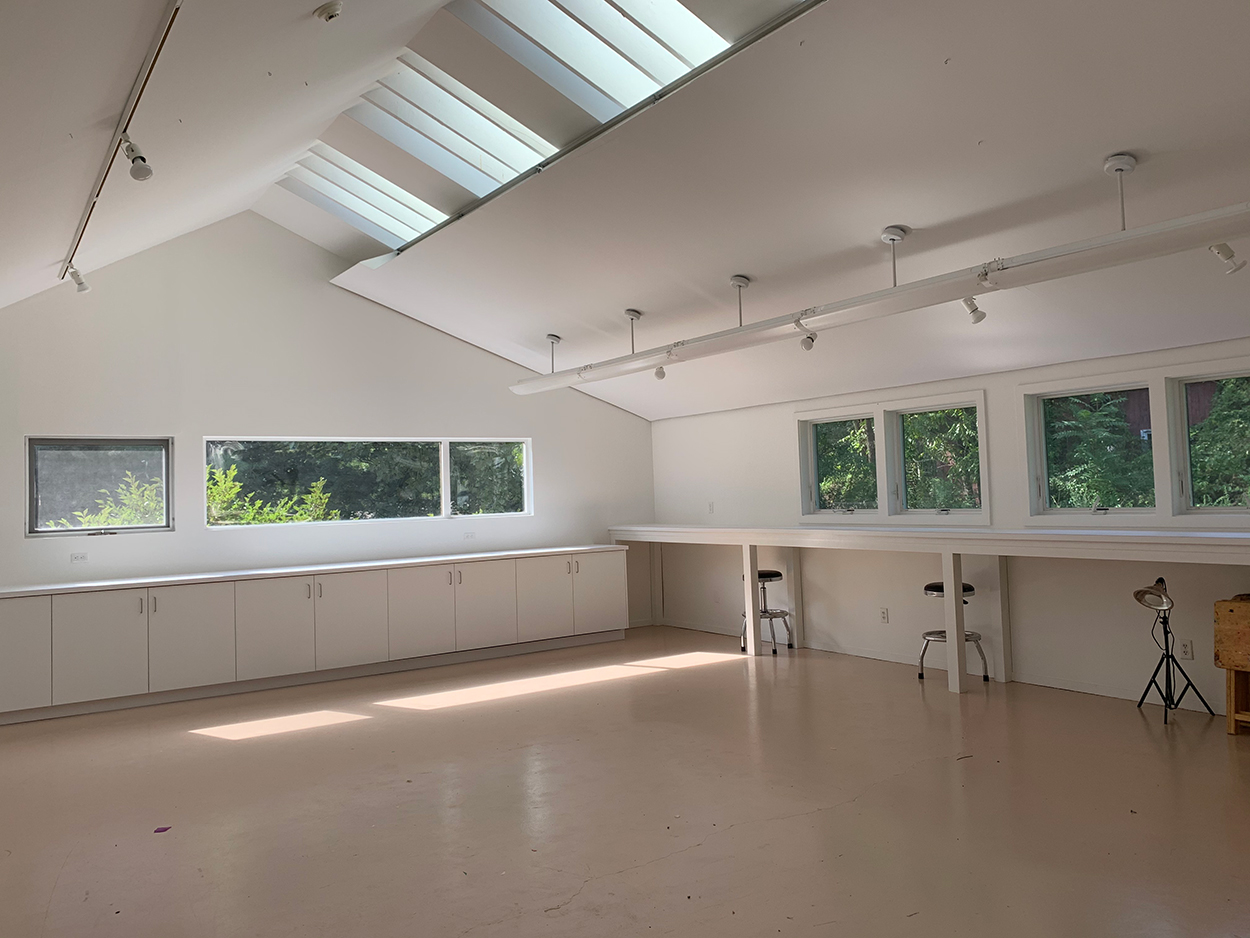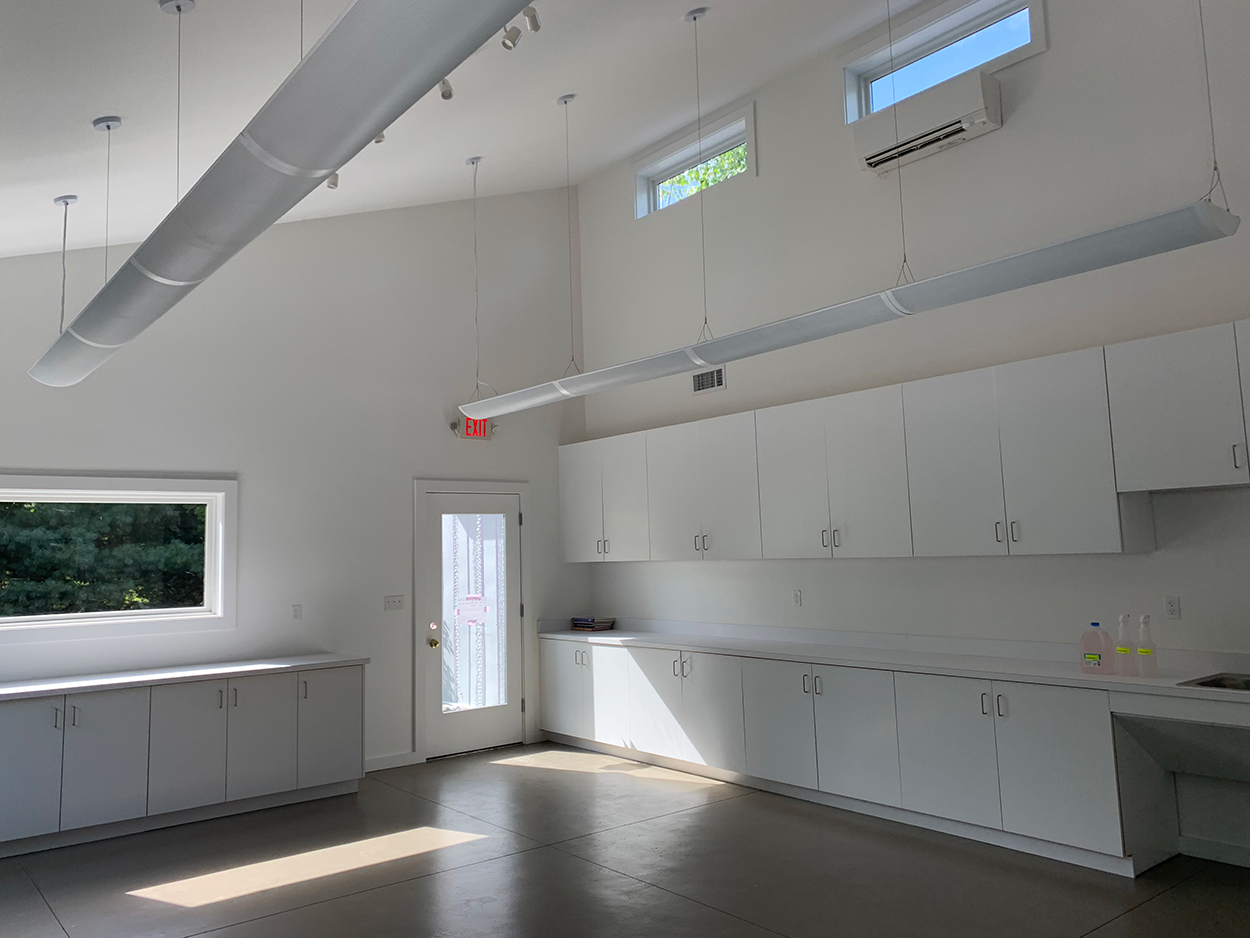 The high clerestory windows face north and bring in even, natural light by which to work.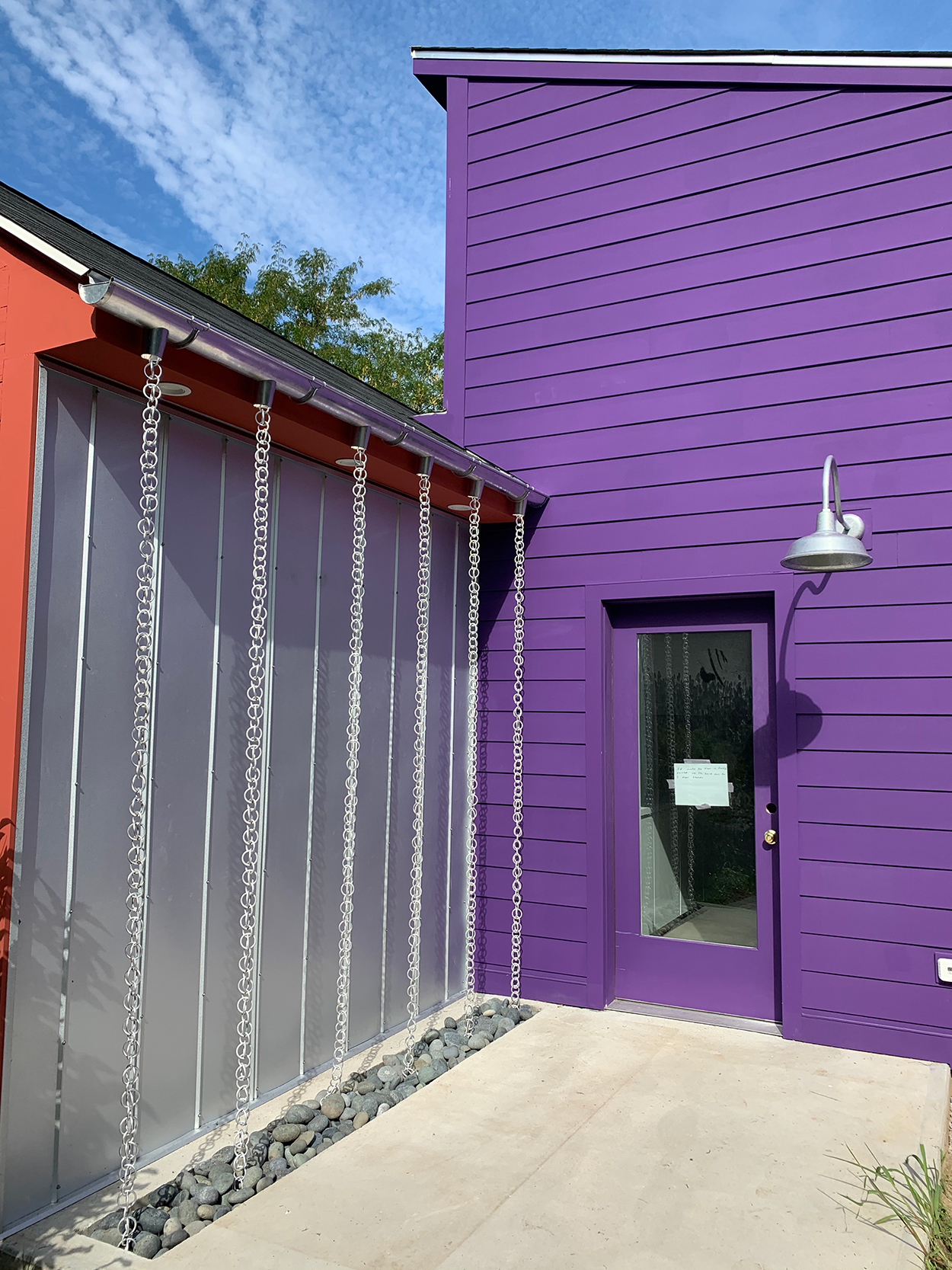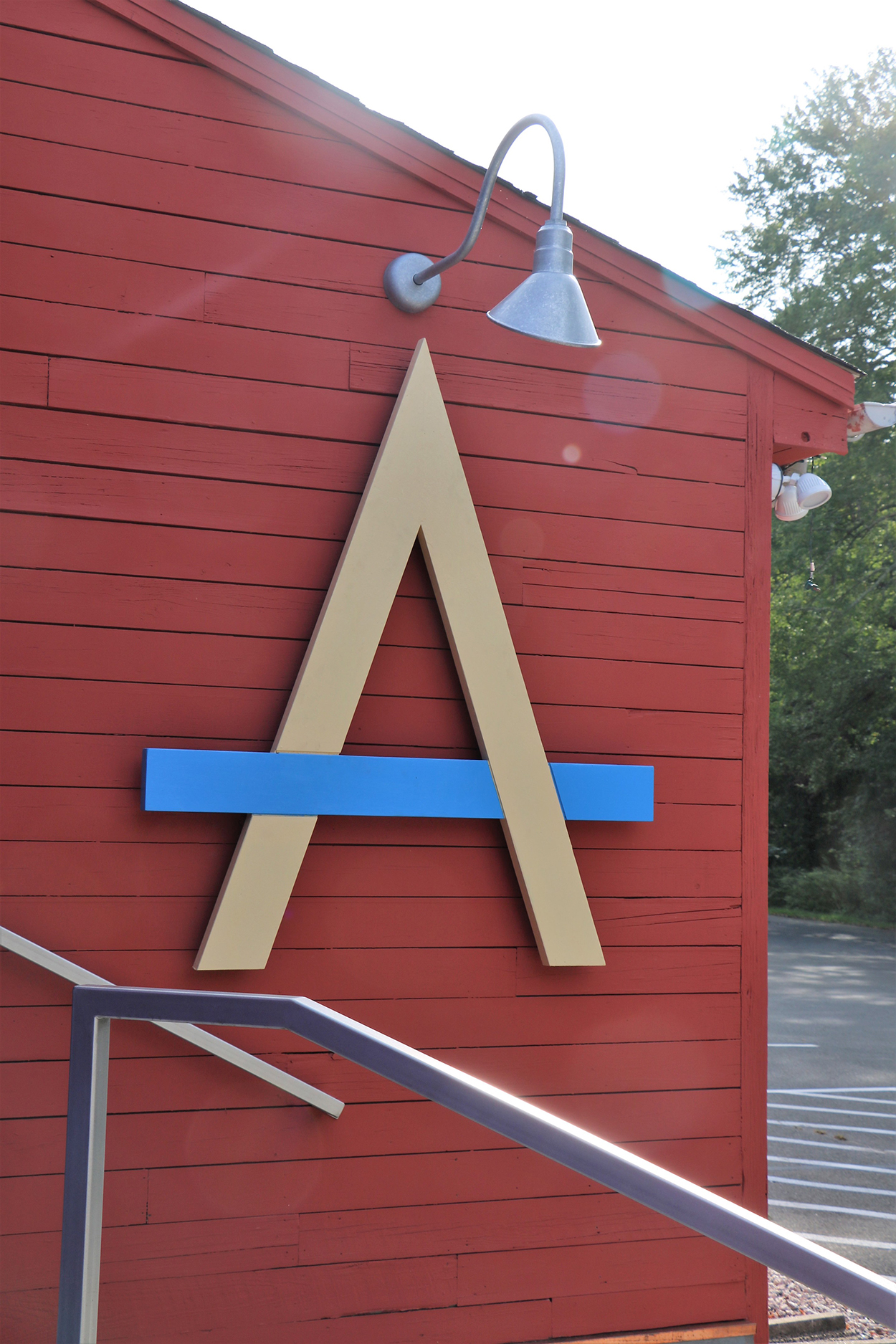 At the new west entry, we captured our roof water with rain chains and designed an exterior feature wall that we envision as a celebration of student work. We envision ceramic tiles, or elements in a different material, created by students, mounted to the wall as a way for the art community to make their own contribution to the addition.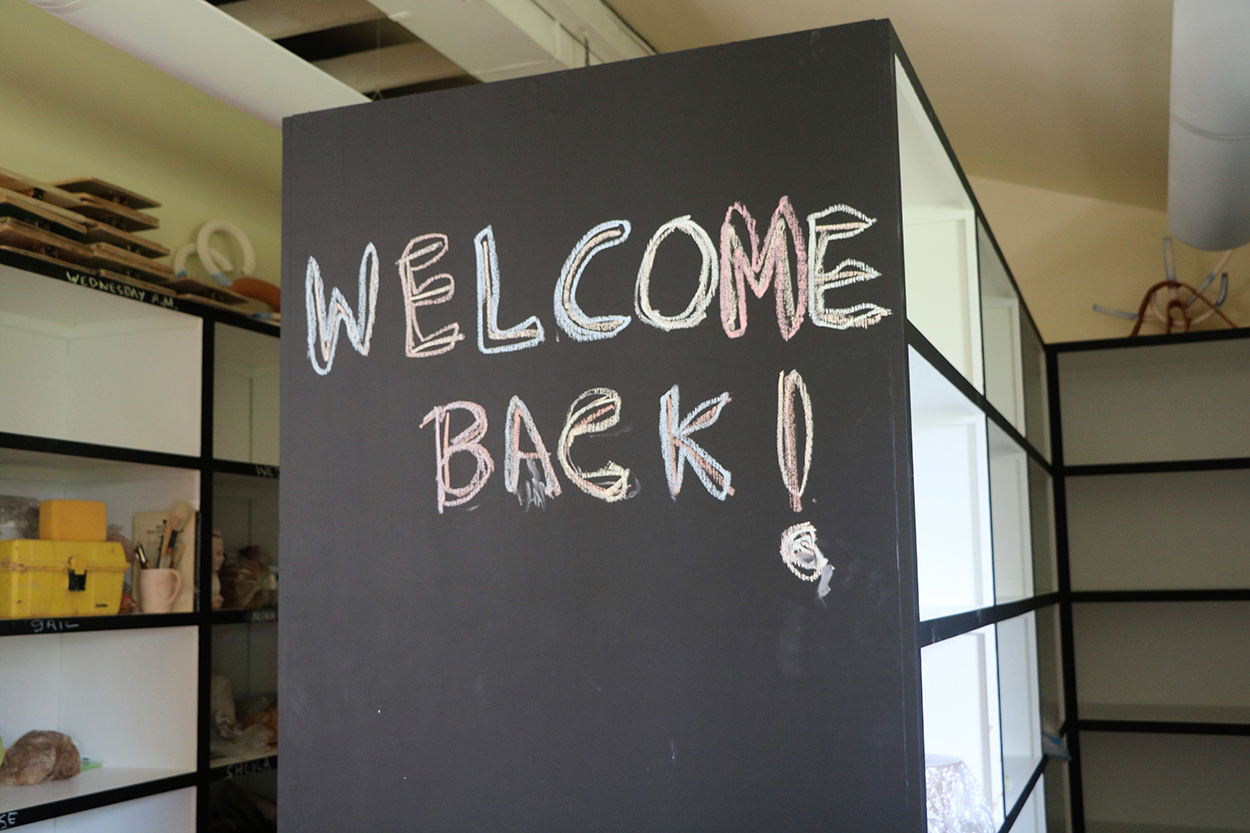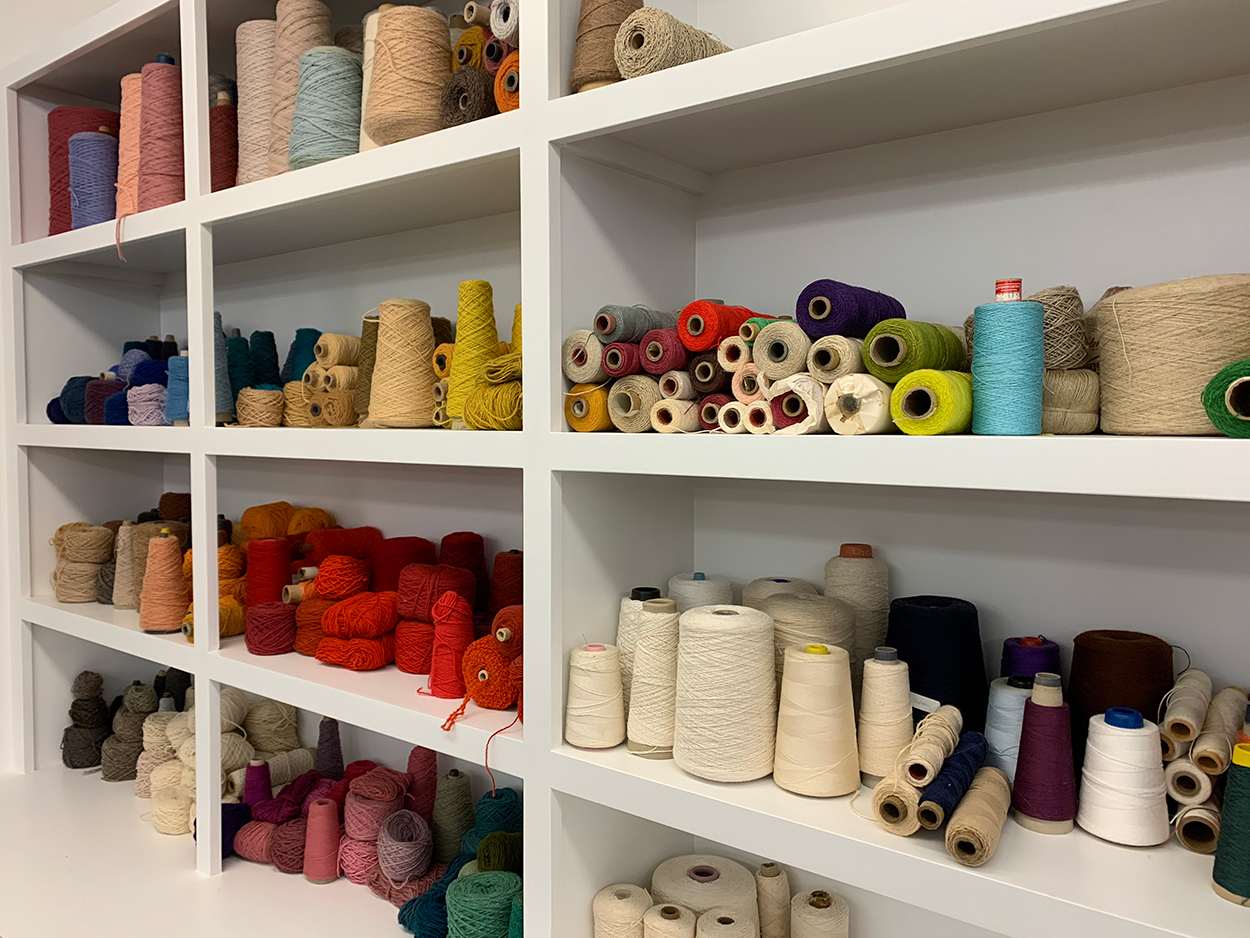 Expanded storage areas and shelving in the ceramic studio and weaving studio creates more organization and space for student work and supplies.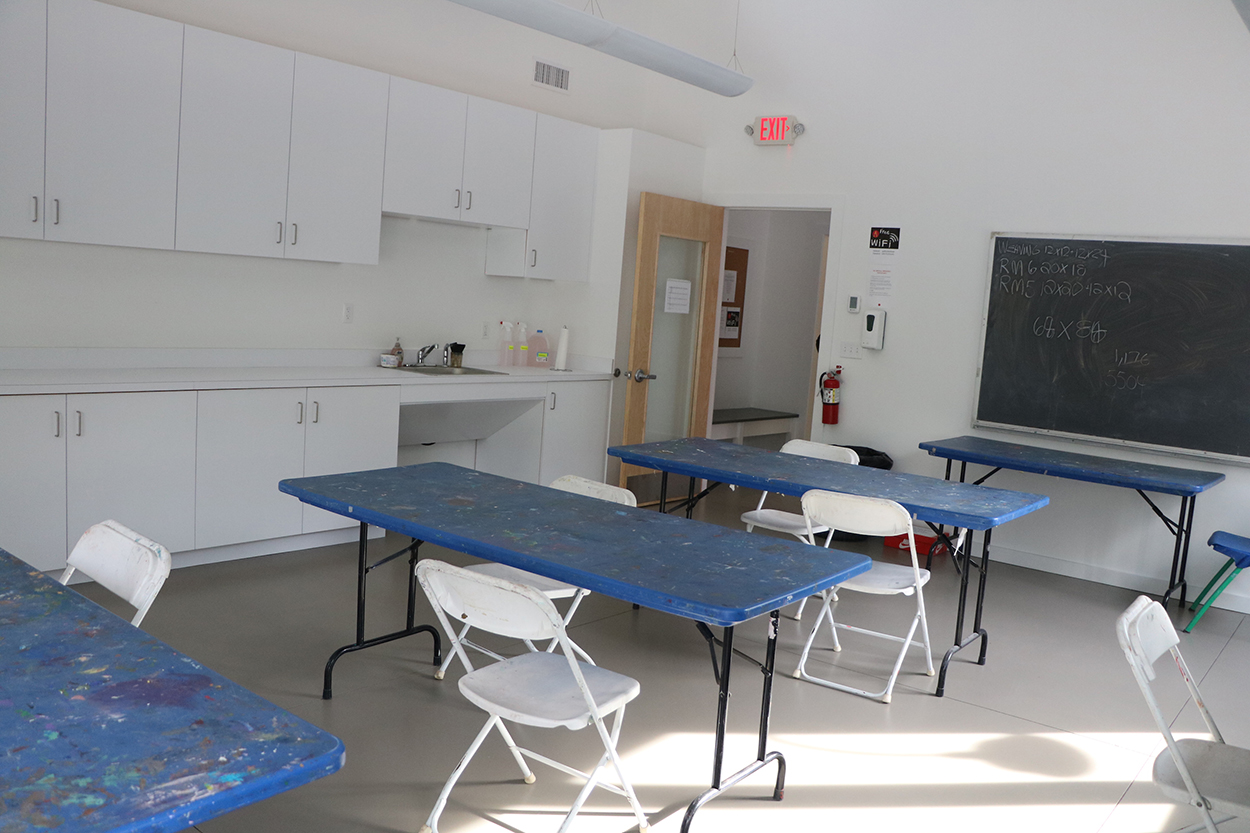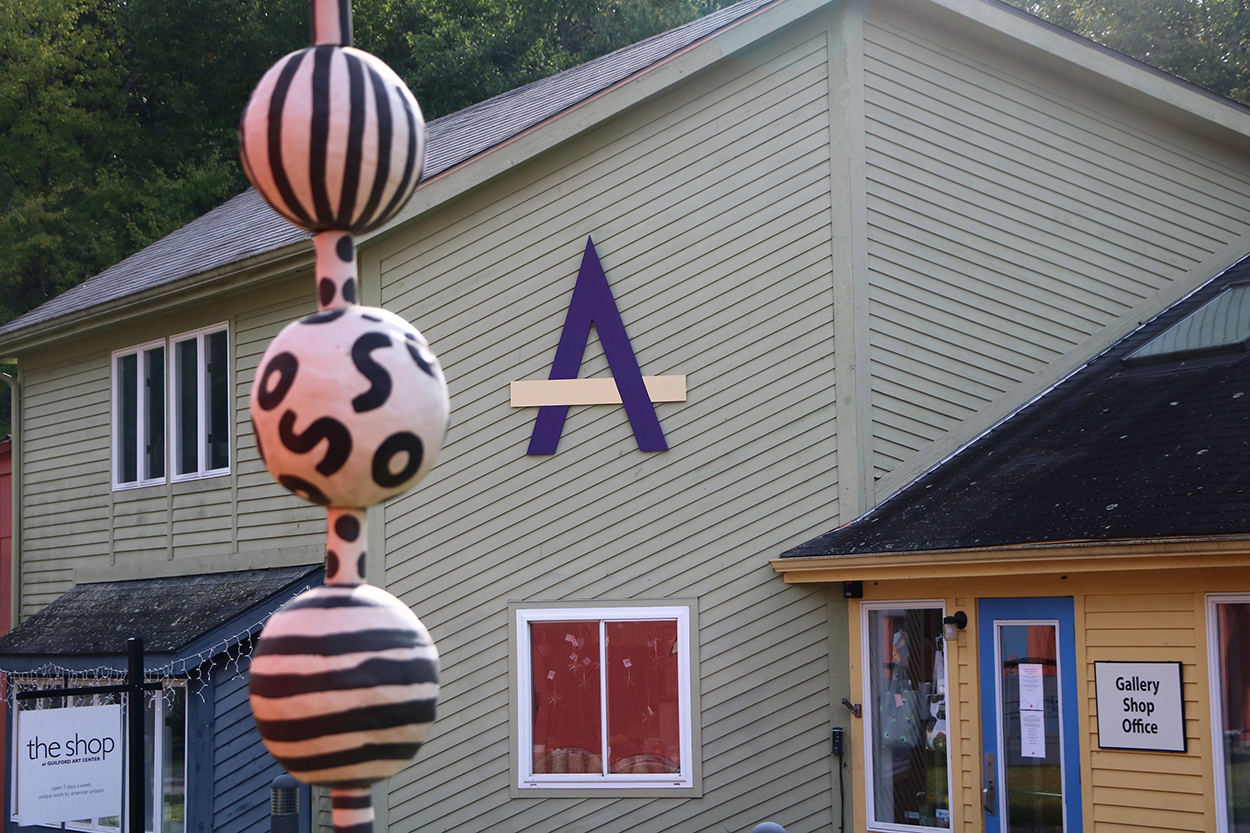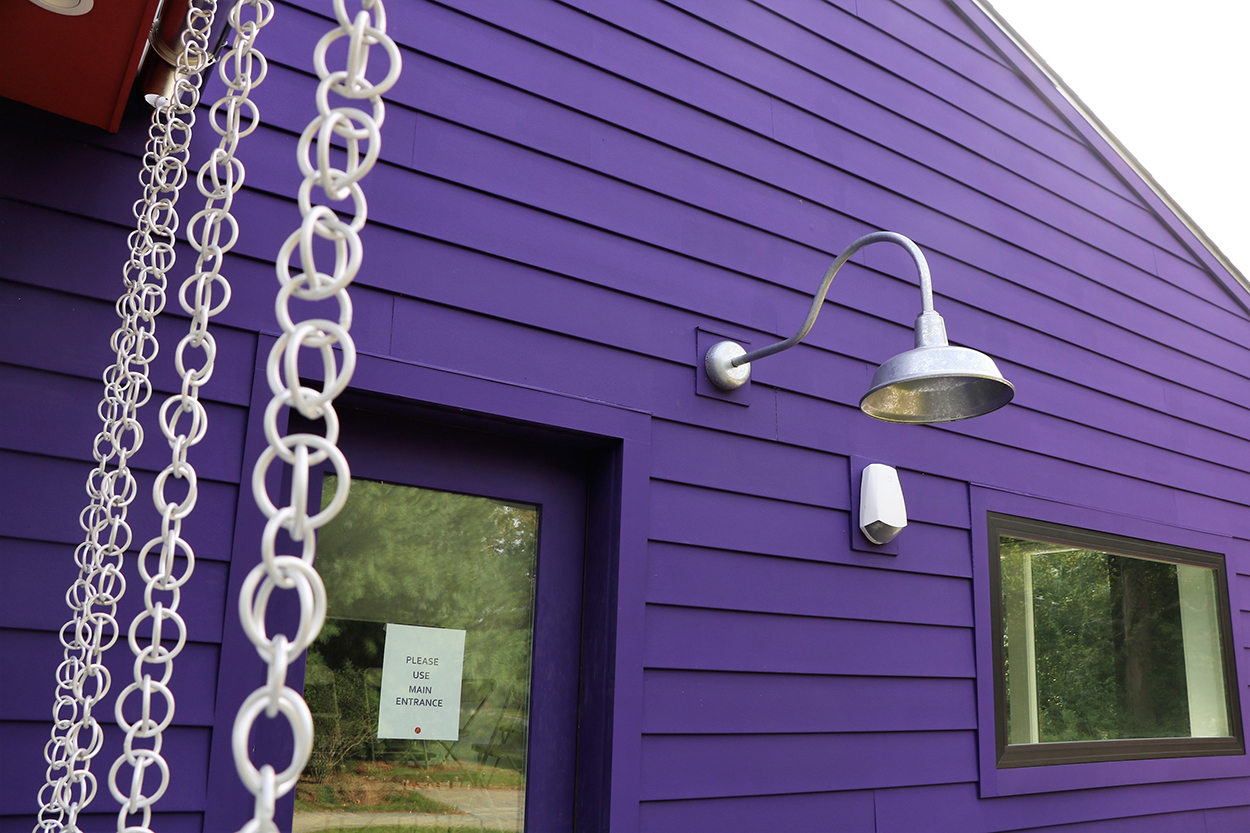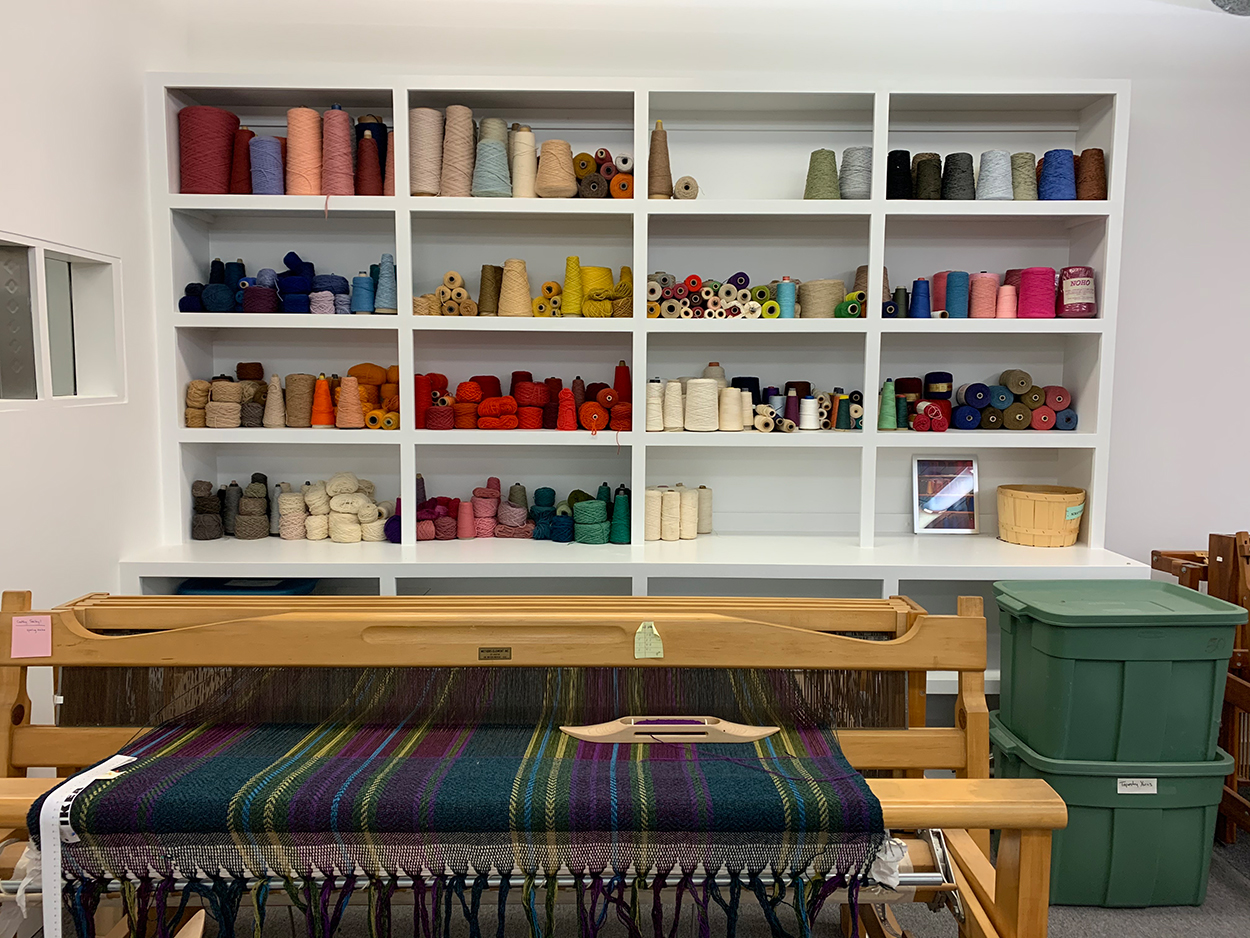 We had a terrific team for the design and construction, partnering with Rick DeBeradinis of ARD Builders. Clear communication throughout the project along with careful monitoring of the budget, allowed us to prioritize and effectively address deferred maintenance issues outside of the original scope of the project. It is wonderful to know that the arts have a safe, inspiring place to flourish in Guilford."
CK Architects is a small New England architectural design firm located in Guilford, CT. Contact: info@ck-architects.com or 203.453.1224