The summer is flying by but there is still lots of time to take a workshop at Guilford Art Center. So…what have you always wanted to try? Leather working, painting in "plein air", metalsmithing, beading, lighting photographs, fiber arts or maybe swinging a hammer in the blacksmith forge? You can do all that and more at GAC! (All workshops are open to beginners unless otherwise stated – so go for it!)
---
ADULT WORKSHOPS (This Weekend!)
CLIPPER WALLET WORKSHOP (Leather)
Saturday-Sunday, July 16-17
Instructor: Katie Coleman
Make a leather vertical clipper style wallet that will have a smooth outer shell for maximum tooling (or extra pocket). Learn variety of basic leatherworking skills such as patterning, sewing, tooling and dye work. Make a piece that will last for decades!
LAMP WORKED GLASS BEADS (Glass)
SESSION A: Saturday-Sunday, July 16-17, 10:00am-4:00pm
SESSION B: Saturday-Sunday, August 6-7 10:00am-4:00pm
Instructor: Stephanie Maddalena
Students will learn to use a torch to melt glass rods, creating personalized colorful beads. Many decorating techniques will be demonstrated, including enamels, metal foils, flowers and more.
BYZANTINE CHAIN MAILLE (Beading)
Saturday, July 16 1:00 – 5:00pm
Instructor: Lynn
Byzantine chain is one of the oldest and most popular patterns use for jewelry through the centuries. Learn how to make and weave jump rings to complete a professional piece of jewelry.
ADULT WORKSHOPS (in later July and August)
GELLI PLATE: FAT EIGHTS (Fiber Arts)
Saturday, July 30, 10:00am-4:00pm
Instructor: Briah Luckey
Would you like to make your own collection of printed and painted fabric with nature as your muse? Imagine stitching, quilting and other whimsical applications for your hand printed textiles. The instructor will guide you through gelli plate printing and painting with inked plants.
LEATHER ACCESSORIES (Leather)
Sunday, July 31 9:00am-4:00pm
Instructor: Katie Coleman
Leather accessories always find a way into every decade's fashion. Cuff bracelets, headbands, leather pendants, delicate woven chokers – whatever your style, come make a piece to show off to your friends!
PLEIN AIR WORKSHOP (Painting)
Saturday-Sunday, August 6-7, 9:30am-2:30pm
Instructor: Patricia Meglio
This workshop is geared towards the absolute beginner to learn the basics of painting and drawing in a supportive atmosphere. Spend the morning in the GAC studios and learn about basic techniques, materials and approaches to working creatively in two dimensions. Discover your creative potential!
MAKING A TOMAHAWK (Blacksmithing)
Saturday-Sunday, August 6-7, 10:00am-5:00pm
Instructor: Aidan Garrity
Students will create a tomahawk using the slit and drift method. The instructor will also demonstrate the wrap and weld method and explain the variations. Topics covered include forming head shape, drifting the eye, fitting the handle, grinding and polishing the bit, heat treating and sharpening.
PAPER QUILLING (Special Interest)
Saturday, August 6, 1:00pm-4:00pm
Instructor: Lynn Sheft
Paper quilling is an art form that employs strips of paper wrapped around a tool and pressed into various shapes. They are used to create pictures used in frames, greeting cards and more. It is an ancient form but enjoying a resurgence today because it's so easy to master!
DISCOVER PRECIOUS METAL CLAY (Metals)
Saturday, Aug 6 10:00am-3:00pm
Instructor: Nancy Karpel
Precious Metal Clay (PMC) looks and feels like clay, but is actually pure silver in an organic binder. Learn all the basic info & techniques for forming, surface texturing, firing and finishing PMC. Flush setting of lab grown gemstones will also be covered. Great for beginners, jewelry students, clay artists, bead makers and others!
PHOTO LIGHTING (Photography)
2 Tuesdays beginning August 9
6:30pm-9:00pm
Instructor: Linda Brinckerhoff
Learn to create dramatic portraits. Explore and experiment with simple photography lighting equipment and techniques to create Rembrandt and other low-key lighting effects. We will also discuss working with models, wardrobe, backdrops, posing and post processing using Photoshop.
OPEN FORGE (Blacksmithing)
Session B: 4 Wednesdays beginning August 10 6:000m-9:00pm
Instructor: Mace Vitale
Here is a chance for Blacksmith and Bladesmith students to continue projects they've started, or start a new project they've wanted to do under the guidance of a working smith. Projects will be tailored to the individual student. Pre-requisite of a beginner blacksmith or bladesmith class.
---
Youth Programs run through August 19 – Spaces still open!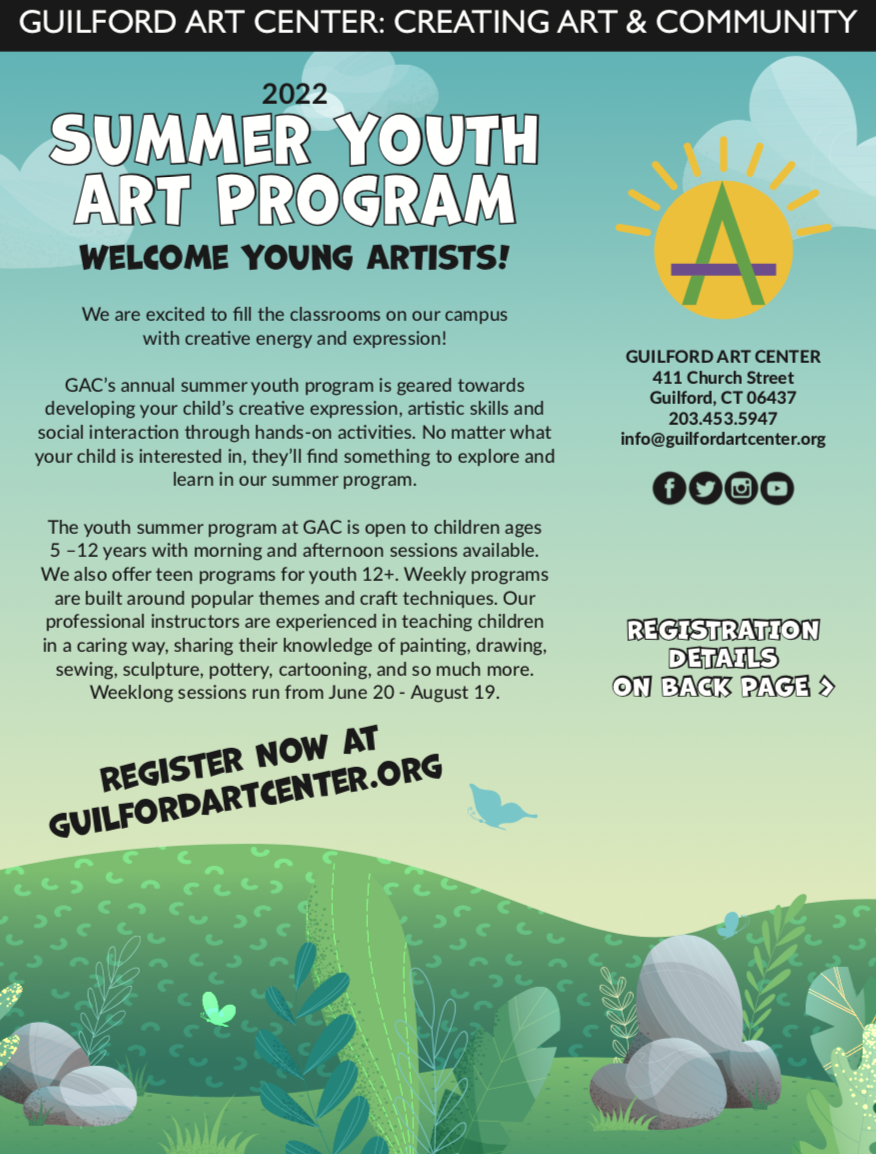 ---
In the Gallery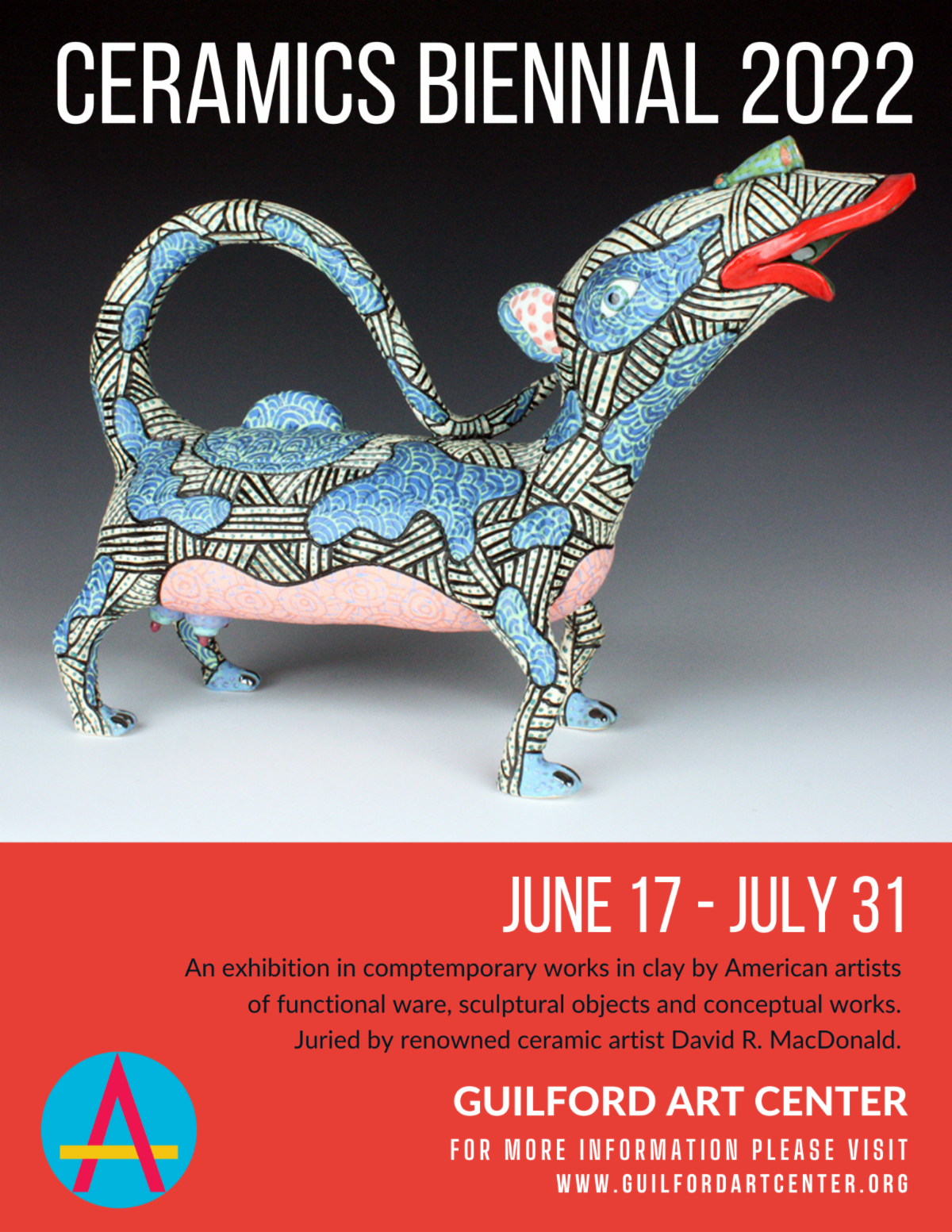 ---
In the Shop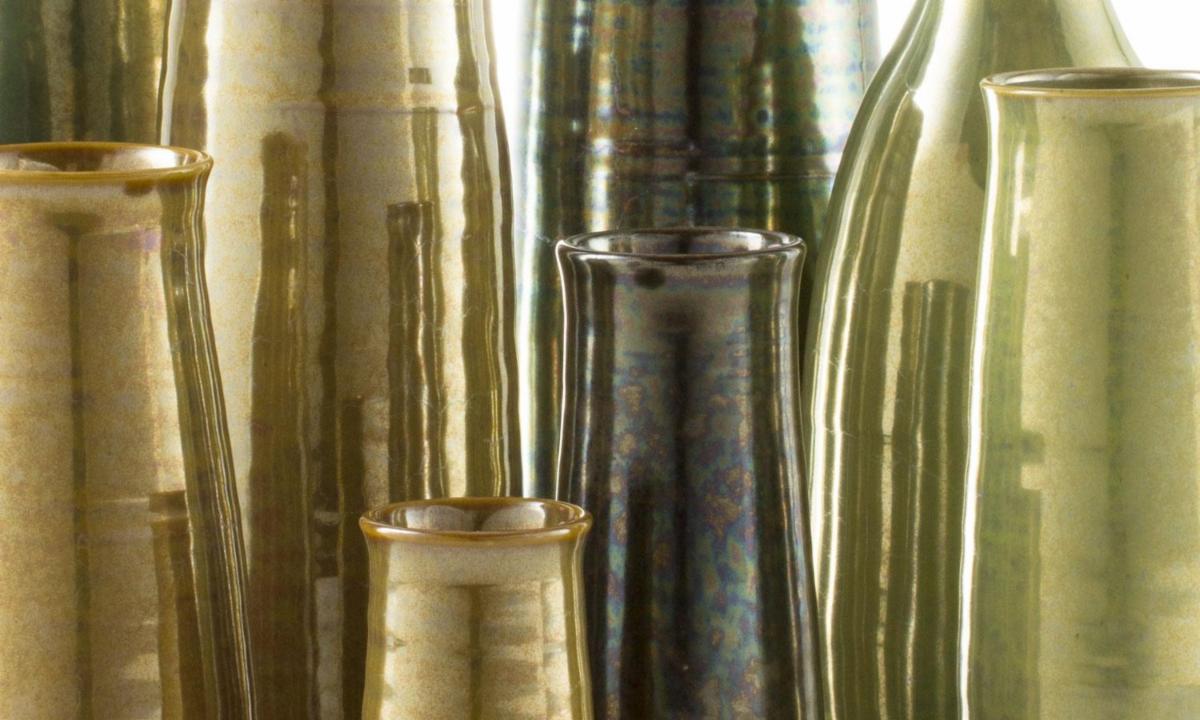 Ceramic vases with luminous glazes by artist Jean Meinhardt.
Shop 7 days a week. Monday-Saturday 10am-4pm, Sundays 12-4pm. GAC members receive 10% off all purchases
---
THIS WEEKEND!
Connecticut's Premier Outdoor Juried Show of American Craft
FRI, SAT, & SUN – JULY 15, 16 & 17
Friday, July 15 from 11:00AM-7:30PM
Saturday, July 16 from 10:00AM-7:00PM
Sunday, July 17 from 12:00-5:00PM
(Rain or Shine)
ON THE GUILFORD GREEN IN GUILFORD, CT