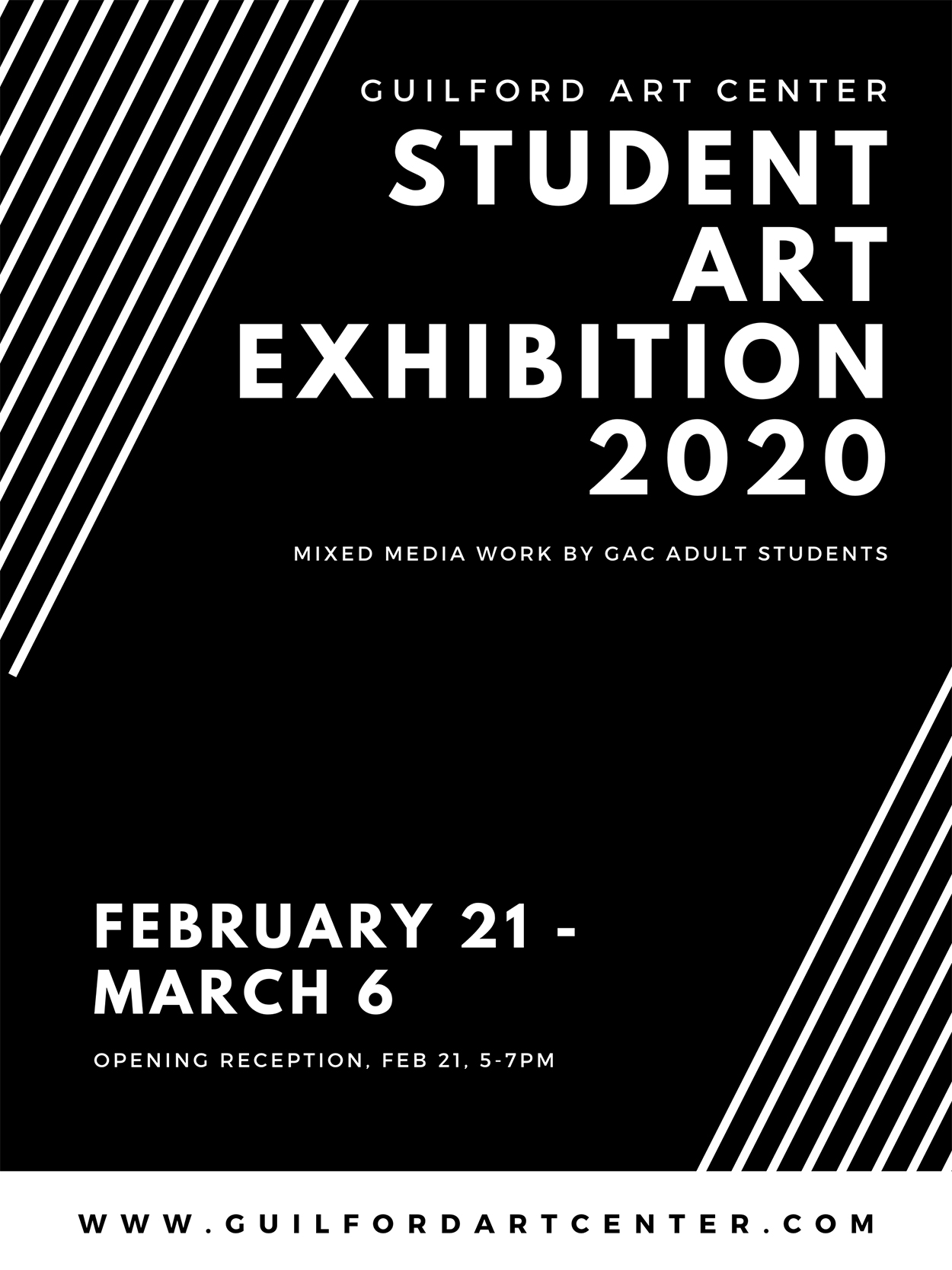 New art work by adult students at Guilford Art Center will be featured in the GAC Adult Student Exhibition in the Center's gallery, February 21 – March 6, 2020. The show will highlight recent work in all media by adult students who have taken classes or workshops at Guilford Art Center in the past two years.
"This exhibition is a great opportunity for Guilford Art Center to showcase to the public the wonderful works our students have created in our classes," says Executive Director Maureen Belden. "There are paintings and drawings, pottery, weaving, blacksmithing, jewelry, glass and more—works that demonstrate the variety of experiences and artistic perspectives of our students. We hope the community will be inspired by their creativity."
Additionally, members of the Guilford Poets Guild will present original poems inspired by selected works of art on Sunday, March 1, 2-4pm. This event is free and open to the public.
The Student Exhibition opens on Friday, February 21, with a reception from 5-7. Gallery hours are Monday-Friday 9am-5pm, Saturday 10am-4pm and Sunday 12-4pm. The exhibition and the opening reception are free and open to the public.
For more information contact www.guilfordartcenter.org or 203-453-5947.