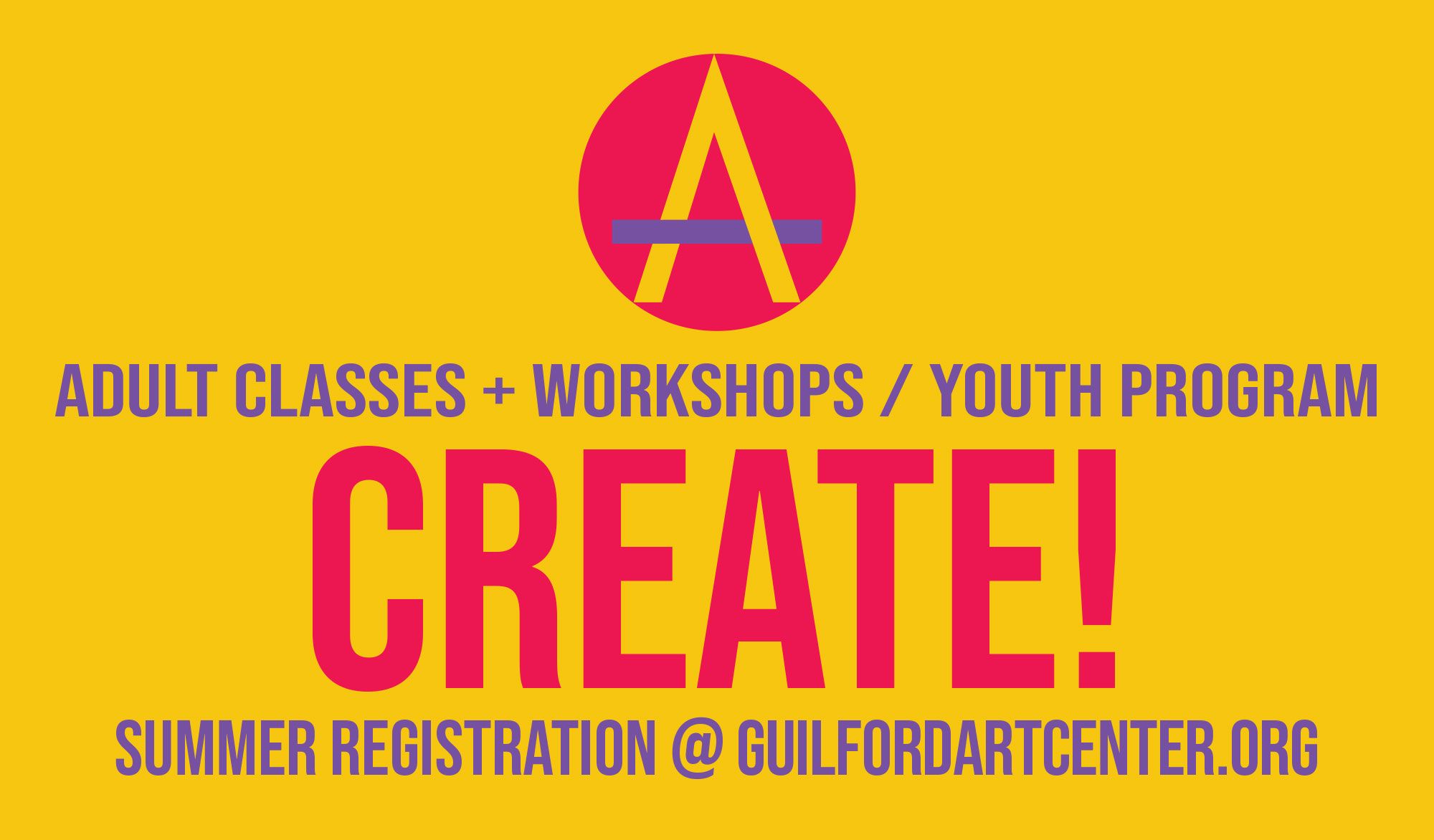 Registration is now open for Guilford Art Center's 2021 summer semester. Classes and workshops will begin the week of June 21 and are offered for adults (ages 13+). The summer semester runs from June 21 – August 20. Registration will be online only.
The semester will continue to be a hybrid of on-campus and online offerings. Class sizes for on-campus gatherings will continue to be limited and with a strict masking mandate and all other protocols in place, in order to operate safely.
"We continue to provide flexible ways to learn and grow here" says GAC Executive Director Maureen Belden. "So many of our students have been thrilled to return to in-person classes. We've also attracted new students as well as instructors from across the country. The pandemic has taught us that people appreciate having options of how to gather, educate and socialize. We will continue to provide flexible learning opportunities for youth and adults all year round."
Classes and workshops are available in a variety of mediums, including beading, blacksmithing, calligraphy, drawing, fiber arts including hand and machine sewing, metal and jewelry making, painting, photography, pottery, sculpture, weaving and special interest workshops in collage and mixed media.
Financial aid is available; applications can be found at www.guilfordartcenter.org and are due June 11.
Full listings of all classes, registration, and financial aid information can be found on the GAC website at www.guilfordartcenter.org or in the Summer 2021 Catalog (PDF).
For more information, contact Guilford Art Center at info@guilfordartcenter.org.