Did you join us this weekend for Craft Expo on the Guilford Green?
If so, HOW GOOD did it feel to be back together again??!! It was a fantastic event with beautiful craft, talented artists and and happy people who gathered to celebrate a vibrant creative community.
If you attended, thank you.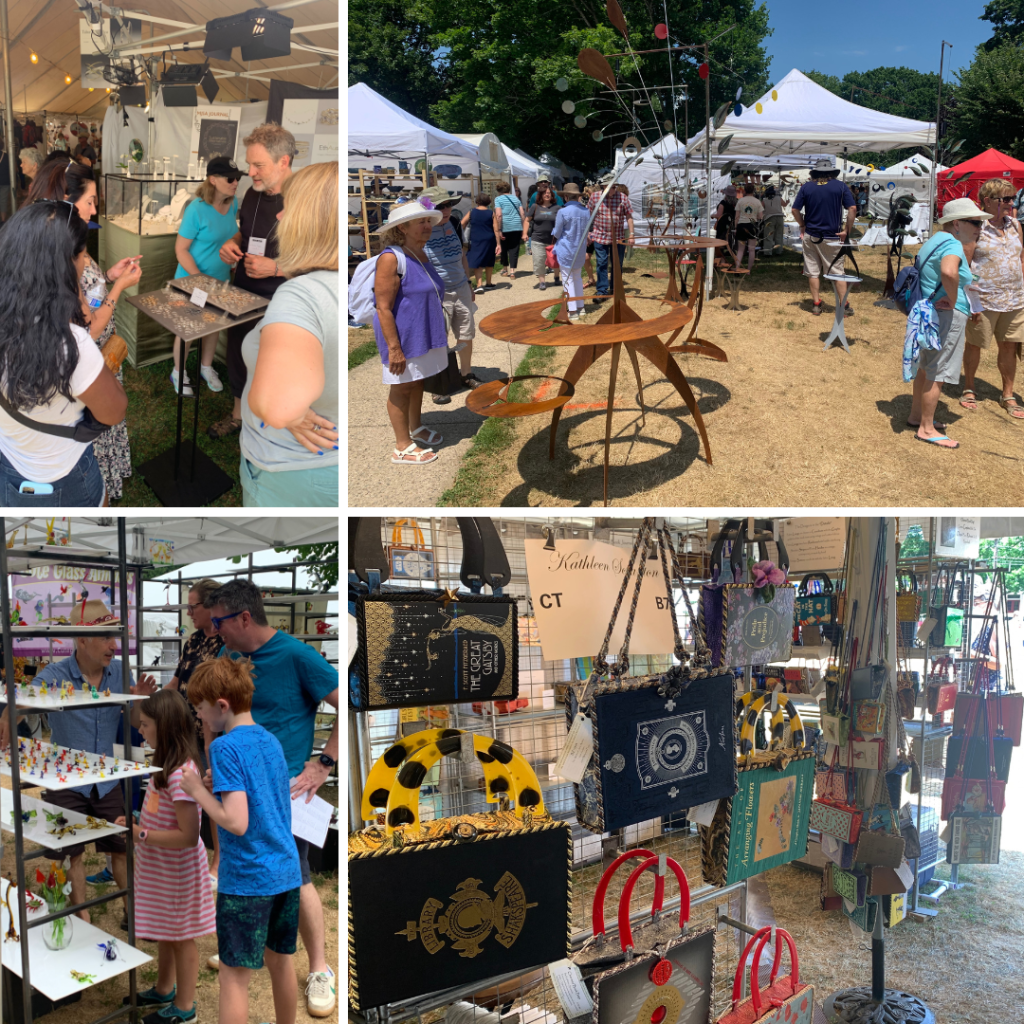 You welcomed back the artisans with open arms, reminding us all of how much the event is beloved in our town, and important to its cultural vibrancy and economic well-being. In the process, our visitors helped raise a record amount of funds for GAC, enabling us to continue to provide our educational and community programs.
If you support us in any way, thank you.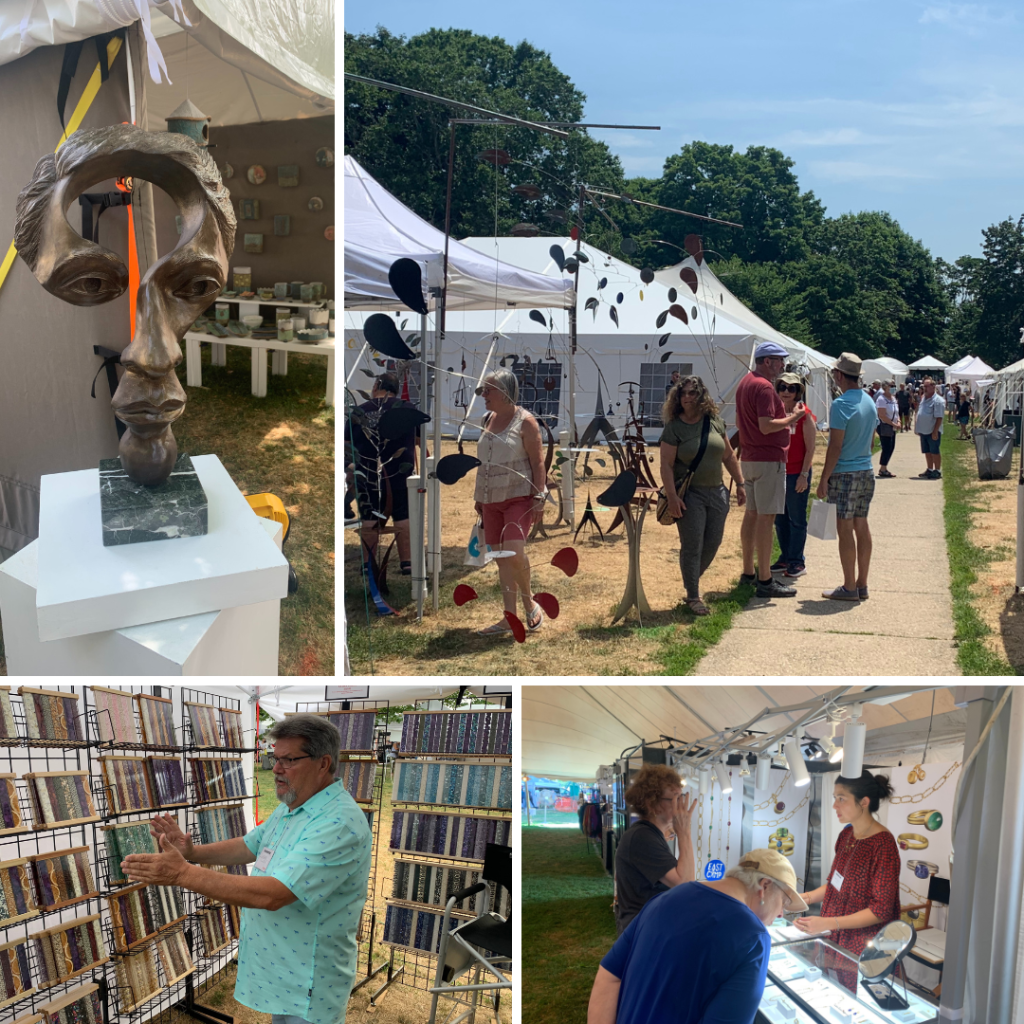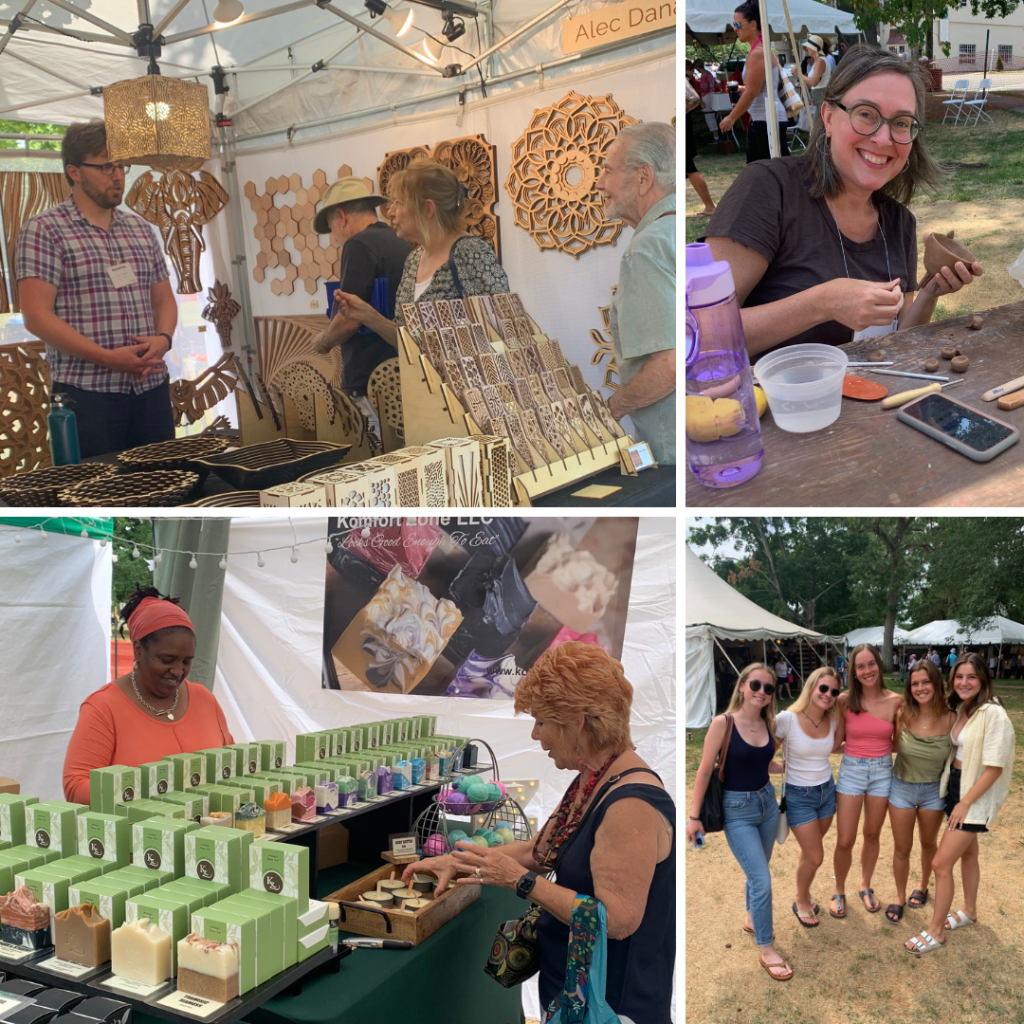 Our fantastic corps of more than 100 volunteers who helped make the show run are instrumental in the success of the event. They not only dedicate their time to help manage the show, but also serve as important ambassadors for our town and its cultural riches.
We hope you had as much fun as we did!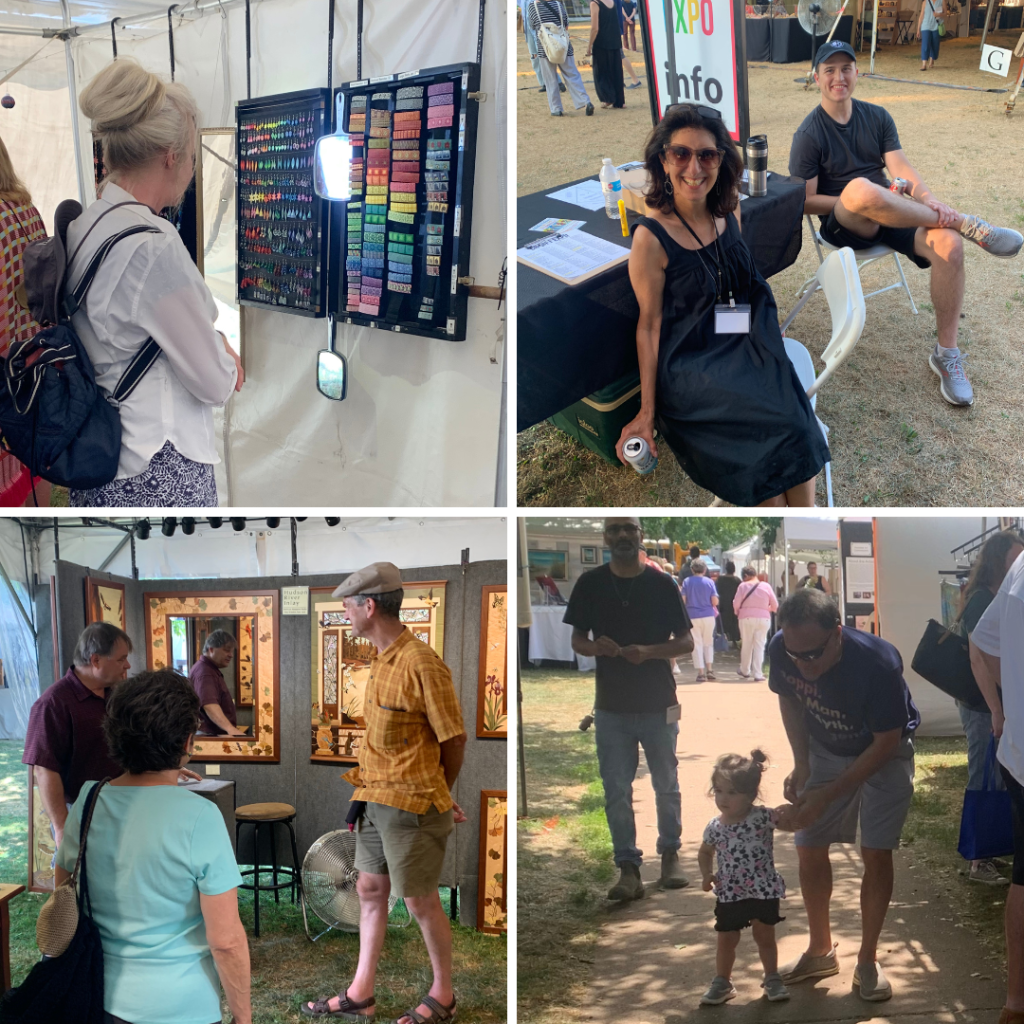 Can't wait until next July to shop for quality handmade work?
Visit The Shop at Guilford Art Center, open 7 days a week year-round. And during the holidays (October 29 – January 8), the shop doubles in size! We fill our shop and gallery space with work from over 200 artists and makers. It's the perfect place to find a gift for everyone on your holiday list!