Exciting News! We're Expanding the School
As a result of our 50th anniversary Capital Campaign launched 3 years ago, we've been planning to expand the school. We are now close to beginning the work, which should take place between April and late June. The expansion is designed to create additional space for our heavily-used ceramics and weaving studios, a brand new multi-purpose studio addition, some "kid-friendly" improvements in studio 5, and increased storage space. We are excited that these improvements will allow us to even better serve our arts community.
In order to accommodate the construction schedule, our Spring semester will begin a bit earlier than usual–the week of Monday, March 23–and will run for 8 weeks. This allows a large chunk of time to complete construction inside the school with no classes going on. Work on the exterior of the building will begin in early April, but spring classes are planned to be held without disruption.
Thank you for your patience as we work on this exciting project for GAC. We can't wait to see it come to fruition for everyone.
---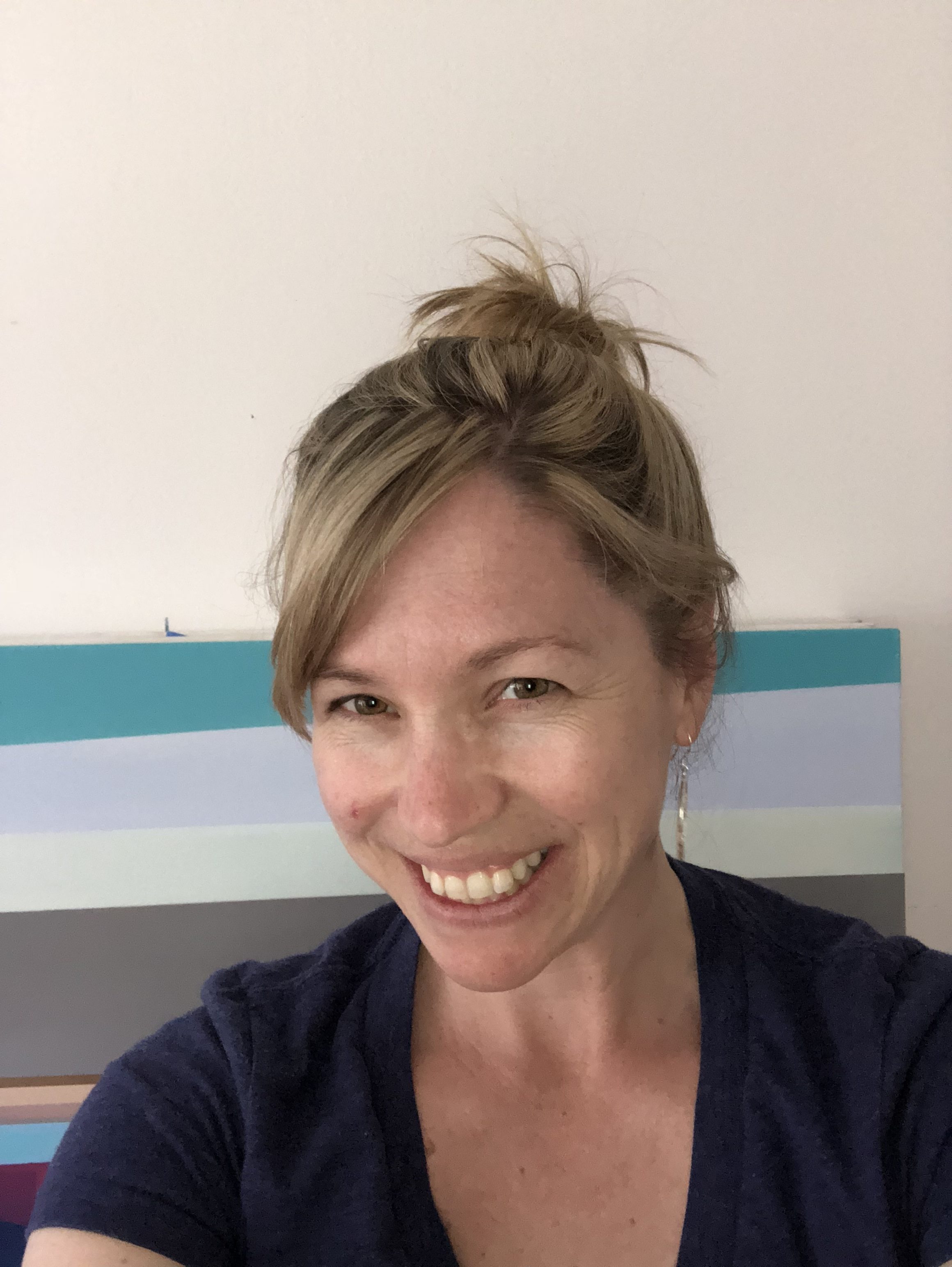 New Faculty Member – Shilo Ratner
After living in San Francisco for 15 years, Shilo recently made New Haven her home. We're excited to have her teach this spring semester, leading a class and workshop on abstract painting with focus on the Bay Area style. Shilo holds an MFA from Academy of Art University, San Francisco, California and a BA Design, Curry College, Milton, Massachusetts. Her paintings have been exhibited from coast to coast and included in numerous publications. Learn more about Shilo here.

---
92nd Street Y's Virtual Clay Broadcast
Join fellow GAC students on Wednesday, Feb 12, 7pm, for this free program featuring contemporary topics in ceramics. This broadcast will feature clay artist Jessica Stoller. We'll be in Studio 5, watching it on the big screen together. Click here for more info about Jessica and her work.
---
Support GAC at Liquid Art Tasting Event, March 6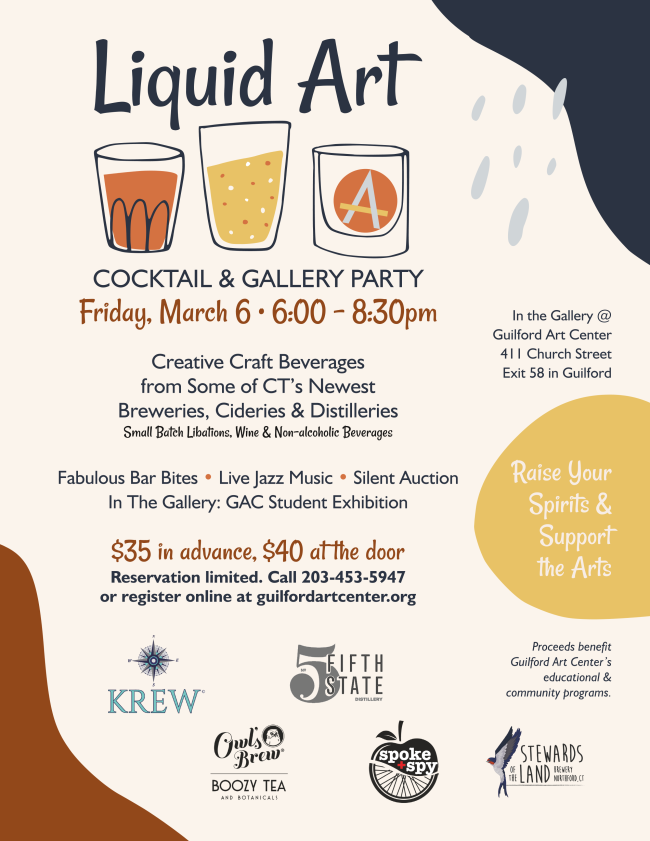 We're celebrating the art of CT's breweries, cideries, and distilleries at Liquid Art on Friday, March 6, 6-8:30pm.
Come sample small batch libations, including Deep River Distillery of Chester, Fifth State Distillery of Bridgeport, Owls Brew Boozy Tea of Beacon Falls, Spoke + Spy Ciderworks of Middletown and Stewards of the Land Brewery, of Northford (more to be announced soon!).
Enjoy fabulous bar bites, live jazz music, silent auction, and GAC student art exhibition.
Tickets $35 in advance: $40 at the door.

For more information contact Guilford Art Center at 203-453-5947.
---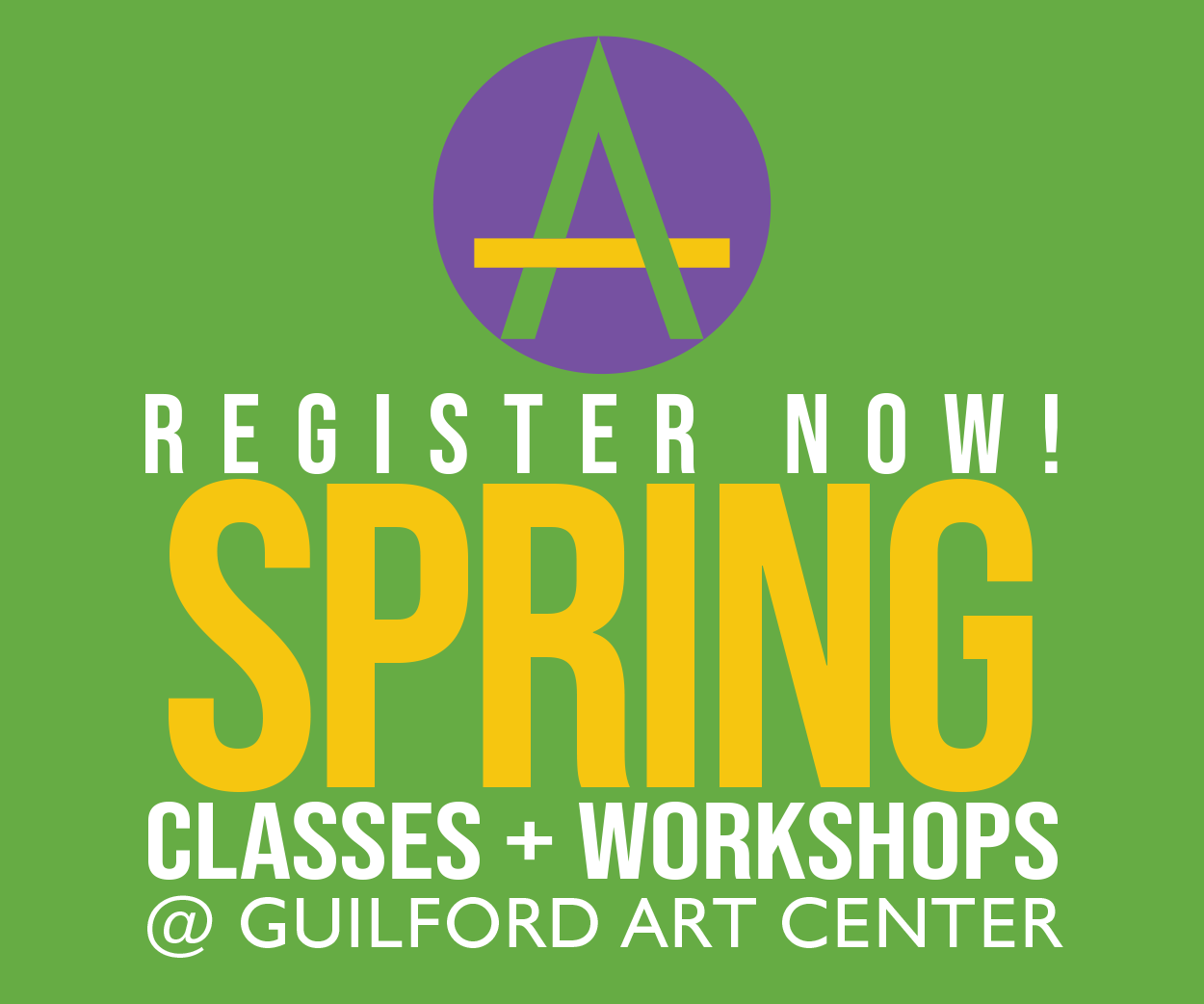 Time for Spring Classes
Think spring and register for classes now! Online registration is open; printed catalogs will be out soon. Click here for online registration. You can find a list of classes on the registration site.
February Workshops
BLACKSMITHING
Feb 15-16 The War Hammer
Feb 22-24 Tongs, T-Tongs, Tongs!
Feb 29-Mar 1 Forging a Ladle
CERAMICS
Feb 14 Couples Pottery for Valentine's Day
FIBER
Feb 15 Stitched Narratives
GLASS
Feb 8-9 Lamp Worked Glass Beads
METALS
Feb 16 Precious Metal Clay Rings & More
Feb 29 Making Flatware
PAINTING
Feb 22 Watercolor for Absolute Beginners
PHOTOGRAPHY
Feb 29 Photographing Artwork
SPECIAL INTEREST
Feb 23 Loosen Up! Mindful Movement & Intuitive Painting
YOUTH PROGRAMS
Feb 8 Winter Snow Babies (ages 5+)
Feb 9 American Girl Valentine's Day Crafts and Tea (ages 6+)
Feb 17 (vacation workshop) Painting
Feb 18 (vacation workshop) Clay Explorations
---
THE SHOP

Need a Valentine gift? Look beyond jewelry! How about sweet wooden boxes, glass sun catchers, vibrant glassware and fragrant candles. We also have beautiful cards, scarves, ceramic … and yes, LOTS of jewelry.
---
Summer Youth Program Coordinator Needed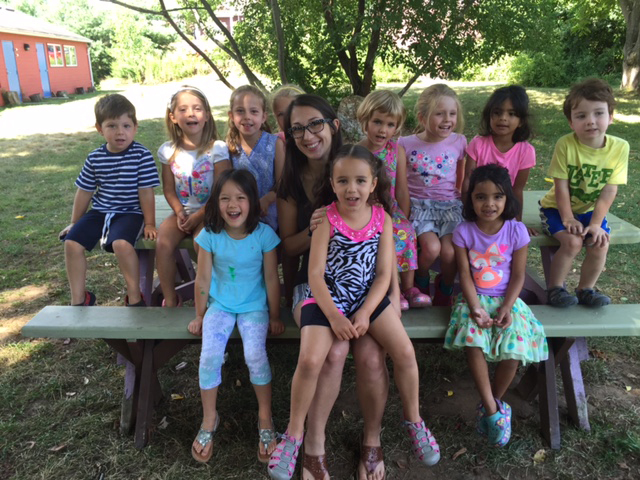 GAC seeks a coordinator to help steward our summer youth program. This is an ideal professional opportunity for a college student, recent graduate, or high school upperclassman with an interest in art, education, or a related field, and a chance to spend the summer working with kids in a creative environment.
This part-time, paid position runs for 8 weeks: June 29-August 21, 2020, 5 days a week, Monday-Friday, 8:30-1:30pm, with possible additional planning time before these dates.
For more details, and to apply for the position, please send a note of interest and resume to lwolkow@guilfordartcenter.org. No phone calls please.
---
CALL FOR ARTISTS
GAC Adult Student Exhibit 2020
Show dates: Feb 21 – March 6
Receiving dates: Feb 13-14
Open to all adult students who have taken a class between Sept 2018 and January 2020; show up to two pieces of artwork created in a GAC class, or as a result of study in a GAC class Click here for more info and CFE download
– – – – –
Fiber Forward 2020: biennial exhibition
Show Dates: June 12 – July 19, 2020
Entry Date: April 24, 2020
Click here for more info and CFE download
---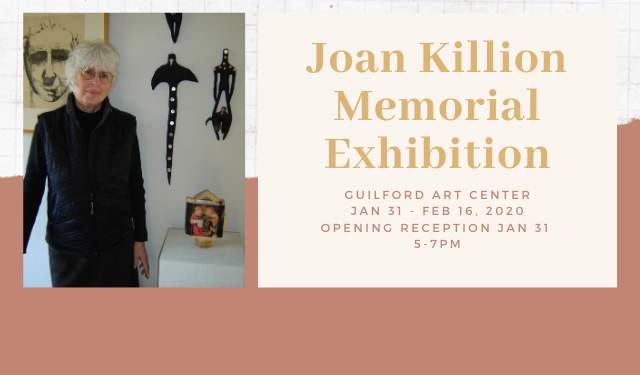 ---
UPCOMING EVENTS
Feb 12 92nd Street Y's virtual Clay with Artist Jessica Stoller
Feb 21 Opening Reception; GAC Adult Student Show
March 6 Liquid Art Cocktail & Gallery Party
March 13 Opening Reception; Northeast Glass Juried Exhibition