Faculty + Student Exhibition in Honor of 50 Years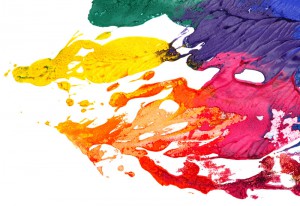 New creations by faculty members and students at Guilford Art Center will be featured in the FACULTY & STUDENT EXHIBITION, in Honor of 50 Years, on view in the Center's gallery February 3 – March 5, 2017.
The exhibition will highlight recent work in all media by faculty members and adult students who have taught or taken classes or workshops at the Center in the past two years. It will serve as the kick-off event for the Art Center's 50th anniversary year, which will include events and celebrations throughout 2017.Works on view will represent the many media taught at the Center, including paintings and drawings, pottery, weaving, blacksmithing, jewelry, glass, stone carving, photography and more.
"This show is a great opportunity for Guilford Art Center to showcase the wonderful work created and taught here," says Executive Director Maureen Belden. "We have an amazingly talented group of instructor-artists, many with national stature, who also happen to be strong teachers. Seeing their work, and the work of their students, together, really highlights the creative learning and inspiration that takes place at the Center."
The opening reception is free and open to all, on Friday, February 3, from 5-7. This 50th Anniversary kick-off celebration will include refreshments, a new GAC community art project, merchandise for sale, and a chance to meet the exhibiting artists. Gallery hours are Monday-Saturday, 10am-4pm and Sunday 12-4pm. The exhibit and the opening reception are free and open to the public.
For more information contact 203.453.5947.