GAC 2019 Summer Youth Art Program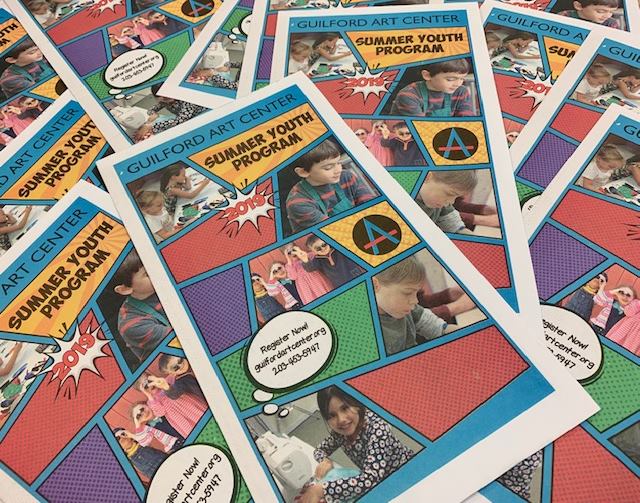 Registration is now open for the summer youth program at Guilford Art Center. The summer sessions runs from June 24 – August 23, 2019. Half-day and full-day classes are offered; different art themes and media are offered each week.
The summer program is open to children ages 3 ½ and older. "Bridge care" is available for children who are interested in the full day program. Financial aid is also available.
Classes cover a range of media and themes, including multimedia art, digital photography, glasswork, textiles, pottery, metalworking, printmaking, beading, sewing, drawing, comics and more. GAC also offers a clases for teens, including Teen Blacksmithing, Intro to Creative Film Making, Comics & Character Creation and Crocheting for Kids. All classes are currently posted on the GAC website, here, with full descriptions and pricing information. Registration remains open throughout the summer.
• Download our 2019 Summer Youth Program Catalog (pdf)
Registration is available online or by calling (203) 453-5947.