Instructor Profile: David Frank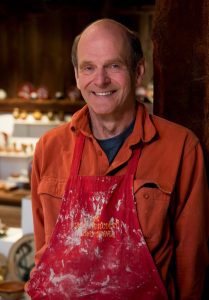 David Frank
Class: "Expressions in Clay"
Tuesdays from 9:30am-12:30pm

What inspires you?
Architecture, previous work that I've done or seen, forms that are meaningful.
If you could try a different art medium, what would it be? 
I'd like to spin metal and learn to bend shapes on a lathe. I'm also trying a painting class with GAC instructor Lady McGrady.
What 3 things would you have if stranded on a desert island? 
My wife, granola and a paper/pencil.
What's your favorite music?
Folk, especially Bob Dylan, and classical.
Why is GAC special to you? 
It offers such a wide variety of arts and crafts. You have the chance to try so many things and work with people who specialize in all areas.
Where is your favorite place to view art? 
The St. Croix Pottery Show in Minneapolis. There are warehouses that have been turned into studios and potters in from all over the country. "This is the 1970s living on!"