Kids Holiday Workshops, Our Annual Appeal, Shopping Events
Holiday-Themed Workshops for Kids
These are fun and festive for the kids (and give parents a few hours on a Saturday to get some shopping done too!). And we just added a gingerbread house workshop to the line-up.
Felt Holiday Stocking
Saturday, Dec 7 9:00 am-12:00 pm
Ages 8 and older. Design and decorate a stocking using colorful felt buttons, sequins and lace. You'll learn basic sewing, applique & embroidery techniques.
Holiday Ornaments
Saturday, Dec 14 9:00 am-12:00 pm
Ages 8 and older. Make unique ornaments using silver bells, felt, plastic globes and beads. Learn basic sewing, drawing and beading.
NEW – JUST ADDED!
Artsy Gingerbread House
Saturday, Dec 14 1:00 – 3:30 pm
Ages 7 and older. Decorate a gingerbread inspired house using cardboard, silver bells, tinsel, pom poms, papers and gold foils. You'll learn curling, folding and cutting techniques. Decorate real gingerbread cookies at the end of class.
---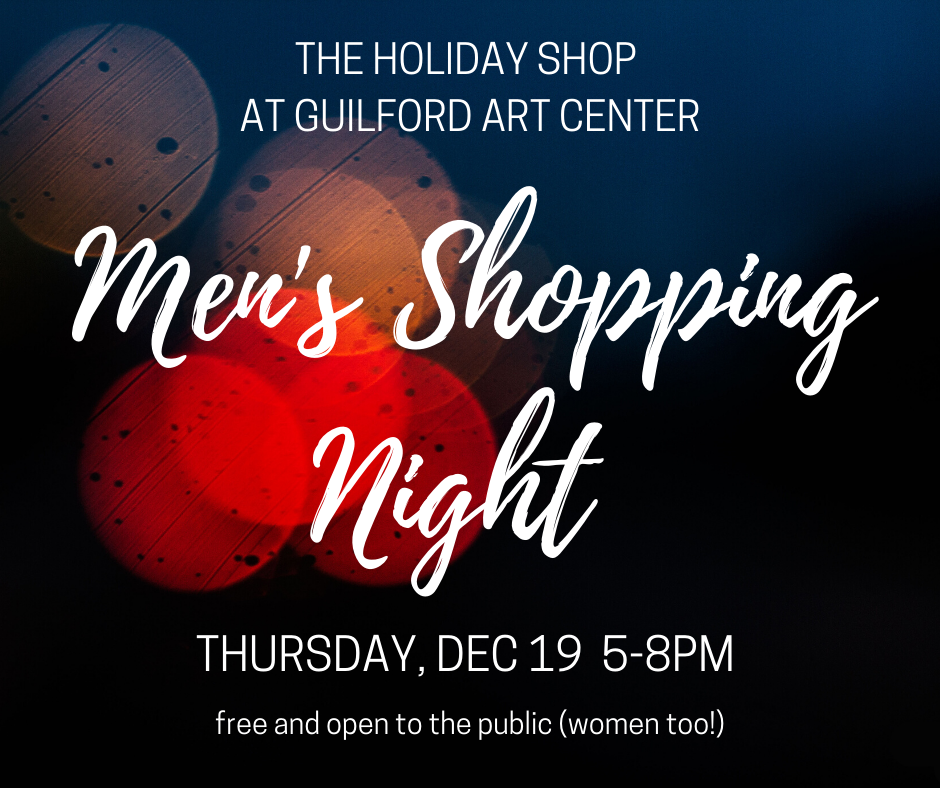 Men's Shopping Night in The Holiday Shop
Thursday, December 19 5-8pm
Do you know a man who waits until the last minute to shop? Or just needs some help with selecting gifts? We're here to help! All shoppers (women too!) will enjoy beer and bar food while shopping. Friendly shop assistants will be on hand to help with gift selections and wrapping. This event is free and open to the public.
---

We are MAKERS here at GAC – and artists, visitors, viewers and learners. As one of our supporters, you are making sure that the arts in our community are strong and that all are welcome. Please join us in our 2019 Annual Appeal, as we continue to bring the benefits and joys of art to our community. Thank you!
---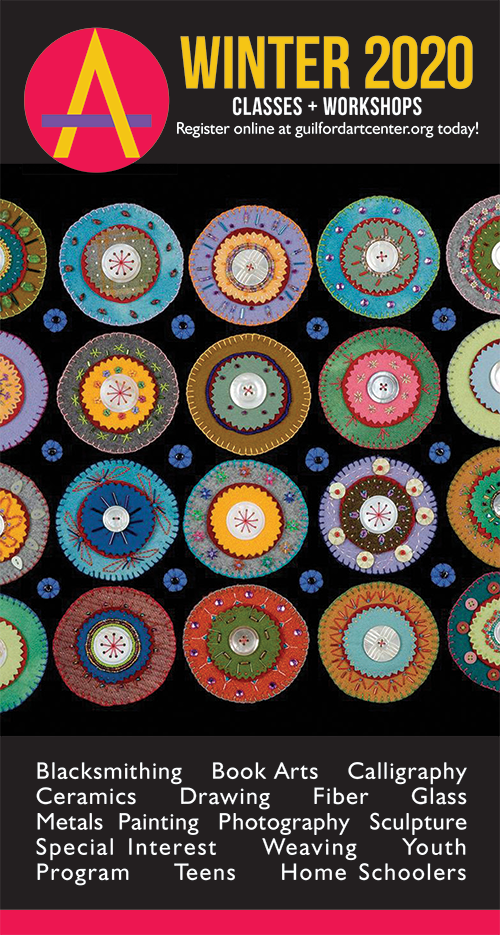 Printed Catalogs are Out!
All class and workshop information is online, but printed catalogs are now out too. Don't delay – register now to make sure you get the class that you want! Questions? Give us a call 203-453-5947 or email us at info@guilfordartcenter.org.
Click here for class information and to register.
---