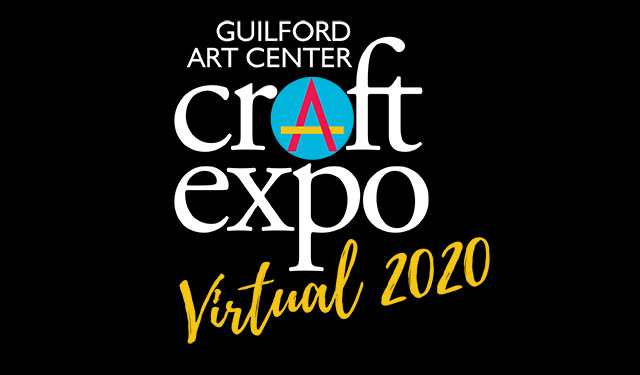 How to Start
When You're Ready to Shop
Follow Us on Social Media
For the latest information on our virtual show, follow Guilford Craft Expo now on
Instagram
and
Facebook.
We'll also be giving away free GAC memberships, so don't miss it!
PLEASE HELP GAC SUPPORT THESE ARTISTS
Craft Expo is Guilford Art Center's most important annual fundraising event of the year. The loss of ALL our large fundraising events this year is significant. If you would like to make a donation to GAC, please
click here
. Your support is greatly appreciated!
---
BASKETS
CANDLES
CLAY
FIBER (WEARABLE)
GLASS
JEWELRY
Free shipping code GUILFORDSHIP
METALS
MIXED MEDIA
PAINTING
PAPER
PHOTOGRAPHY
WOOD
Did you see the Zip06 article about Craft Expo?
Coming this Week! Last Day to Register!
Kids Take on the Masters
July 20-24, 2:00-3:00pm. Ages 5-12 yrs
Think outside the box and create works of art inspired by a variety of "master" artists. Students will improve their skills in a variety of media and techniques, including drawing, painting and collage. Artists referenced will include Jeff Koons, Henri Rousseau, Gustav Klimt, Romero Britto and more! Get excited to thank about all the different ways that you might take on the masters yourself! Tuition: $60; GAC Members $54.