Are you looking for jewelry for a holiday gift?
The Shop carries hundreds of items in all styles and price points, each meticulously handcrafted by an American artisan.
If you'd like a little help, we have friendly and knowledgeable shop staff ready to lend assistance. Come find a beautiful holiday gift, or something just for you!
Every purchase benefits the individual artist, and provides necessary support for GAC. Please try to shop small and local this season. It's appreciated now more than ever!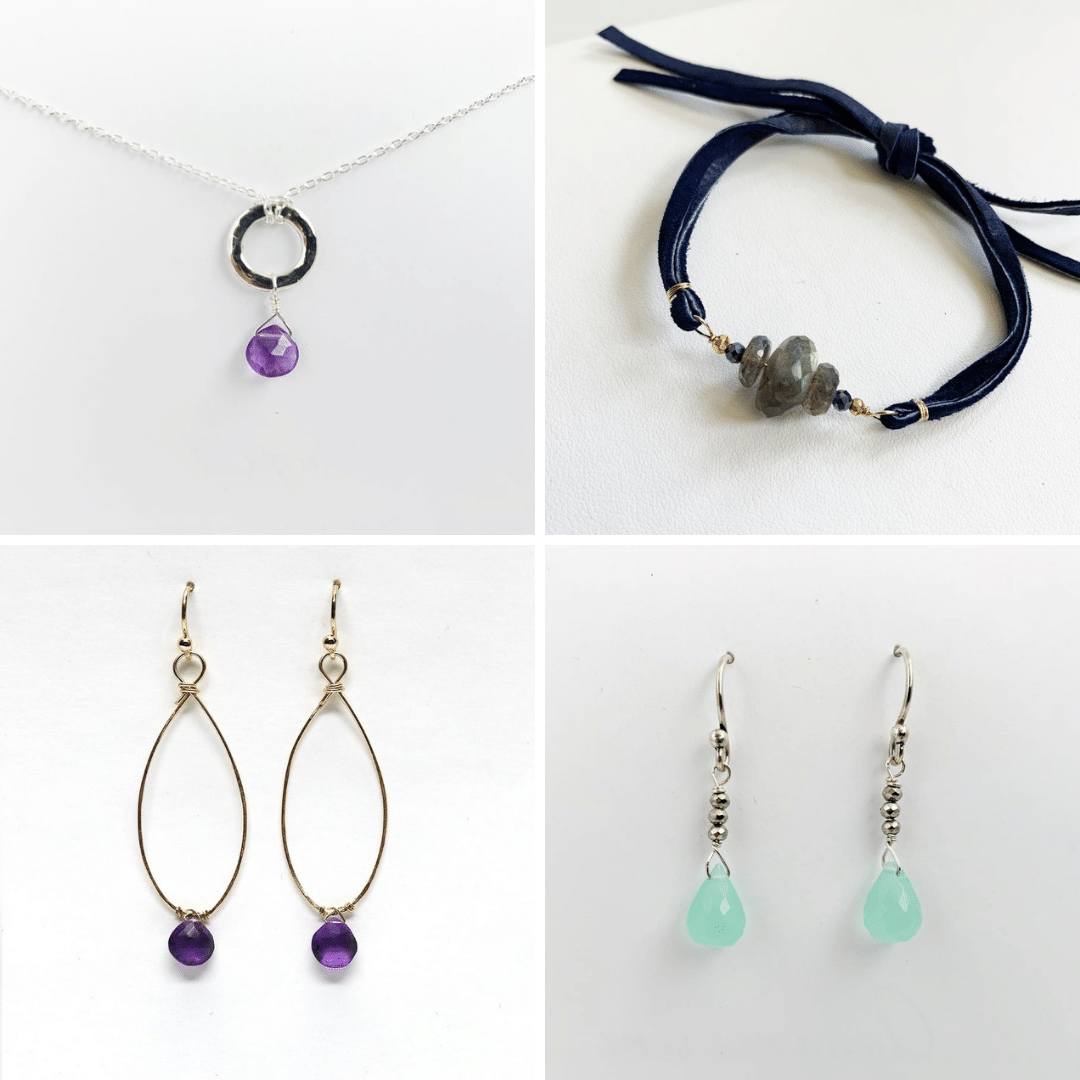 Susan Roberts is a CT-based artist whose designs feature feminine pieces with organic elegance.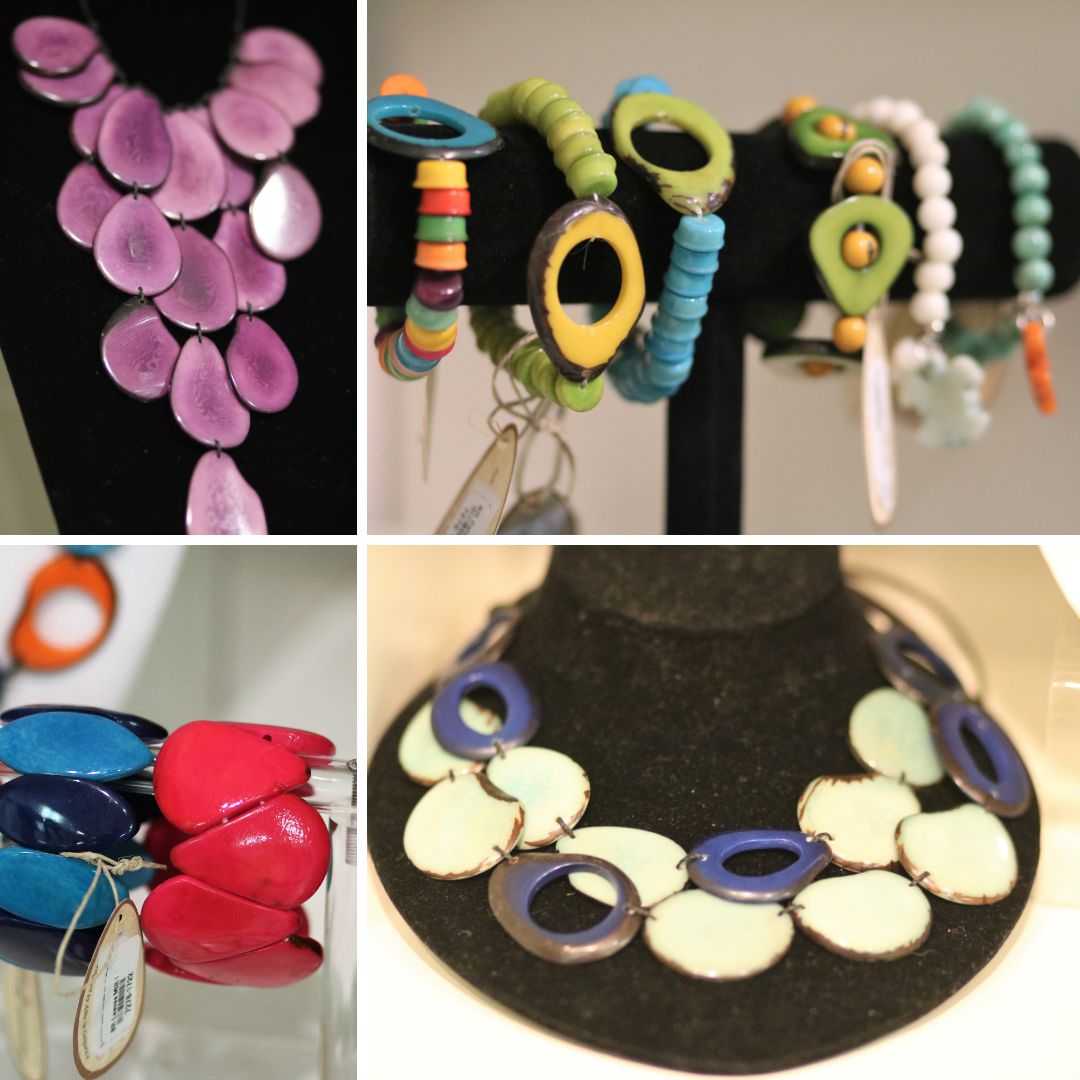 Add a pop of color to your outfits with this line of eco-friendly jewelry made from tagua nuts. Pick a color – we have it!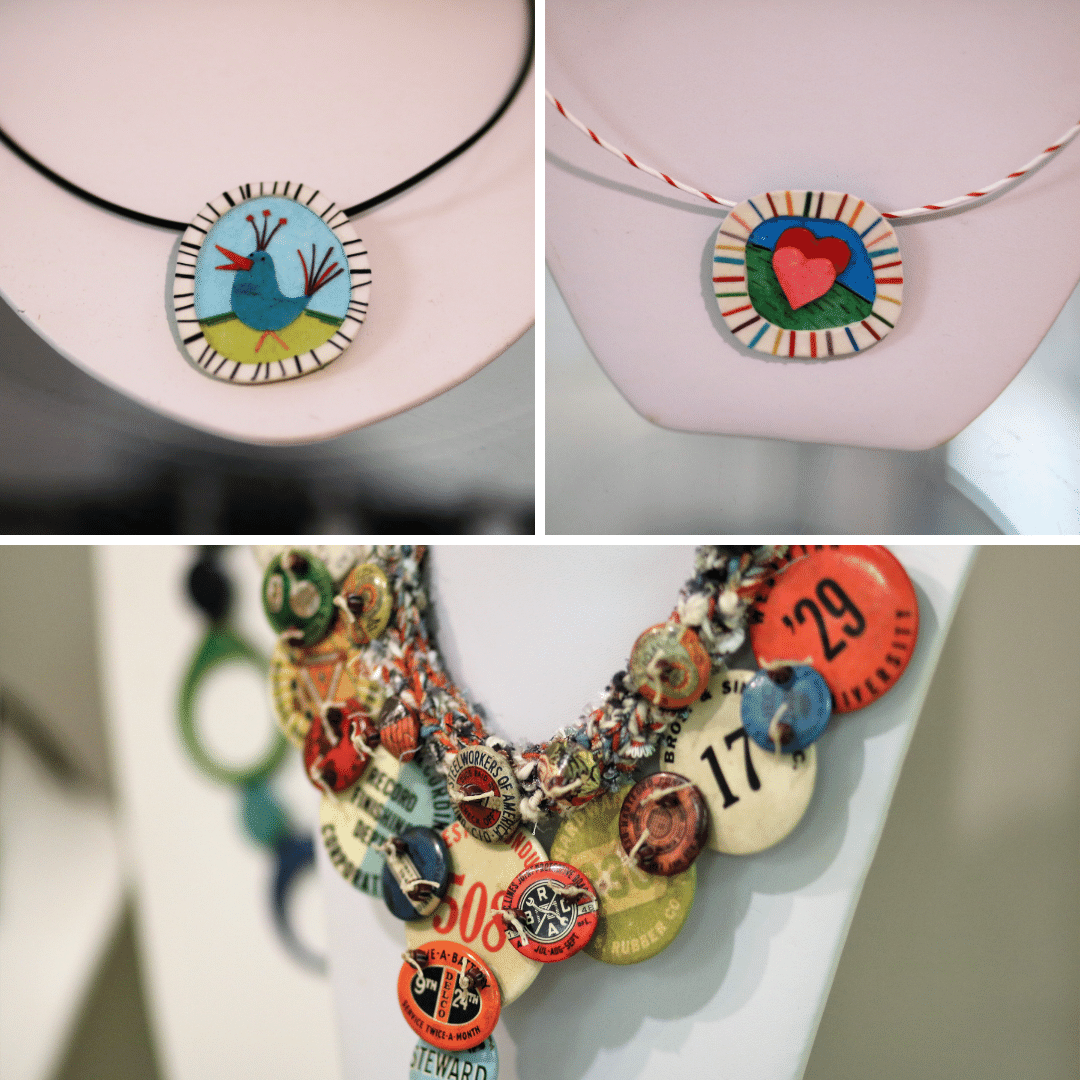 Artists Sally Prangley and Penny Weinstein aren't afraid of color or either! Make a statement in Sally's handrawn designs and Penny's fantastical found object creations.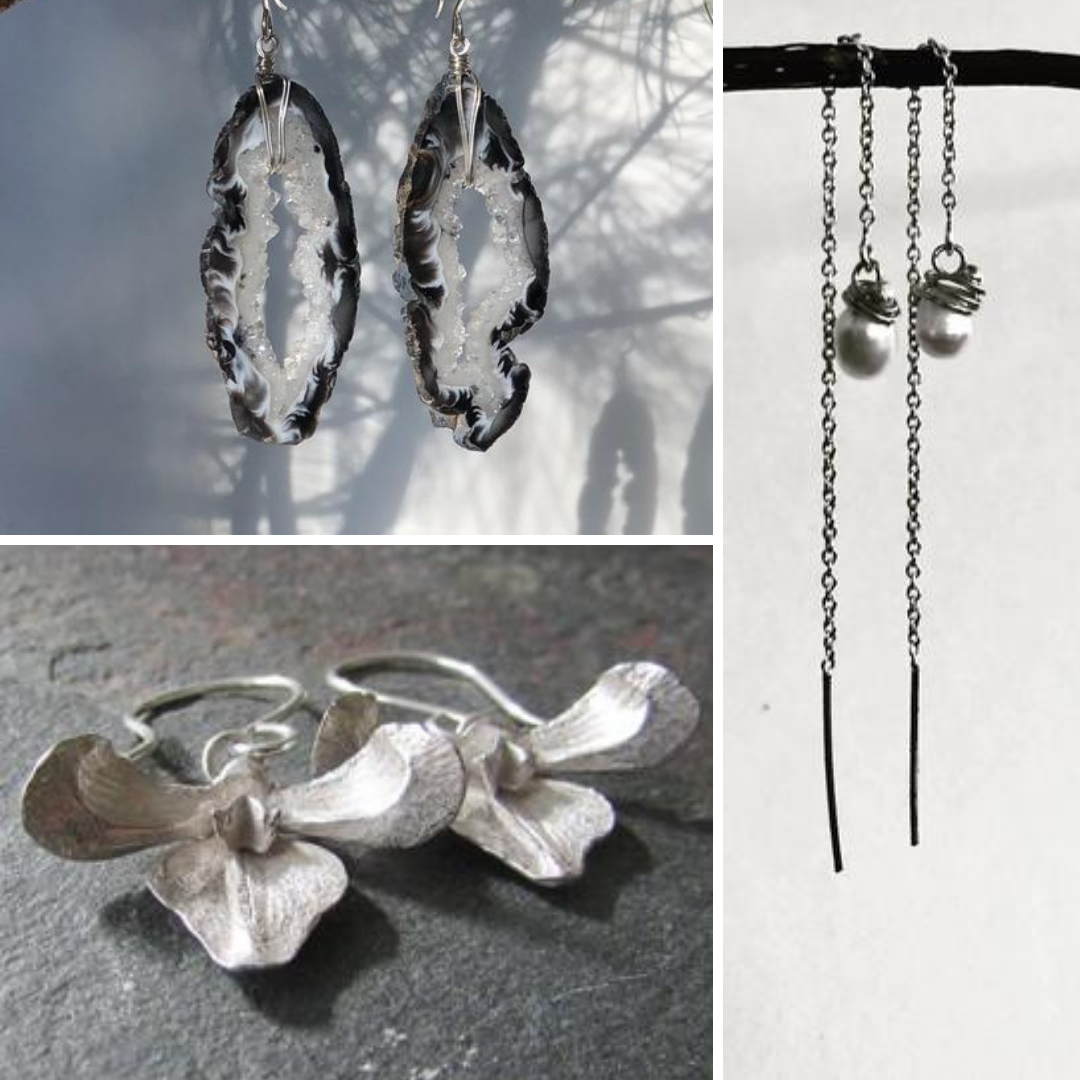 Jewelry inspired by nature from Marysa Sacerdote includes her completely unique designs made by natural elements – earrings, necklaces and rings.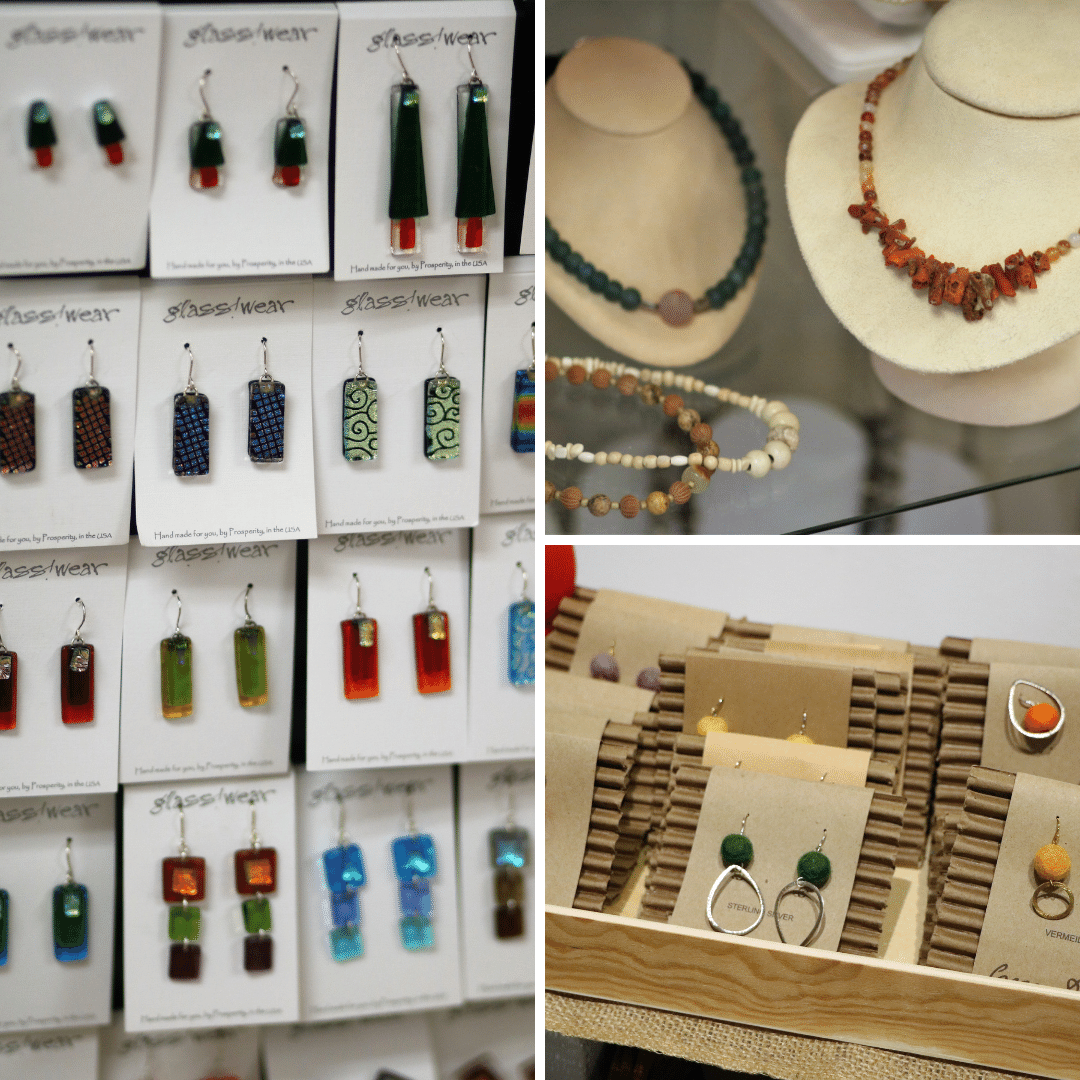 Glass, wood, felted beads, ceramic beads, metals, resin and gemstones – you'll find jewelry made with every type of material at a wide range of price points.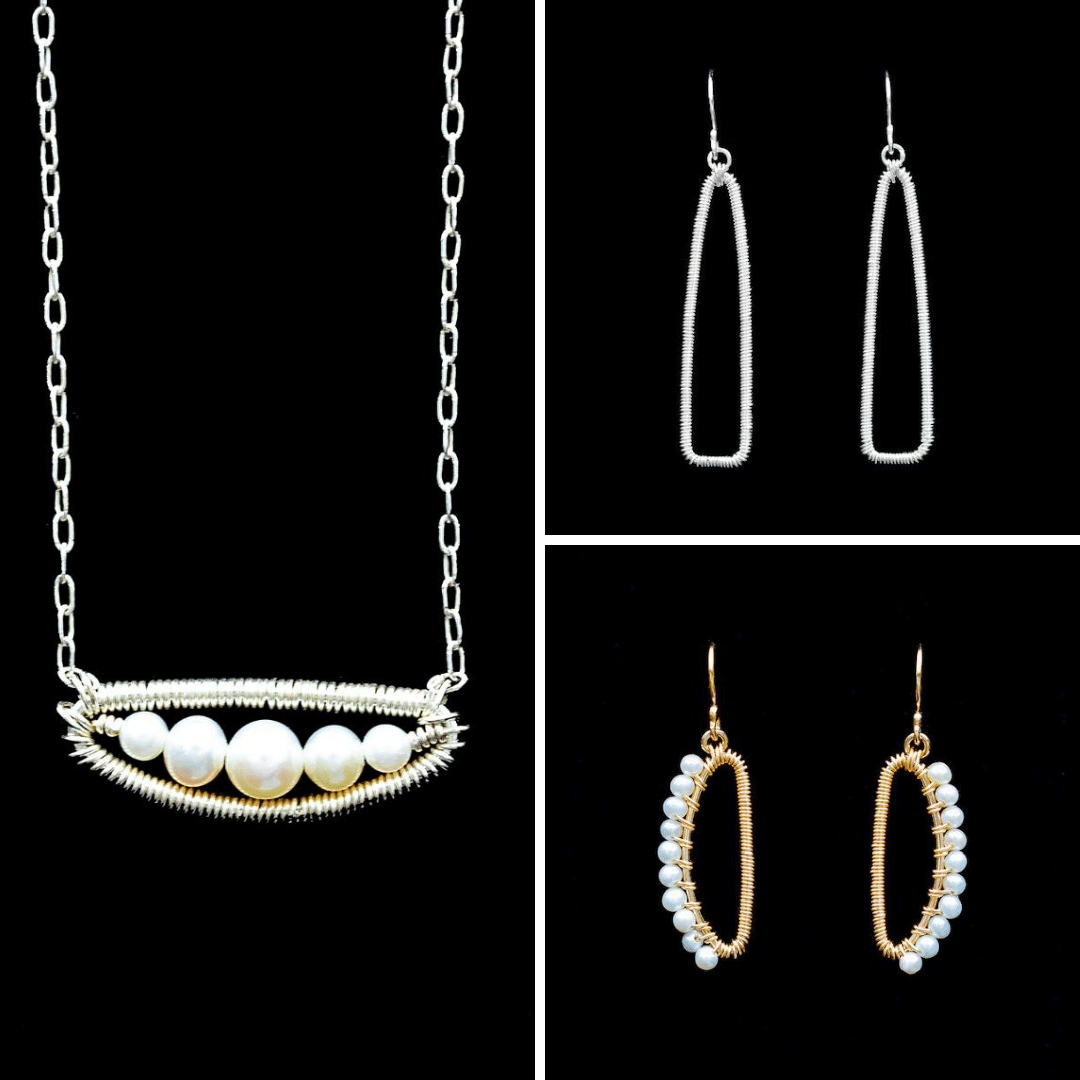 Artist Jennifer Yogel of Local Color Jewelry uses a technique called "Viking Knitting" to create her jewelry. It involves weaving sculptural chains from fine-gauge metal wire. The result is lightweight and beautiful.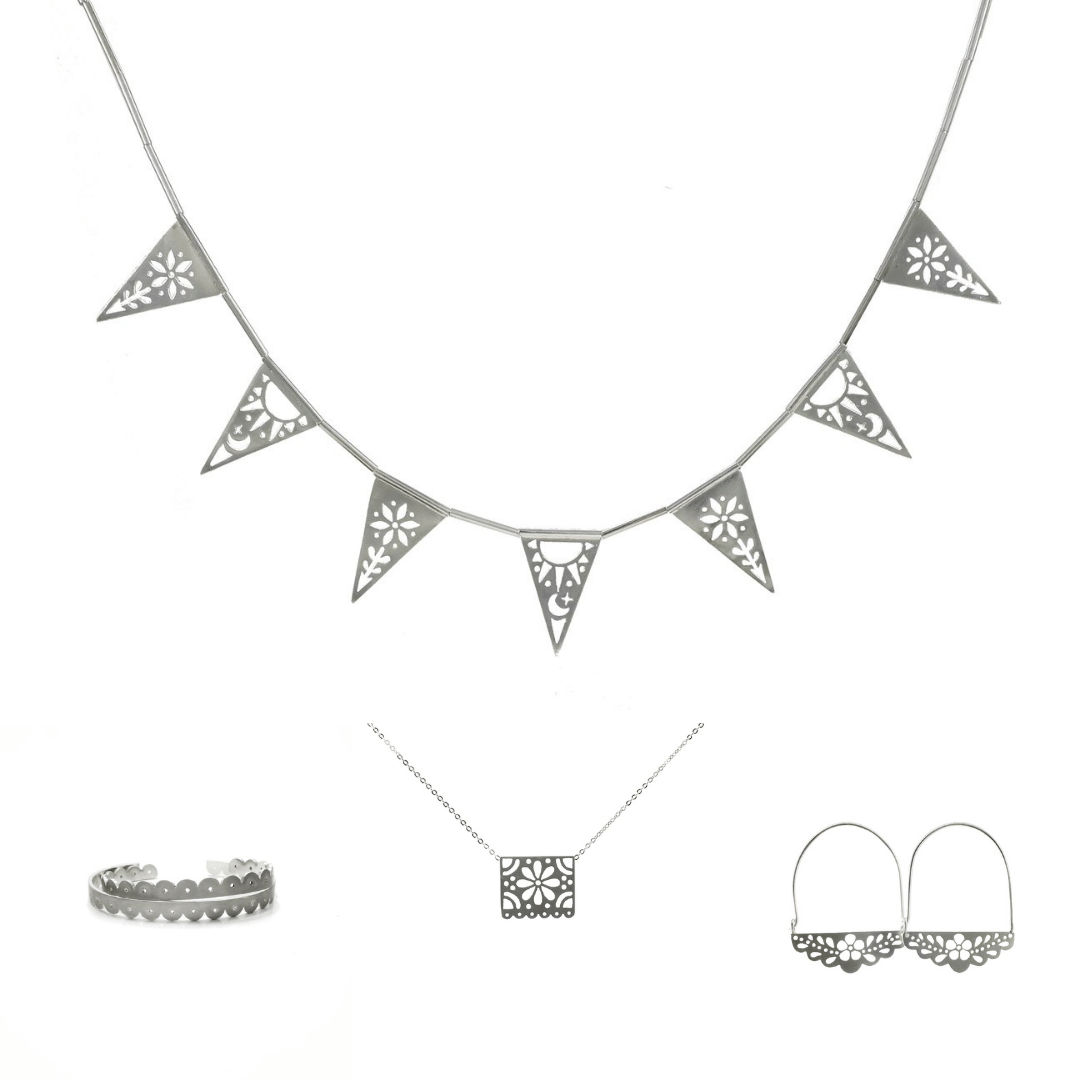 Jewelry by KALAI is inspired by the artist's travel to South America and Asia. Each piece is made using recycled silver and responsively sourced gemstones.
---
Shop in person
Our Shop and Gallery are filled with handcrafted items by hundreds of American artists. Come visit The Shop and find unique gifts for everyone (even yourself!).
Shop online
We have lots of new items posted on our online shop, which you can view and then contact us to purchase. We can arrange shipping or curbside pick-up.
Shop by appointment
We're happy to find a time for you to visit our shop outside of normal opening hours. Just contact Elena at ealbergo@guilfordartcenter.org to arrange.
---
All GAC members receive 10% off all purchases (click here to renew or purchase a membership and you'll receive the discount right away).