Online Resources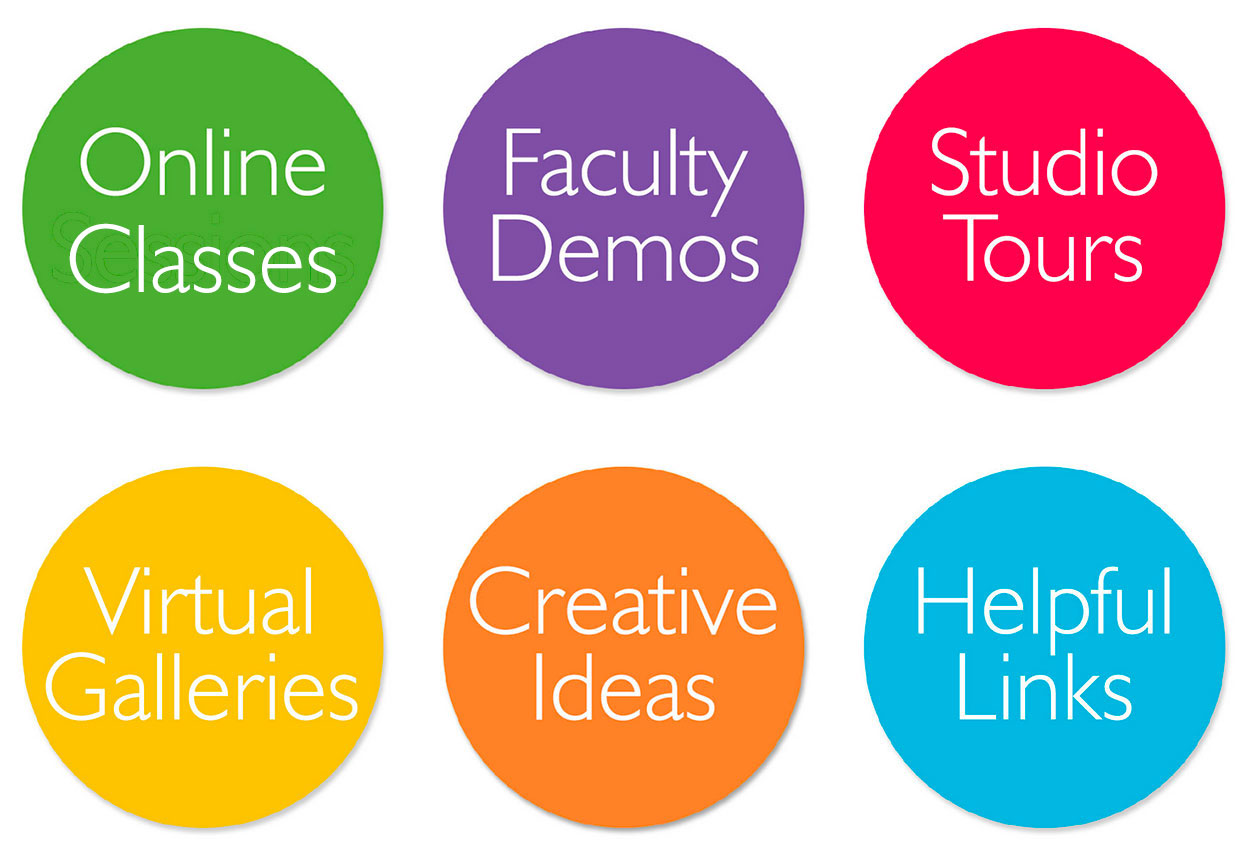 While we are social distancing, we can still experience and learn from our inspiring GAC community. We offer classses and workshops both on campus and online. Plus, we've gathered a range of online resources from our faculty and staff. Even though we can't be together as normal, creativity isn't cancelled! We can still share the arts in so many ways.
We will continually add new learning opportunities to this page. To receive news and updates from GAC, make sure to subscribe to our GAC e-newsletter.
• Online Classes & Workshops
• Faculty Demos
• Studio Tours
• Virtual Galleries
• Creative Ideas
• Helpful Links
---
We rely on your donations to offer our resources during the time of shut-down. Thank you for your support!