Creative Ideas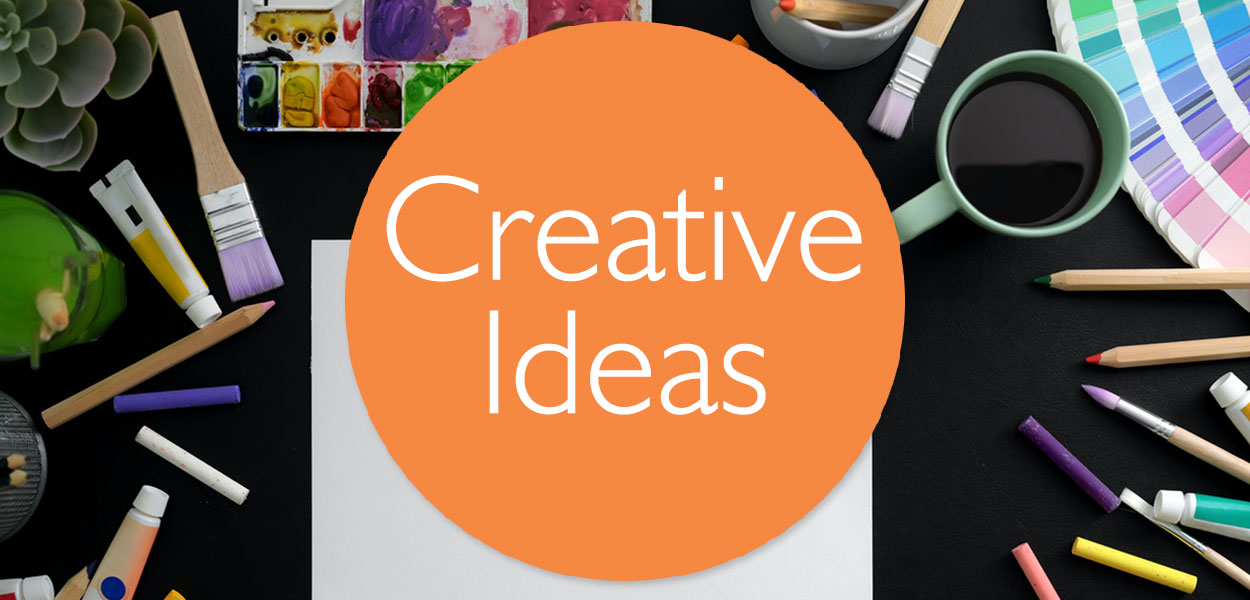 Click here to support Online Learning programs today!
We're working on even more online resources with ideas for kids and adults about things to make, do, share and inspire. Come back to this page soon!
---
FOR THE FAMILY: Virtual Fold-Alongs with Minnesota Center for Book Arts
A free book arts lesson for kids of all ages! Learn a unique book structure every Friday at 11:00am CDT on Facebook Live. Gather your simple household materials ahead of time with the help of the following lists.
---
Quarantine Prints from The Fabric Workshop and Museum
(See all videos, here.)
---
The Center for Art in Wood's Wood Shed
The Wood Shed, the Center for Art in Wood's new home for virtual studio tours, artist talks, craft tutorials, and more.
---
THE CLAY STUDIO
"Clay at Home" – an exciting new series of online how-to videos created by Clay Studio artists, teachers, and staff. In these tutorials, you'll learn how to create clay projects at home, using ordinary household items.
THE MUSEUM OF CRAFT and DESIGN
At-home projects based on the themes, concepts, and materials found within the museum's signature programs and exhibitions.
---
AT-HOME ART PROJECTS
Here are some ideas for art projects you can do at home with materials and found objects you likely have around the house. These are great for all ages.
Art Outside: Land Art artists like Richard Long and Andy Goldsworthy have long used natural elements from the outdoors as the basis of their art. Some works are permanent and others ephemeral, existing only for awhile as they eventually return to the earth. Sometimes these works are documented in photographs, Everyone is being encouraged to get outdoors and walk or hike at this time — it's good for us physically and mentally — so why not make some art while you're at it? Here are some ideas:
Gather stones and make a mandala, spiral, or cairn, all of which can have inspirational and meditative meaning. Photograph them if you like.
Use your phone to take photos of the beautiful flowers and greenery that are exploding into bloom at this time.
Gather dried leaves, sticks, grasses. Use them to recreate a landscape image by gluing to paper, cardboard or a canvas board.
Take paper outside and make mud hand or footprints in a cool design (another good reason to wash your hands!)
---
GROUP ART PROJECT: EXQUISITE CORPSE
Take inspiration from the artists of the mid-20th century Surrealist movement by working with your "unit" to create a collaborative exquisite corpse drawing. All you need is paper and pencil:
See: MoMA | Cadavre Exquis (Exquisite Corpse) with Yves Tanguy, Joan Miró, Max Morise, and Man Ray. Nude. 1926–27
---
CHANCE COLLAGE
Free yourself creatively with a chance collage, using paper scraps you may have lying around:
See: MoMA | Jean (Hans) Arp. Untitled (Collage with Squares Arranged According to the Laws of Chance. 1916–17
---
FOUND OBJECT SCULPTURE
Scavenge through your junk drawer(s), keep your bottle caps, wine corks and takeout containers; use them to create a sculpture, abstract or figurative.
See: "Things to know about found objects and sculptures"
---
CONSIDER POETRY
The Guilford Poets Guild is an eclectic group of poets from Guilford and the shoreline who meet regularly to share poems and promote the love of poetry within the community. You may know them from their Fantastic Ekphrastic events at Guilford Art Center. On their website in April, for National Poetry Month, members of the Guild shared their poetic inspirations and favorite poets and poems. And in May, they'll be presenting more ekphrastic poems – this time inspired by artwork in their own homes.
Visit their website, www.guilfordpoetsguild.org for poets, poetry, videos, inspiration, and more!
---
---
We rely on your donations to offer our resources during the time of shut-down. Thank you for supporting our Online Learning programs!