Pouring Prosecco, Making Tomahawks & Admiring Glass at Guilford Art Center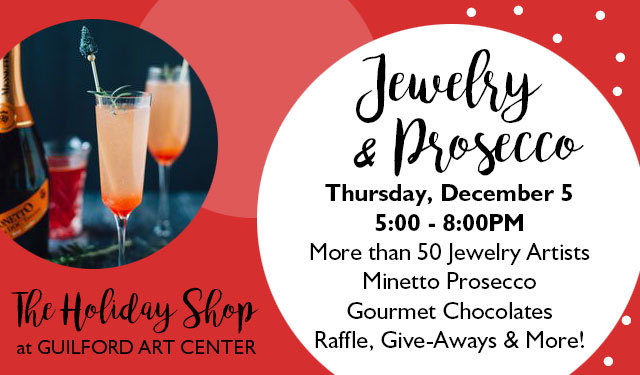 Jewelry & Prosecco Event Held in The Holiday Shop
Join us to sip and shop on Thursday, Dec 5, 5-8pm in The Holiday shop. Enjoy glasses of Mionetto prosecco, Aperol spritzers and chocolates while viewing a wide range of jewelry and accessories for sale. There will be free raffles and give-aways offered throughout the evening.
The Holiday Shop will show work from over 50 jewelry artists and designers from across the country. Shoppers will find a range of styles and price points in a variety of materials including metal, stones, leather, brass, sterling, beads, resin and 14-karat gold.
It's free and open to everyone. And you can shop for everyone on your list – find ceramics, glass, wood, leather, kids items, gourmet foods, fiber, accessories and LOTS more.
---

89 Classes & Workshops Offered in Winter 2020 Semester
The weather outside may be frightful, but it is absolutely DELIGHTFUL in a GAC classroom. So claim your spot now in a class or workshop; registration is open. You can see all the offerings online right now. Print catalogs will be hitting mailboxes soon. Questions? Give us a call 203-453-5947.
Click here for class information and to register.
---
Financial Aid for Winter 2020 Classes
The mission of Guilford Art Center is to inspire and promote community participation in the visual arts, through education, exhibitions and outreach. Financial aid is offered for both adults and youth to help make this participation possible for all.
If you are interested in being considered for financial aid, click here to download a financial aid form. Forms are also available at Guilford Art Center. Financial aid is based on need and class availability. All applicants must submit the first page of their last federal tax return for income verification. Submit your application by mail, email, or in person by January 6, 2020.
Financial Aid Committee
Guilford Art Center
PO Box 589
Guilford, CT 06437
lwolkow@guilfordartcenter.org
---
GAC FACULTY FEATURE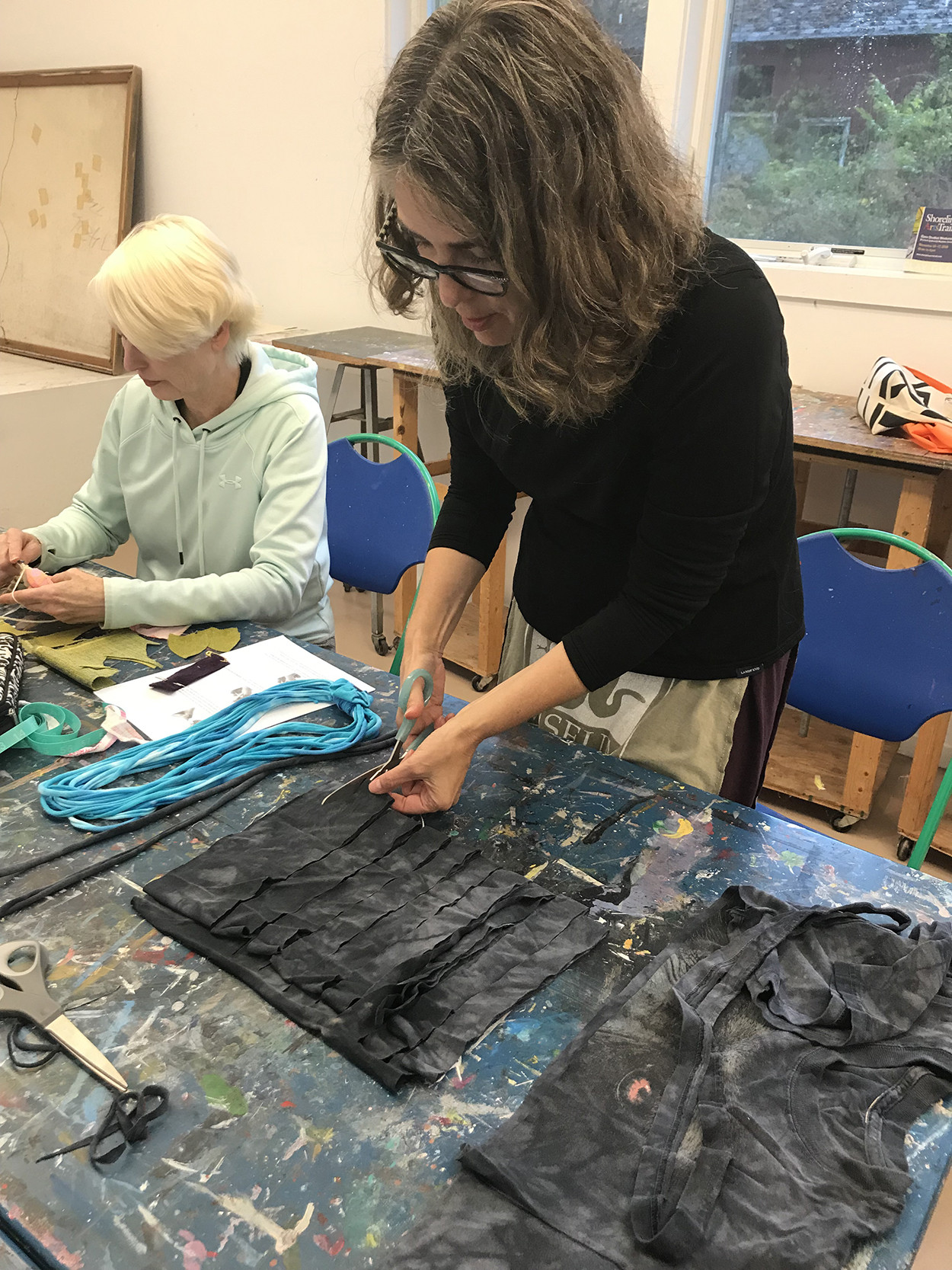 "I've experienced GAC as an exhibiting artist, a student and as an instructor. I love the vibe here. Being part of the artistic community at GAC fuels my creativity and connects me to an inspiring space where I can grow as an artist. To me, it feels vitally important to get away from screens and technology and embrace hands-on materials, engage in the act of making, and be inspired by others. GAC is a great place to do it!"
Marsha Borden, Fiber Arts Instructor
---
CALL TO ARTISTS: GAC Adult Student Exhibit 2020
Feb 21 – March 6
Adult students who have taken a class between September 2018 and January 2020 are invited to show up to two pieces of artwork created in a GAC class, or as a result of study in a GAC class. As many works as possible will be included in the exhibit, space permitting; students will be represented by at least one art work.
Receiving dates: Thursday & Friday, Feb 13, 14. GAC retains a 40% commission on sales. Questions? Please contact Maureen Belden, Executive Director mbelden@guilfordartcenter.org
---
CALL TO ARTISTS: Craft Expo 2020
Exhibition dates: July 17, 18, 19, 2020
Application deadline: January 21, 2020
Late Entry: January 23, 2020
Click here for a complete prospectus and application
Click here for additional details about Craft Expo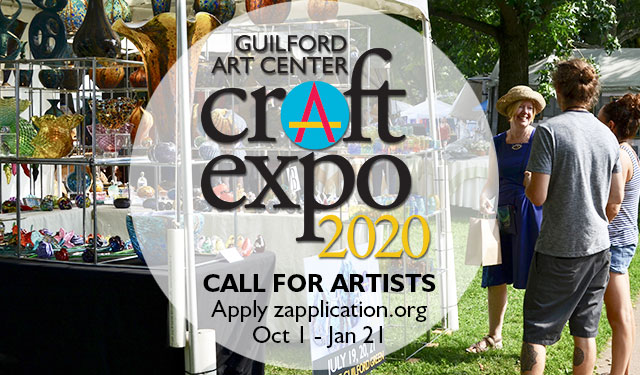 ---
Upcoming Fall Art Classes and Workshops
BLACKSMITHING
Nov 30-Dec 1 Intro to Damascus Steel
Dec 7 Intro to the Forged Blade
CERAMICS
Nov 22 Friday Night Art: Pottery
SPECIAL INTEREST
Dec 7 Fun with your Gelli Plate
KIDS
Dec 7 Felt Holiday Stocking (8 yrs and up)
Dec 14 Holiday Ornaments (8 yrs and up)
---
Upcoming Guilford Art Center Events
Dec 5 Jewelry & Prosecco Reception, 5-8 pm The Holiday Shop
Dec 19 Men's Shopping Night (women invited too!) 6-8pm, The Holiday Shop
Jan 5 Open Arts Day
Jan 13 Winter Semester Officially Begins
---
Weather Cancellation Policy
Call GAC's main number – 203.453.5947 – for weather-related cancellations. If there is staff in the office, they will speak to you. If not, cancellations will be announced on the main phone message line (for morning classes by 8am). Cancellations will also be posted to GAC's Facebook page.
THE ANNOUNCEMENT WILL ONLY BE MADE IN THE CASE OF CANCELLATION.
Please note: GAC does not necessarily follow the cancellation schedule of Guilford Public Schools. Please always check with us to be most sure of the schedule. Classes cancelled due to inclement weather will be rescheduled, usually at the end of the semester. Pottery practice hours cancelled due to weather will NOT be made up.
---
CLICK HERE TO READ THE COMPLETE EBLAST FOR THIS WEEK IN NOVEMBER