Registration for 2019 Fall Semester Classes & Workshop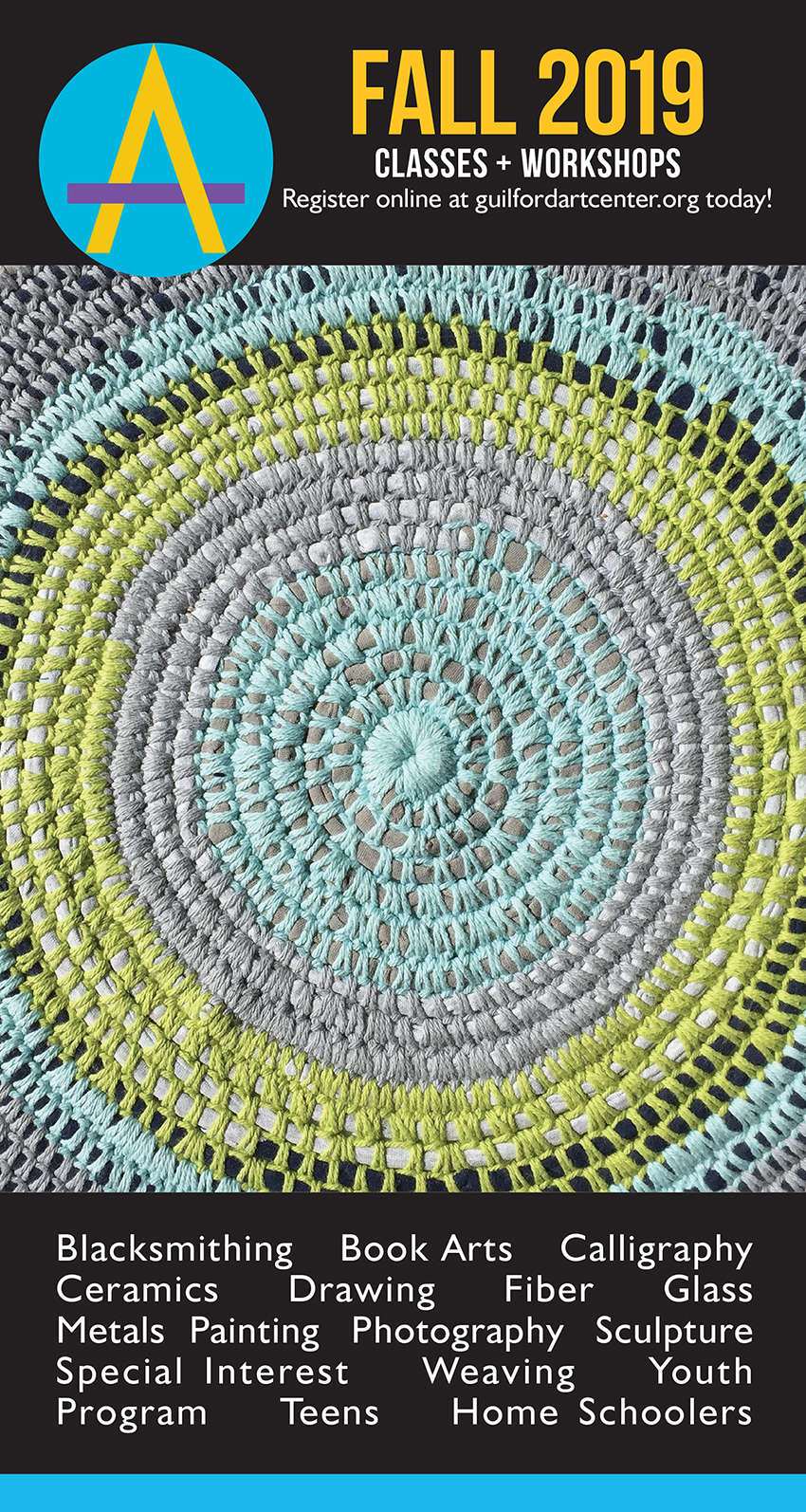 Registration is now open for Fall 2019 classes and workshops at Guilford Art Center in Guilford, CT. Classes are offered for youth (ages 3 ½ and older), teens and adults. The fall semester runs from September 16 – November 22.
Classes and workshops are offered in a range of mediums, including beading, glass, ceramics, blacksmithing, drawing, fiber, painting, photography, sculpture, weaving and more.
Full listings of all classes can be found here. Students can register online or by calling the GAC office at (203) 453-5947. Printed catalogs and downloadable catalogs for adult and youth programs are also available.
Financial aid is available.
For more information contact Guilford Art Center at info@guilfordartcenter.org or call (203) 453-5947.