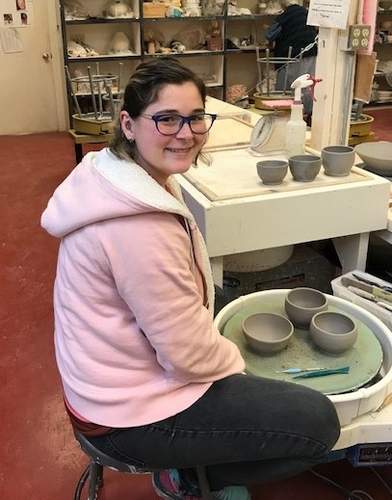 Guilford Art Center is pleased to announce an exhibition of ceramic work by Megan Mayall, GAC's resident potter, in the art gallery from August 12 – September 4.
Mayall started her residency at Guilford Art Center during the summer of 2019. When the pandemic put everything on hold, "art took center stage" says Mayall. She explored other ways to continue making, including playing with primitive firing pits, crochet and painting. These endeavors, plus additional time in the studio since then, have resulted in new work that focus on new shapes and form. Mayall prefers using porcelain, focusing on functional works such as bowls, mugs, and platters.
"I find its smooth texture and classic white color provides a perfect backdrop for adding floral designs along side simple lines." Mayall loves creating teapots, focusing on the minute details that lead to classic, timeless creations.
Gallery hours are Wednesday-Friday, 12-4pm, and Saturday 10am-4pm. Admission is free and open to the community.
• Preview the Exhibit (YouTube)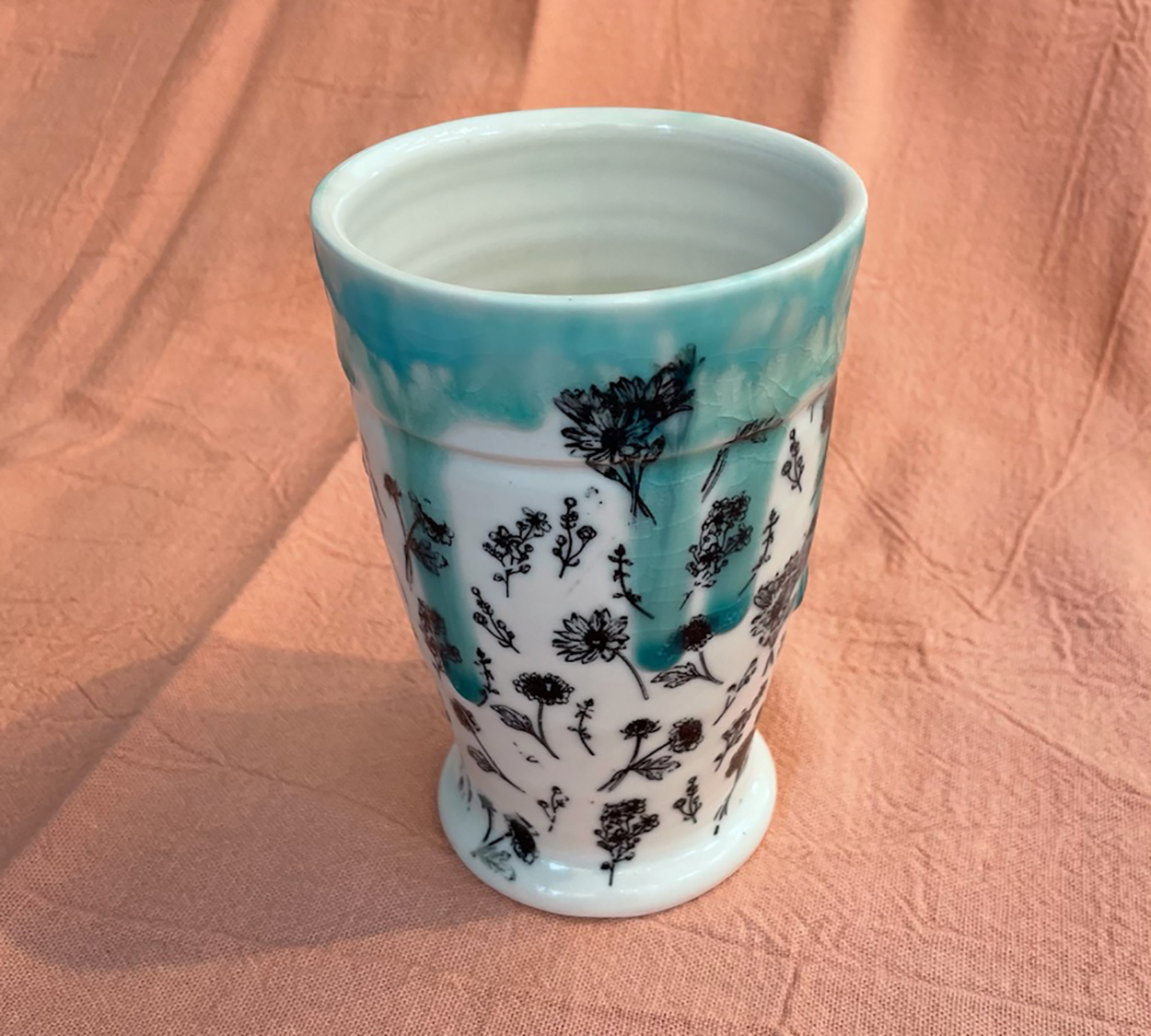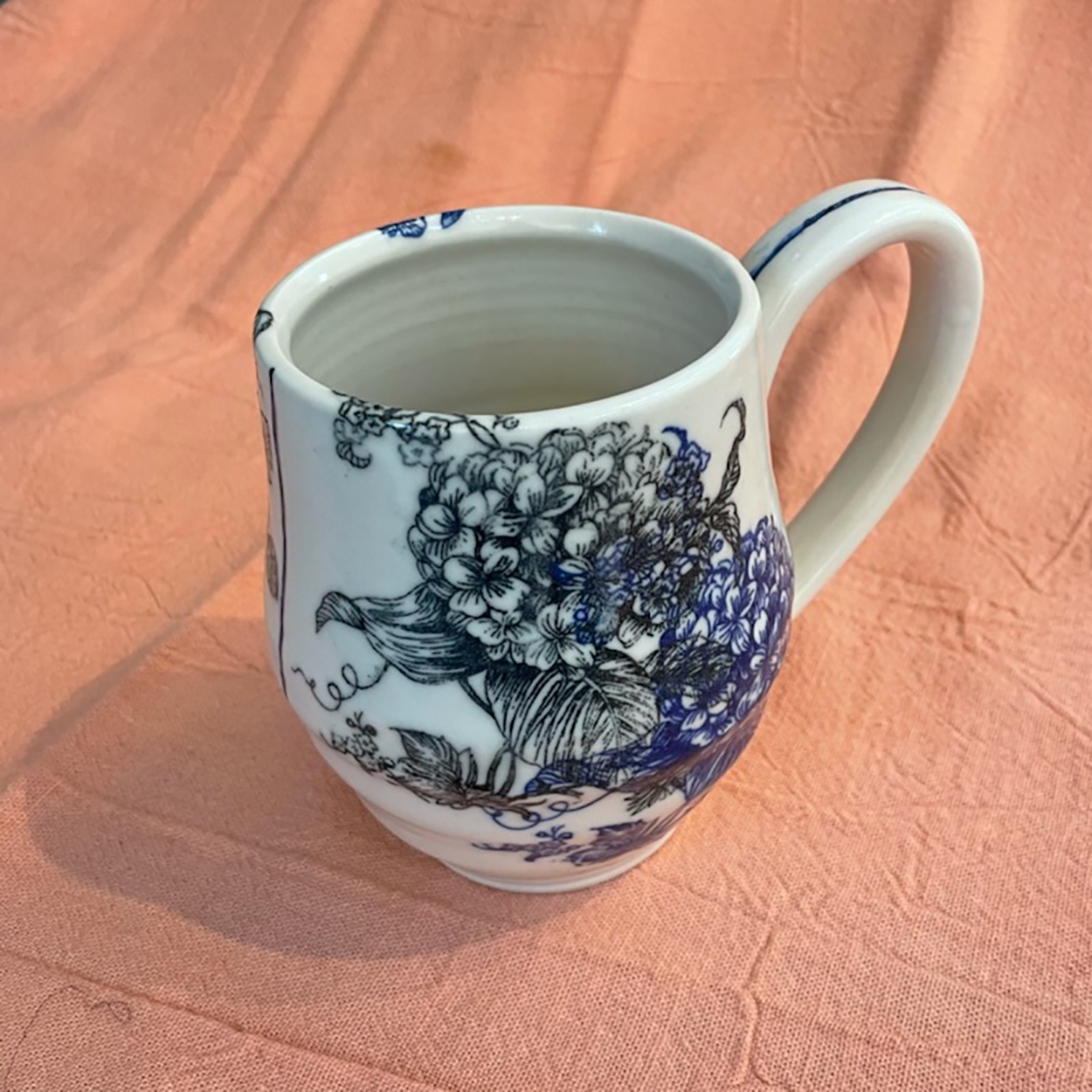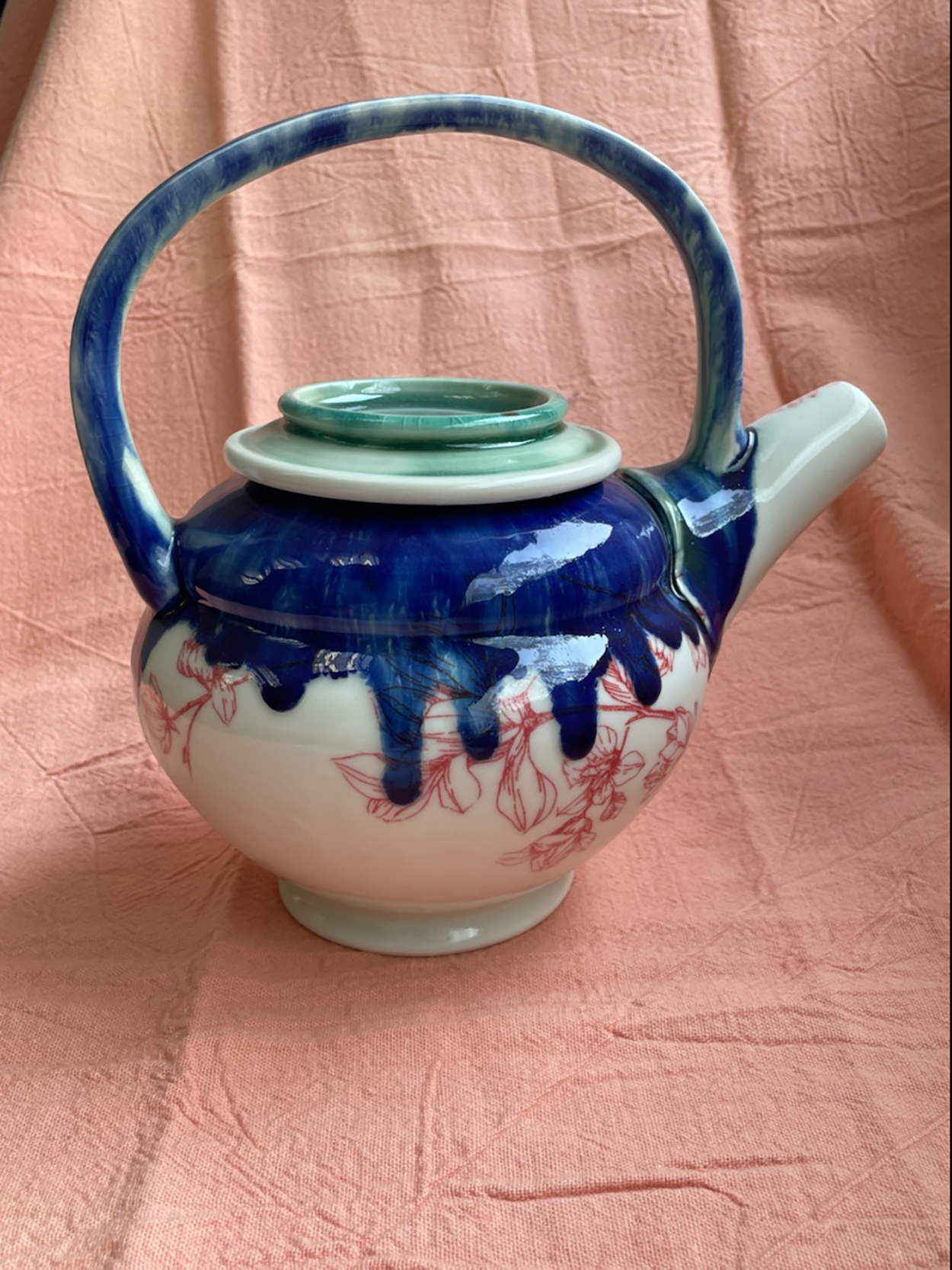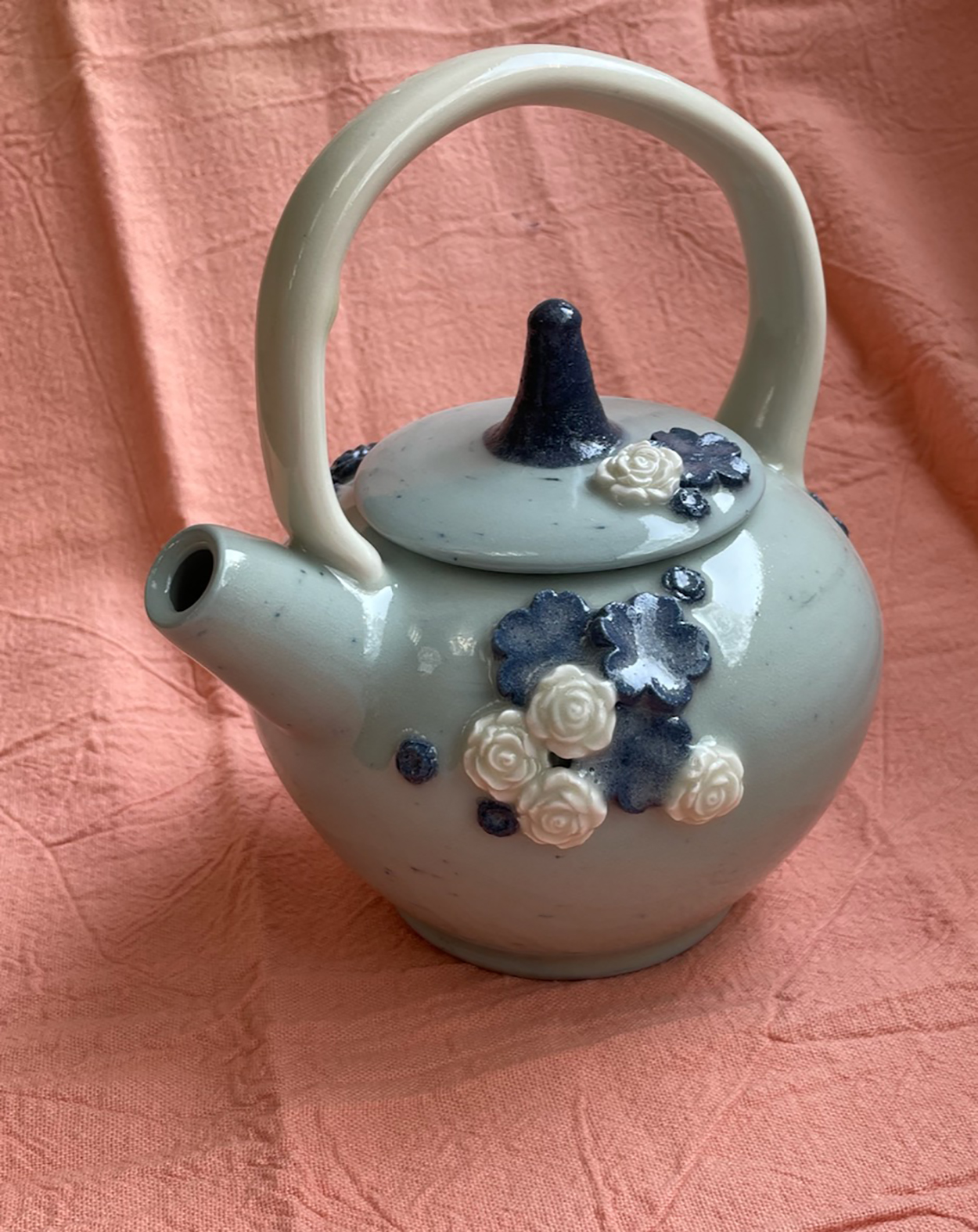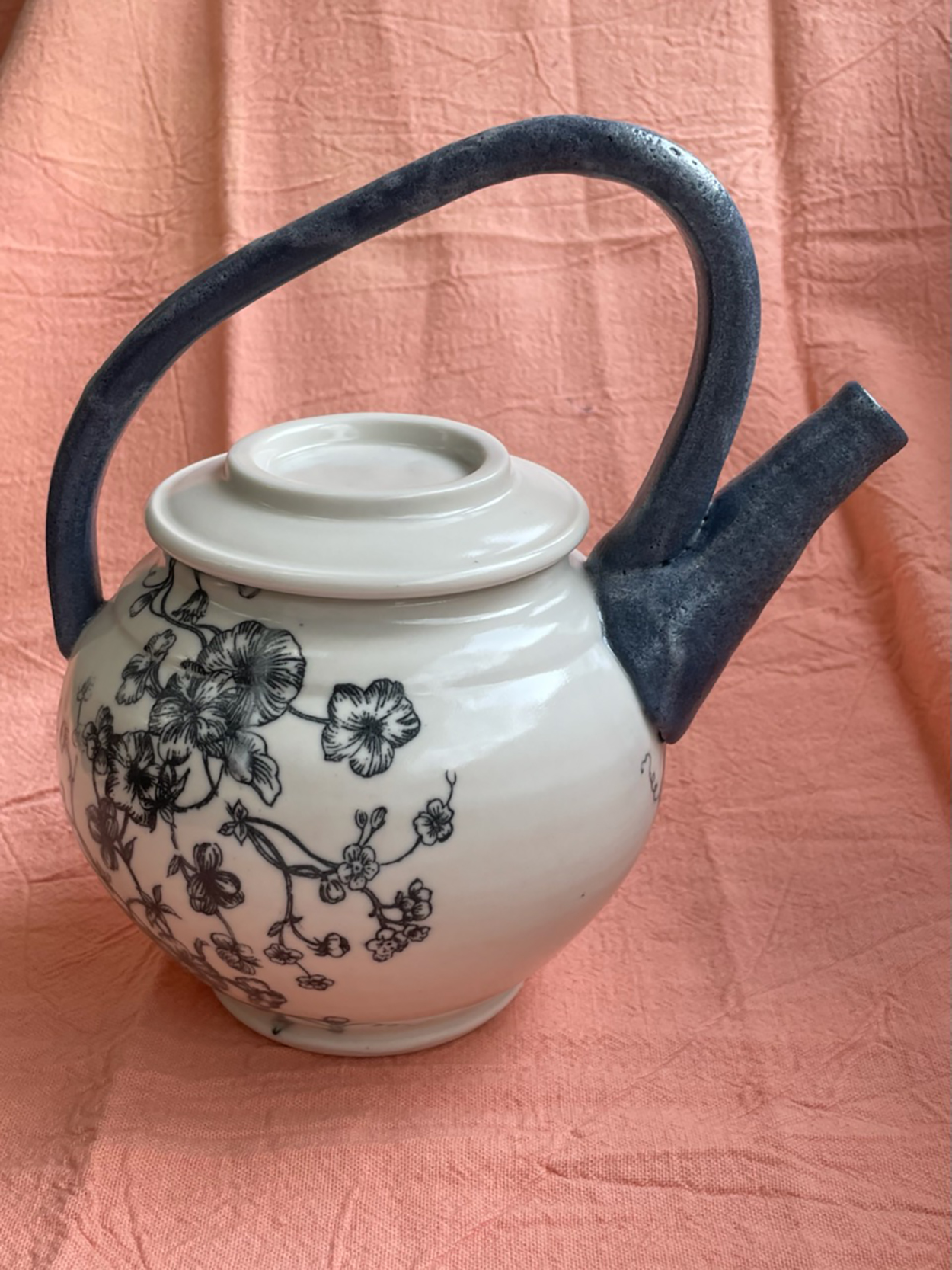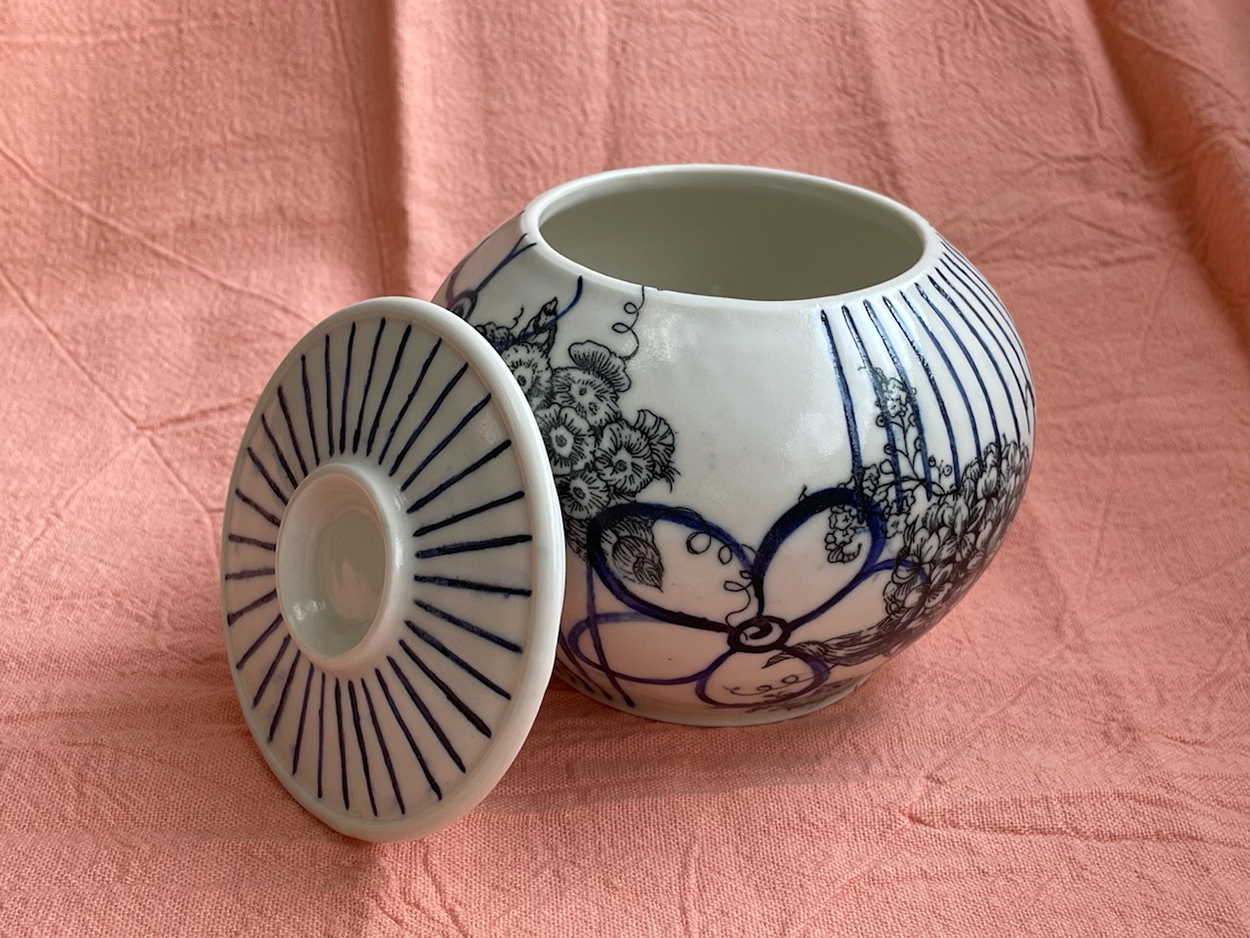 ---
The Guilford Art Center is a non-profit school, shop and gallery established to nurture and support excellence in the arts. Through classes for adults and children, gallery programs, a shop of contemporary crafts, and special events, the Center fulfills its mission to provide opportunities for the public to participate in the arts, to experience their cultural and historical diversity, and to appreciate the process and product of creative work. Founded in 1967 (as the Guilford Handcraft Center), the Center evolved from the first Handcraft Expo, held on the Guilford Green in 1957. It currently serves over 2,000 students in classes, presents juried and invitational exhibits of art in the Center's gallery and operates a shop of fine, handmade American crafts year-round. The Center also presents the Craft Expo, held on the Guilford Green each year in July, that features works by more than 180 of the country's most distinguished artisans and is a much-anticipated annual event for the shoreline community.