We're Re-Opening Our (freshly painted) Doors!
GAC is opening its doors again for the fall semester– part of a newly-expanded and refurbished school building.
Please click on the video to hear the latest from Maureen Belden, GAC Executive Director. And check out the photos of our new spaces, inside and out!
---
Our expansion and renovation project is complete
During our time of closure, work progressed on the GAC campus to expand and upgrade the school building. Restricted funds from GAC's 50th Anniversary Campaign were utilized to realize the project.
The goal of the expansion was to provide added space for the heavily-used ceramics and weaving studios; upgrade the youth program space; and create new storage. An addition to the building includes a brand-new all-purpose studio that is spacious and light-filled. Needed repairs, repainting and roof replacement were also a part of the project.
The work was completed with CK Architects and ARD Builders. Architects Russell Campaigne and MJ Kestner designed an addition that seamlessly relates to the rest of the building. The vibrant purple color provides a counterpoint to the many colors of all campus buildings.
Thanks to this project, there is plenty of room to safely welcome back students to socially-distanced classes in a fresh and accommodating space. GAC is grateful to the many donors who supported the 50th Anniversary Campaign to make this new building a reality. We think it will greatly enhance our student's campus experience.
---
Register now for Fall! Adult classes start next week!
Join us on-campus or study online … the most important thing is that we continue to gather together to learn in a supportive creative community.
Fall semester classes begin the week of Sept 14. We've reduced the sizes of classes due to new safety guidelines, so don't delay in registering. Classes are filling up quickly!
---
Meet Michael Lake – Metals Instructor
Michael is a contemporary visual artist, metalsmith and educator. His artistic practice in metal spans nearly 10 years. In addition to his ongoing studio practice, he teaches introduction to jewelry and metal courses at Southern Connecticut State University. He received his bachelors degree from SCSU where he studied Studio Art with a focus on jewelry and metalsmithing. After working for a year as a goldsmith, he earned an MFA from Bowling Green State University. Interested in making jewelry and metal-working? Take Michael's in-person class at GAC that starts Sept. 18.
Introduction to Jewelry/Metals
10 Fridays beginning September 18, 10:00 – 1:00 pm
Learn various techniques in jewelry and metal-working with an emphasis on design, metal forming, fabrication, basic stone setting, surface embellishment, and creative problem solving. See full class description and register here.
---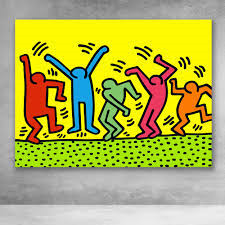 Youth Classes Begin Week of Sept 22
We understand schedules are all over the place right now for children, so our classes are starting one week later than the adult classes. There's still plenty of time to register. Select from in-person or online classes – there are also 1-day workshops – for youth ages 5+ this fall. See full descriptions and register on our website.
On-Campus
– – – – –
Ages 6+
4 Wednesdays beginning Sept 23. 4-6pm
Instructor: Amy Peters
From Keith Haring to Lucy Sparrow, come explore the dynamic, colorful and topical world of pop art. Explore a variety of media, including painting, drawing and 3D. Tuition $120; GAC members $108
Saturday, Oct 24. 10-12pm
Instructor: Betsy Chichester
Make simple marionettes with its own Halloween personality. We'll make them dance and fly. They'll also make great Halloween decorations! Tuition $30; GAC members $27
– – – – –
Ages 7+
4 Tuesdays beginning Oct 20. 4-6pm
Instructor: Amy Peters
Learn about masters of art history, ranging from Basquiat and Bonnard to Hopper and Hockney. Explore a variety of media, including painting, drawing and 3D. Tuition $120; GAC members $108
– – – – –
Ages 8+
4 Tuesdays beginning Sept 22. 4-6pm
Instructor: Amy Peters
In this class, learn about artistic partnerships – Friday Kahlo and Diego Rivera; Lee Krasner and Jackson Pollock; Elaine and Willem de Kooning – to see how these artists influence each other. Tuition $120; GAC members $108
Online
– – – – –
Ages 5+
6 Tuesdays beginning Sept 22. 4:30 – 6:00 pm
Instructor: Cheryl Tuttle
Together step by step, create some fun funky colorful paintings of cats, hearts, flowers, monsters and portraits. Tuition $135; GAC members $121.50
Tuesday, Nov 3. 4:30-6:00 pm
Instructor: Cheryl Tuttle
Together we will create a critter out of your hand made pom poms. Now you'll know how to make pom poms of all sizes on your own – lots of future possibilities! Tuition $22.50; GAC members $20.25
Tuesday, Nov 10. 4:30 – 6:00pm
Instructor: Cheryl Tuttle
Learn to make your own colorful and creative accordion book in a box. You can make these over and over to give away or put on display. Tuition $22.50; GAC members $20.25
– – – – –
Ages 8+
Amazing Ways with Colored Pencil
4 Mondays beginning Sept 21. 4:30-5:30pm
Instructor: Alice Chittenden
Even if you've used colored pencils before, there are many more techniques to learn! Make gradations, color blending, cross-hatching, to name a few. Students will be assigned projects but also encouraged to create work inspired by their own experiences. Tuition $60; GAC members $54
4 Mondays beginning Oct 19. 4:30-5:30 pm
Instructor: Alice Chittenden
Learn clay working skills as we sculpt and build objects reflecting the things we like. We will be using white self-hardening clay. After the pieces dry thoroughly, we will paint and seal them. Tuition $60; GAC members $54
– – – – –
All Ages
Holiday Ornament Making Workshop for All Ages
Sunday, Dec 6 3:00 – 4:30 pm
This workshop provides an opportunity for families to be creative together, welcome the holiday season and enjoy family time in a relaxed and fun manner. Materials needed are not costly and some substitutions can be made. Make a cup of hot chocolate or cider and join us! Tuition $22.50 per person; GAC members $20.25 per person
---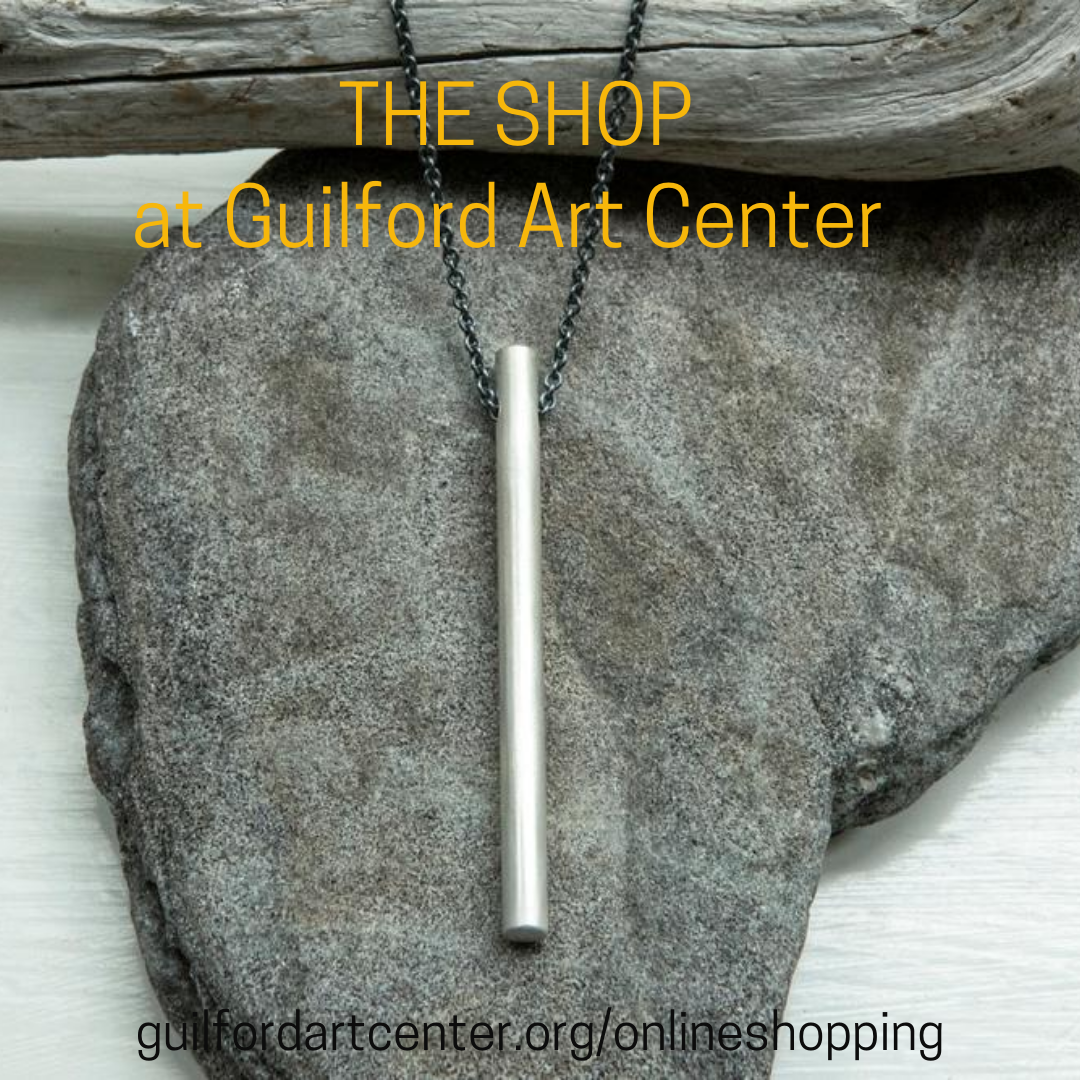 The Shop will re-open SOON!
We expect to formally re-open the Shop on October 1! Our staff and volunteers are hard at work filling up the shop AND gallery with beautiful, handcrafted items. We're getting a head-start on the holiday season and can't wait to welcome you back into the Shop.
In the meantime, the GAC Shop is open for appointment shopping. Contact Elena at ealbergo@guilfordartcenter.org to set up a time. You can also shop via our online site.