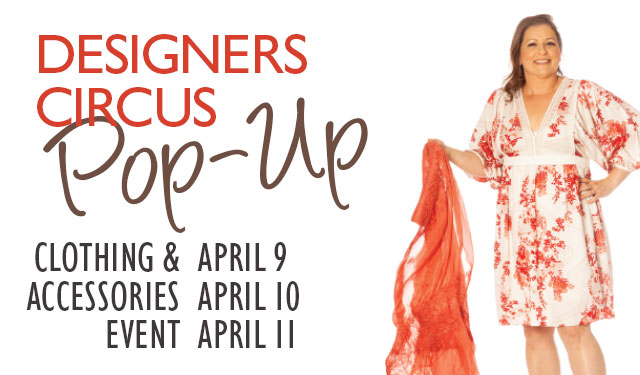 Designers Circus, a Boston-based creative fashion and accessories event, is returning to Guilford and will hold a "pop-up" sale in the gallery at the Guilford Art Center. The sale will be open on Thursday, April 9 from 10am – 6pm, Friday, April 10 from 10am – 6pm & Saturday, April 11, 10 am – 4 pm.
Designers Circus is an "under-the-radar" sale, featuring new boutique women's clothing at wholesale prices that are 50-90% below regular retail prices. Shoppers will find creative fashions and accessories from over 70 domestic and international craftswomen and small-scale designers.
The Shop at Guilford Art Center will also be open, with handcrafted accessories, jewelry, home decor and more, to complement purchases.
A portion of proceeds from sales at the Designers Circus event will benefit Guilford Art Center's educational programs. Admission is free. All sales are final; there are no returns, refunds, credits or exchanges.
Designer Circus Pop-Up Shopping Event
at Guilford Art Center
Thursday, April 9, 10am-6pm
Friday, April 10, 10am-6pm
Saturday, April 11, 10am-4pm
Admission is free.
For more information contact Guilford Art Center at www.guilfordartcenter.org or 203-453-5947.