Staying Creative & Inspired at Home
We hope you all are staying healthy and safe. While remaining separate is certainly difficult for many reasons, we hope that you're finding ways to stay creatively engaged. Whether you are painting, drawing, baking, gardening, sewing or teaching your kids, remember that making art is good for your mind and body. Keep it up! Think of it as a healthy habit you make time for, just like eating well or exercising. And we'd love to see what you're working on! Please share your home creative experiences on our Facebook page. Let's inspire each other!
---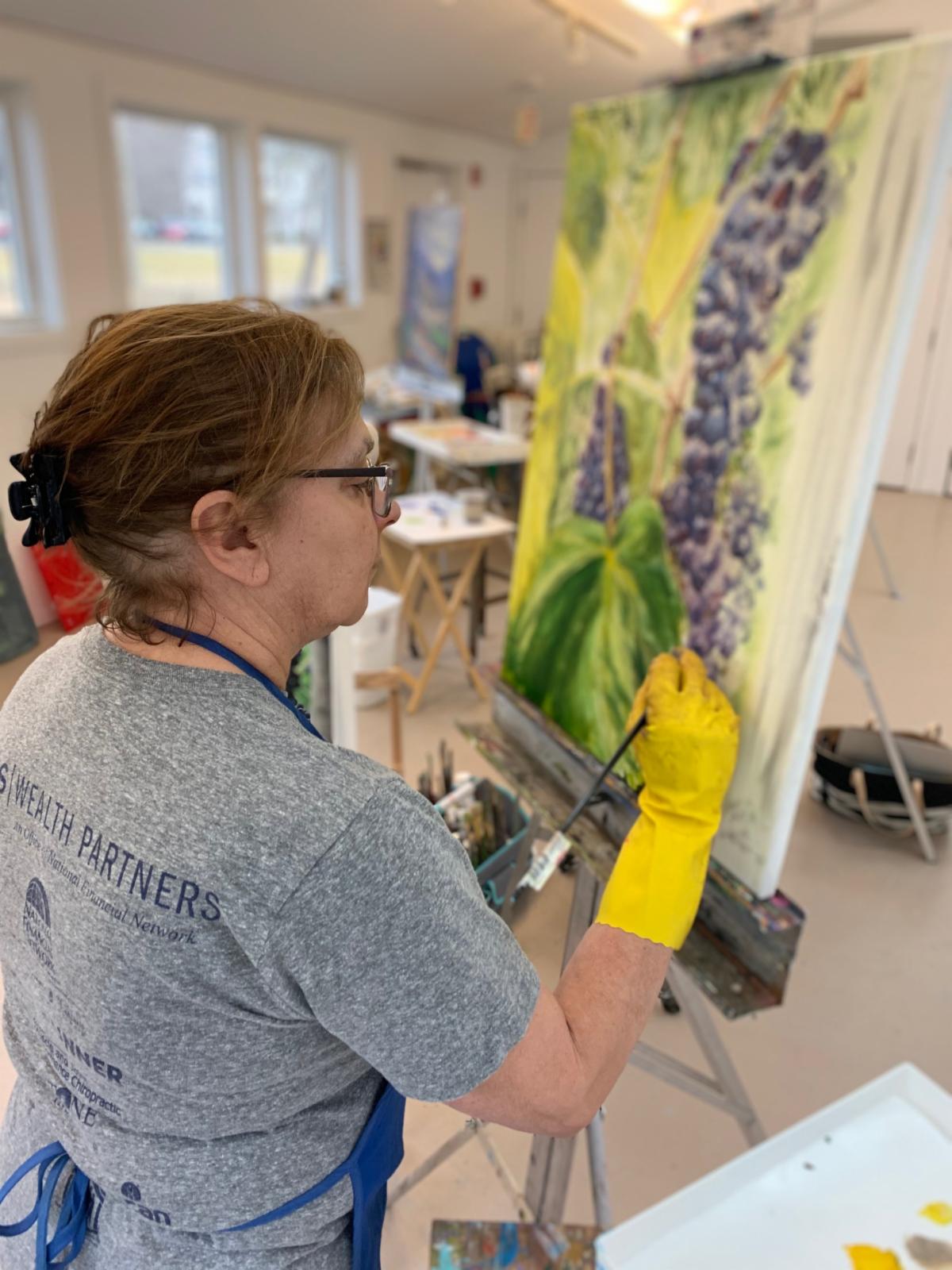 Summer Adult Semester Registration Opens JUNE 1
The summer semester begins July 6, and we're hopeful we can get everyone back into the school by this time! Online registration will open June 1 at 8pm.
We're excited to offer a full range of classes across mediums, including some new things like "The Fine Line of Pen & Ink," "Watercolor Vegetables," "Shades of Blue" (indigo dyeing class), "Photo Walk on the Guilford Green," "Intuitive Painting," "Tote Bag 101," "Frontier Knife & Hatchet," "Eco-Dyed Fabric Beads," "Drawing from Nature," "Collage & Paint," and many more. Check out the SCHOOL section for all of the classes and workshops we're offering. It will feel good to start thinking about all plans outside of your house! If you have questions, please contact us at info@guilfordartcenter.org.
---
Summer Youth Program Registration is Open
We have our fingers crossed that the summer youth program will be up and running from July 6 – August 28. Registration is open online; you can see the entire catalog of summer youth class offerings HERE. Programming is open to children ages 4-12 years, plus teen blacksmithing. Weekly programs will feature a variety of classes built around popular themes and techniques. Children can explore ceramics, painting, drawing, weaving, sewing, printmaking, metalsmithing, photography, mixed media and much more!
Choose half-day or full-day programs. Tuition assistance is available. Questions? Send us an email at info@guilfordartcenter.org.
* note teens ages 13+ can take any adult class
---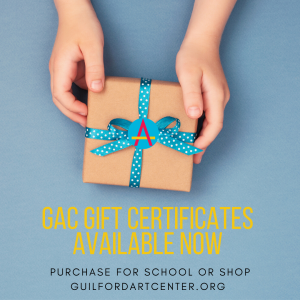 Gift Certificates for School and Shop
Our Shop will remain closed for the foreseeable future, but you can think about your gift-giving needs now. You can purchase gift cards for our Shop or School directly on from HERE. They are available in any amount and, best part of all, they NEVER expire!
---
May Workshops Cancelled
Perhaps we were being overly optimistic, but we really hoped we could hold May workshops. Unfortunately, we have to make the call to cancel everything in May. If you need a credit or refund, please contact Suzanne Hens-Kaplan (shens-kaplan@guilfordartcenter.org) or Lisa Wolkow (lwolkow@guilfordartcenter.org). Alternatively, if you'd like to donate your tuition to GAC, you can do that too! Like so many other small businesses, we are in a difficult financial situation and anything will help. Please let Suzanne know if that is your preference and thank you so much in advance if you're able to do that.
---
Spring Semester Refunds
Thank you everyone for all of your patience with refund payments from late winter and spring semester classes. We are working on them daily. It may take longer than anticipated, as we have only one staff member dedicated to this multi-step task, working under less-than-ideal conditions from home. We promise to fulfill all refunds as quickly as possible. Again, thank you for all of your patience and support.
---
Student Tools, Supplies & Work at GAC
Please be assured that all student tools, supplies or works that were left in the school remain secure. Our facilities are closed, and our maintenance staff is on-premises checking on things on a regular basis. Once we are cleared to re-open, students may come to collect their work, or just wait until classes resume again. Thanks for your understanding and patience. We are anxious to get back to the classrooms too!
---
IMAGES 2020 Re-Imagined: Going Digital
This annual gallery show, sponsored by Shoreline Arts Alliance (SAA), is held in the GAC gallery every spring. This year the SAA decided to take the show online, which will bring this photography exhibition into every home. While we aren't able to gather in the gallery, we're excited you'll still be able to see the work of some of CT's top professional and amateur photographers. Check the SAA website for all the dates and info about submitting artwork, gallery talks and when the online exhibition opens.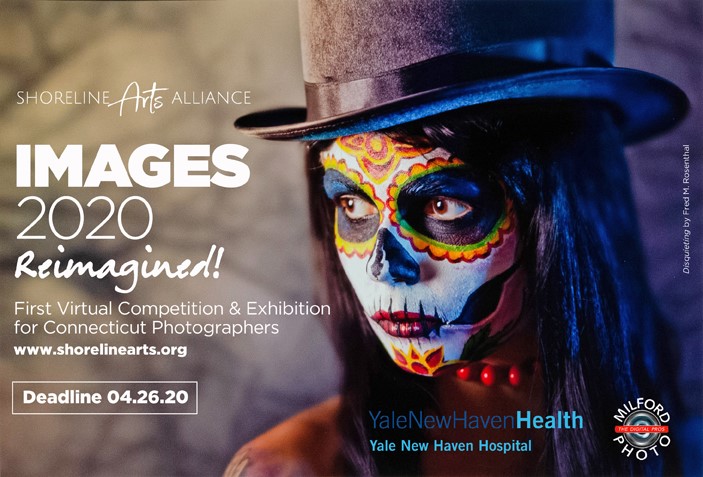 ---
Follow us on Facebook
We are posting interesting, inspiring, education and sometimes, downright entertaining, content on our Facebook page. Please follow us – and share your stories too! We hope to remain connected while physically apart.
---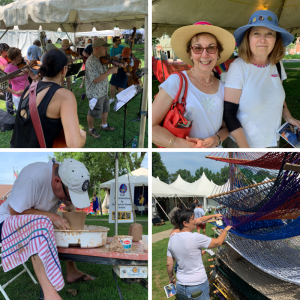 Craft Expo 2020 – on the Guilford Green in July!
We're still working away (at home!) planning this year's Guilford Craft Expo. Held July 17-19 on the Guilford Green, it will host fine craft artists from around the country under outdoor tents. For most artists that participate in these types of shows, it is their main source of income; each show is critically important to support these artists and the high-level craft that they represent. We hope to all gather together to celebrate their artistry and our supportive community this July.