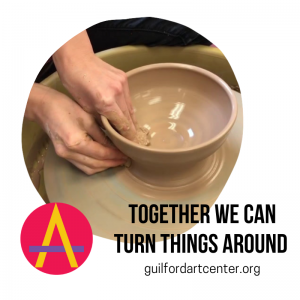 On May 5 & 6, GAC will participate in The Great Give, a community-wide fundraiser hosted by The Community Foundation for Greater New Haven.
The financial impact of the Covid-19 pandemic to our organization, as for many others, is staggering. We are realizing no revenue from our school, shop, gallery, or events. We have had to cancel Craft Expo, our major fundraiser and a cultural centerpiece in our community.
Your contributions, especially at this time, help keep us strong and engaged. We miss everyone on our campus. We can't wait to share that particular collective and creative joy once again. We hope you will join us then. We thank you for standing with us now.
Maureen Belden, GAC Executive Director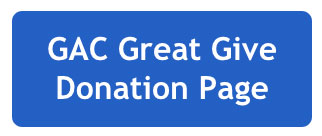 GAC Pottery Instructor Justin Gerace continues his ceramic work at home. He recently shared a bowl making demo we thought you'd enjoy. You can find more instructor demos, online sessions, studio tours, virtual galleries, creative ideas and more on our new Online Learning webpage. Enjoy!