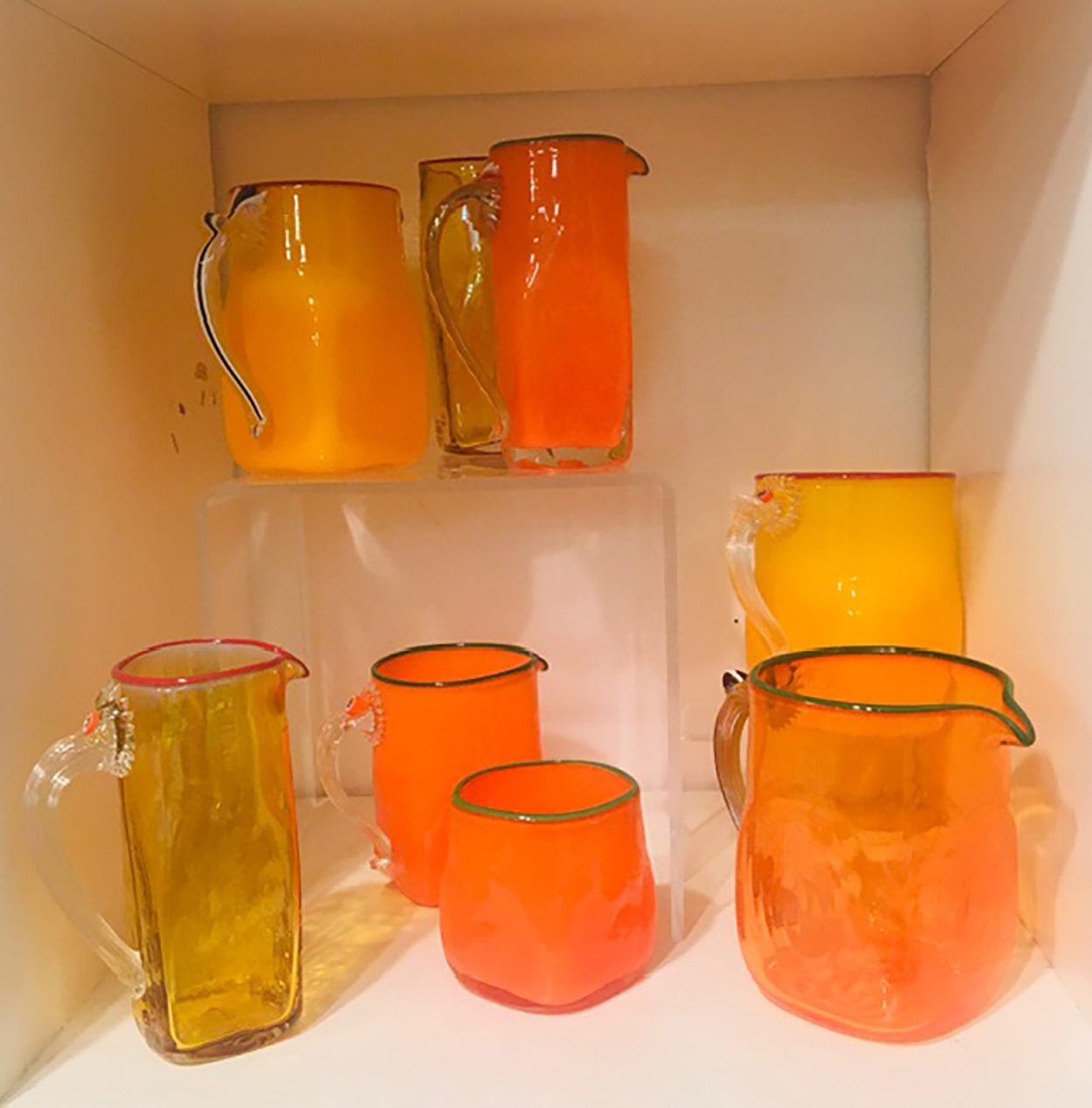 Is love the color of Aperol, perhaps? This orange glassware is by Bill Burch, a Berkley, CA artist. He's known for his brilliant use of color, pattern work and distinctive shapes. (From $60 for a large pitcher to $53 for small creamer)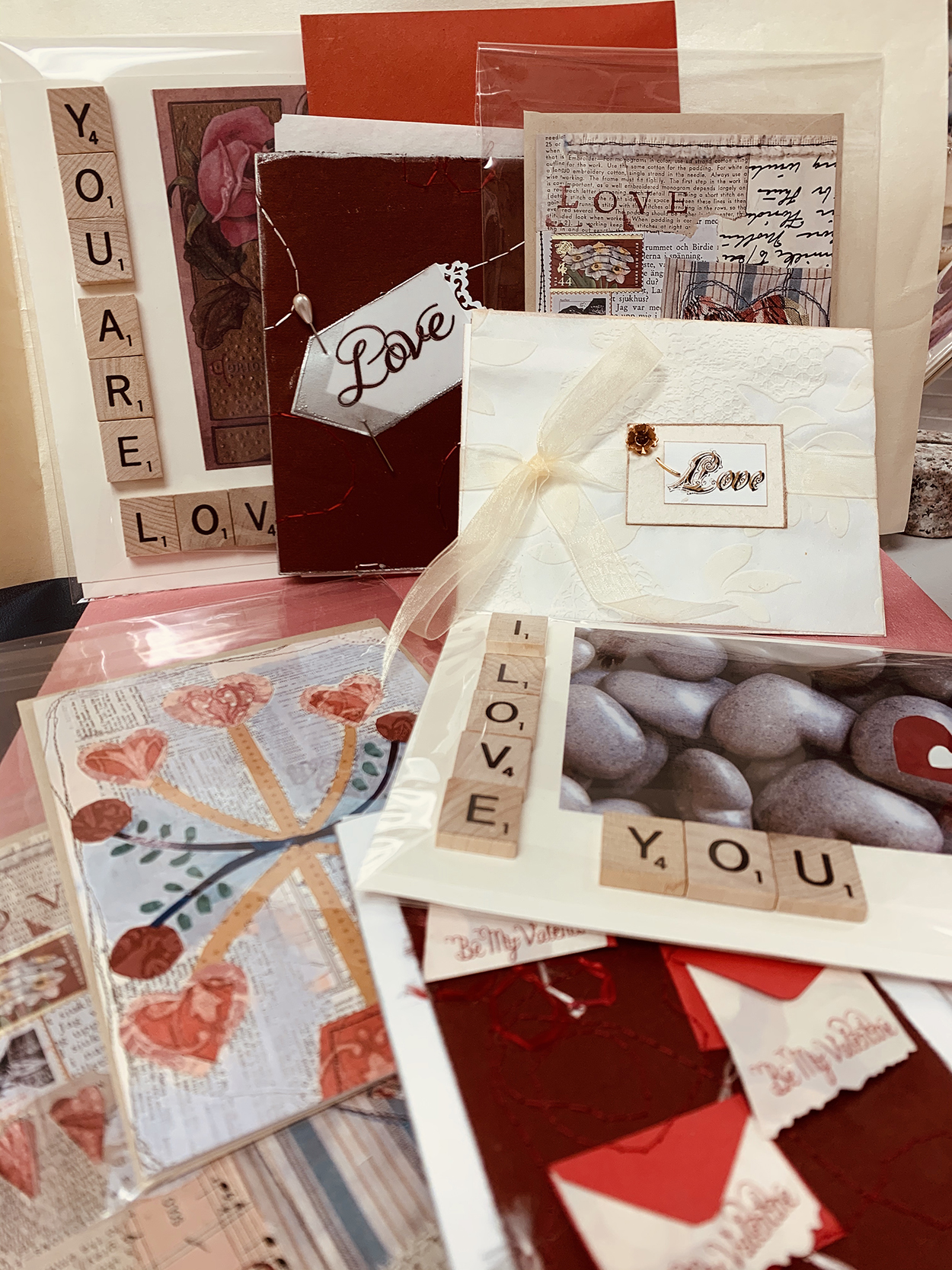 If you're ready to spell it all out to your sweetheart … check out the scrabble tiles! We have handmade Valentine's cards in all sizes, shapes and materials. Find the right design to match your message. Prices vary.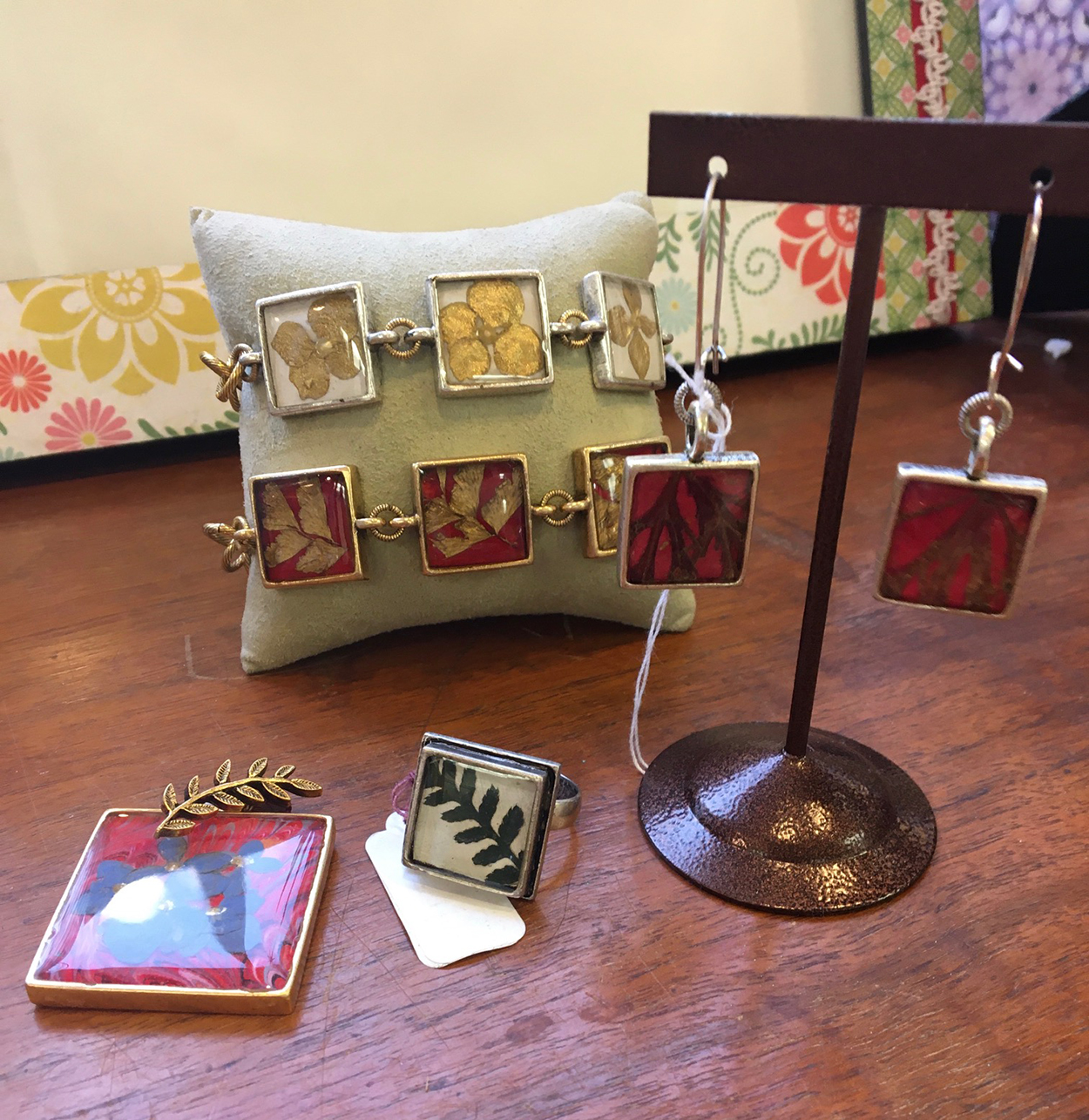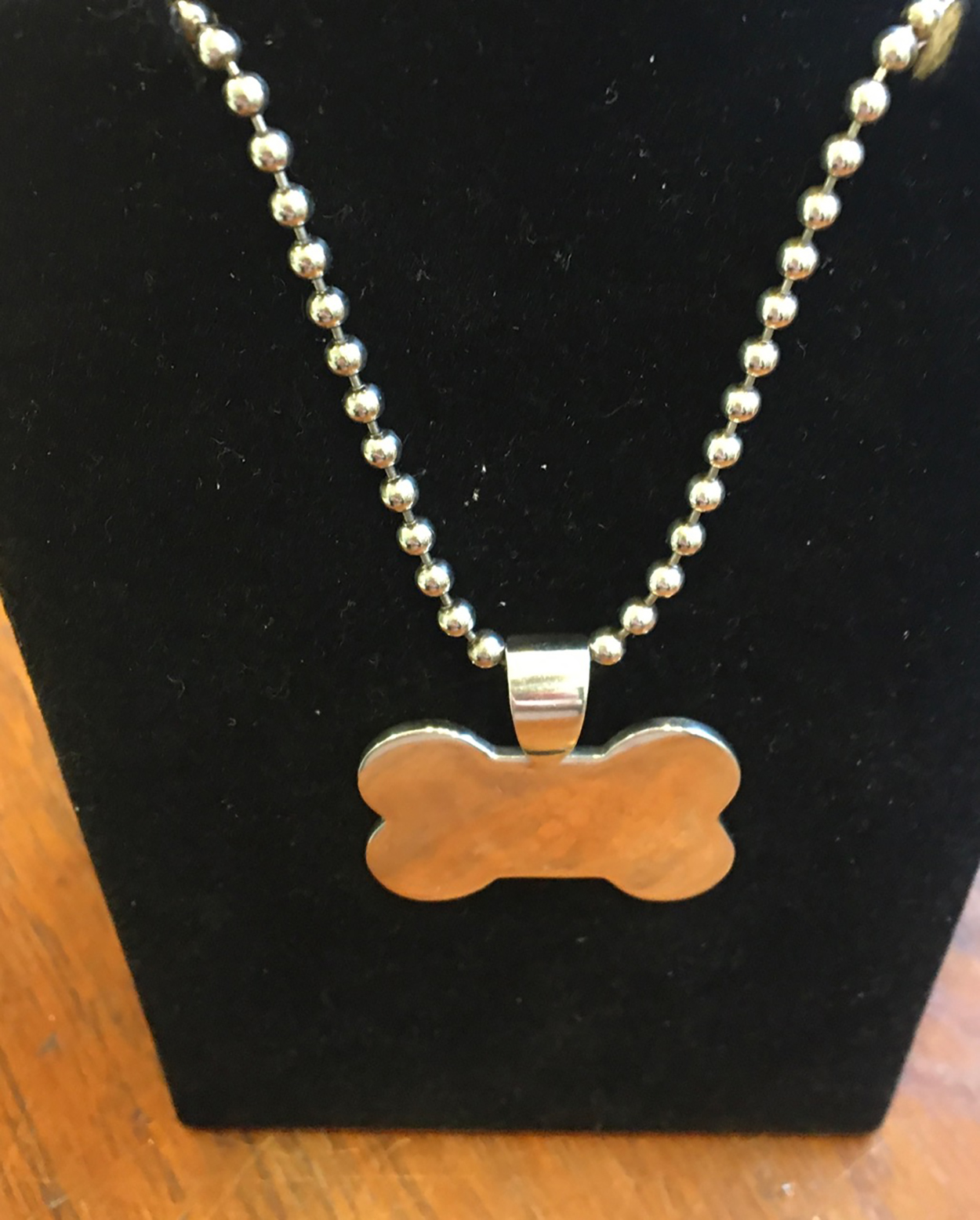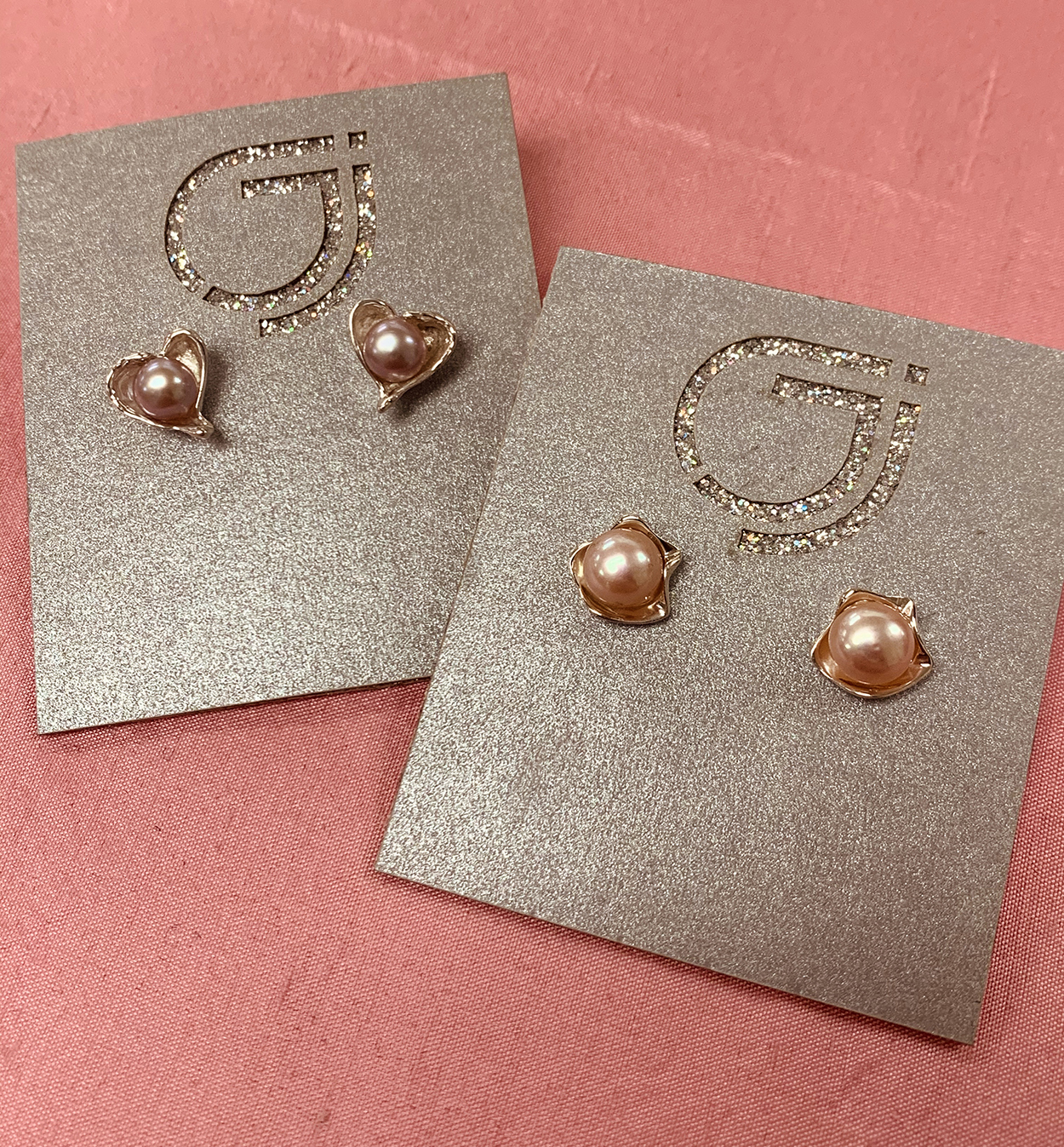 Whether you're looking for sweet pearl hearts, botanical pressed gold leaves, doggie designs or semi-precious stones (we just received new pieces from Susan Roberts!), we can help you find the right piece of handcrafted jewelry for your sweetie.
C'mon, baby, light your fire with one of Jamie's Organic Candles. These colorful candles come in a variety of shapes and scents, including cranberry, clove wood, ginger lemongrass and silver birch. They are made on-site in Oxford, Connecticut, using essential oils, cotton wicks, and natural pigments. (From $16.00 to $25.00)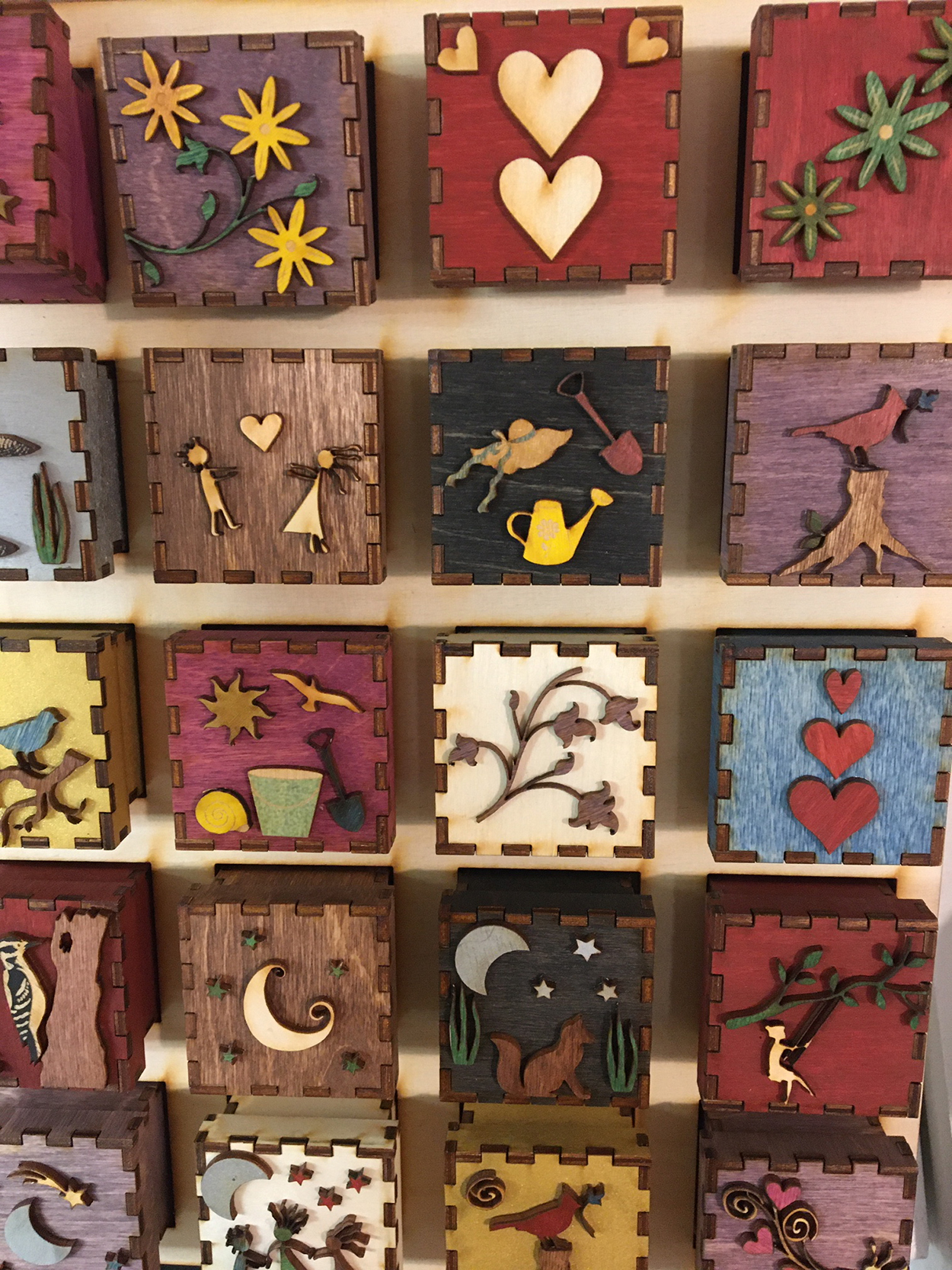 From Maine woodworkers, these laser-cut wooden boxes are perfect for storage, (especially Valentine's jewelry!). Available in a variety of designs. (Tiny Treasure Boxes are $15.00 each.)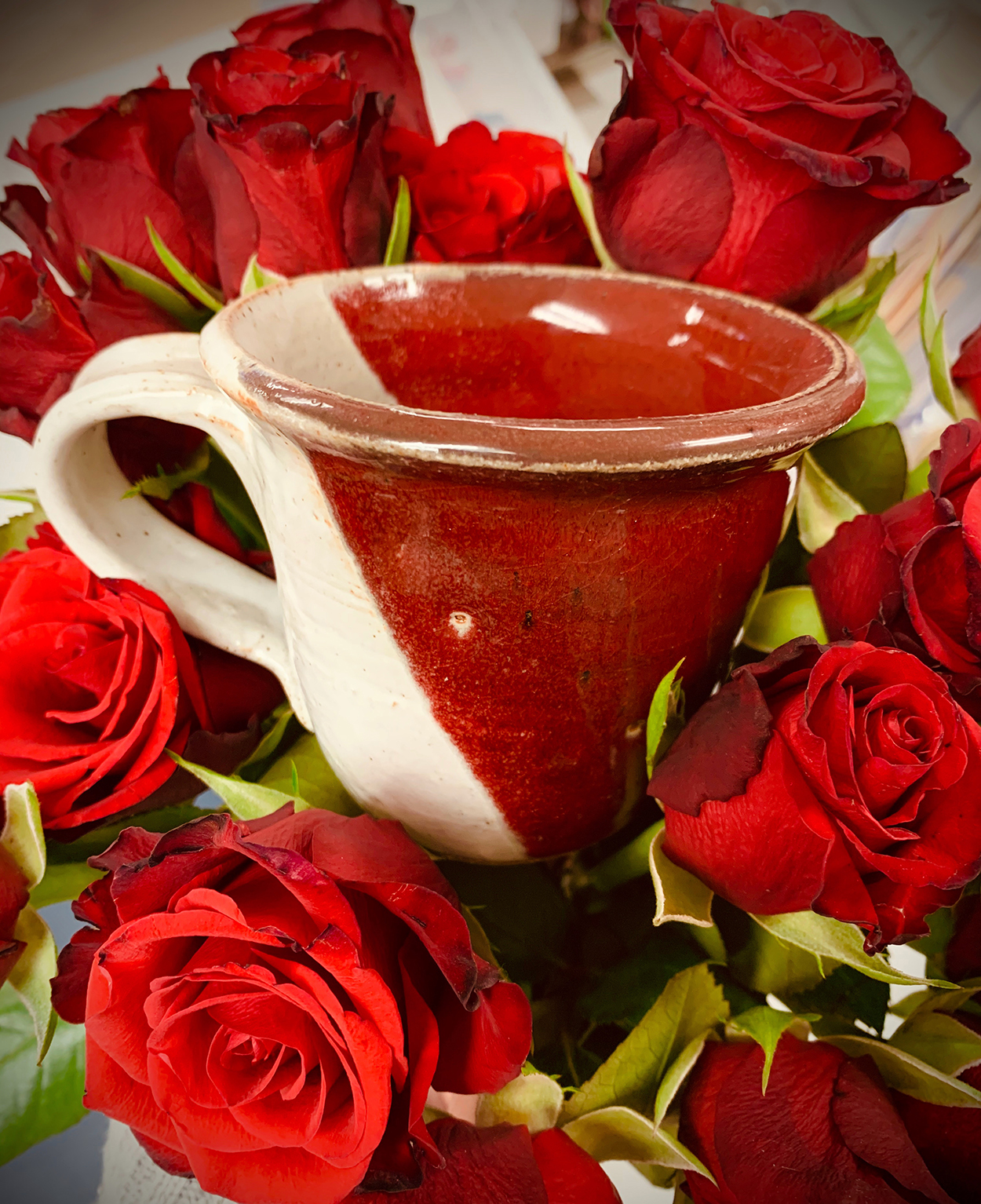 We promise you'll find something that your Valentine will love. This ceramic mug by local artist Nancy Scheinkeman may just be just their cup of tea (and we promise they'll love it a latte).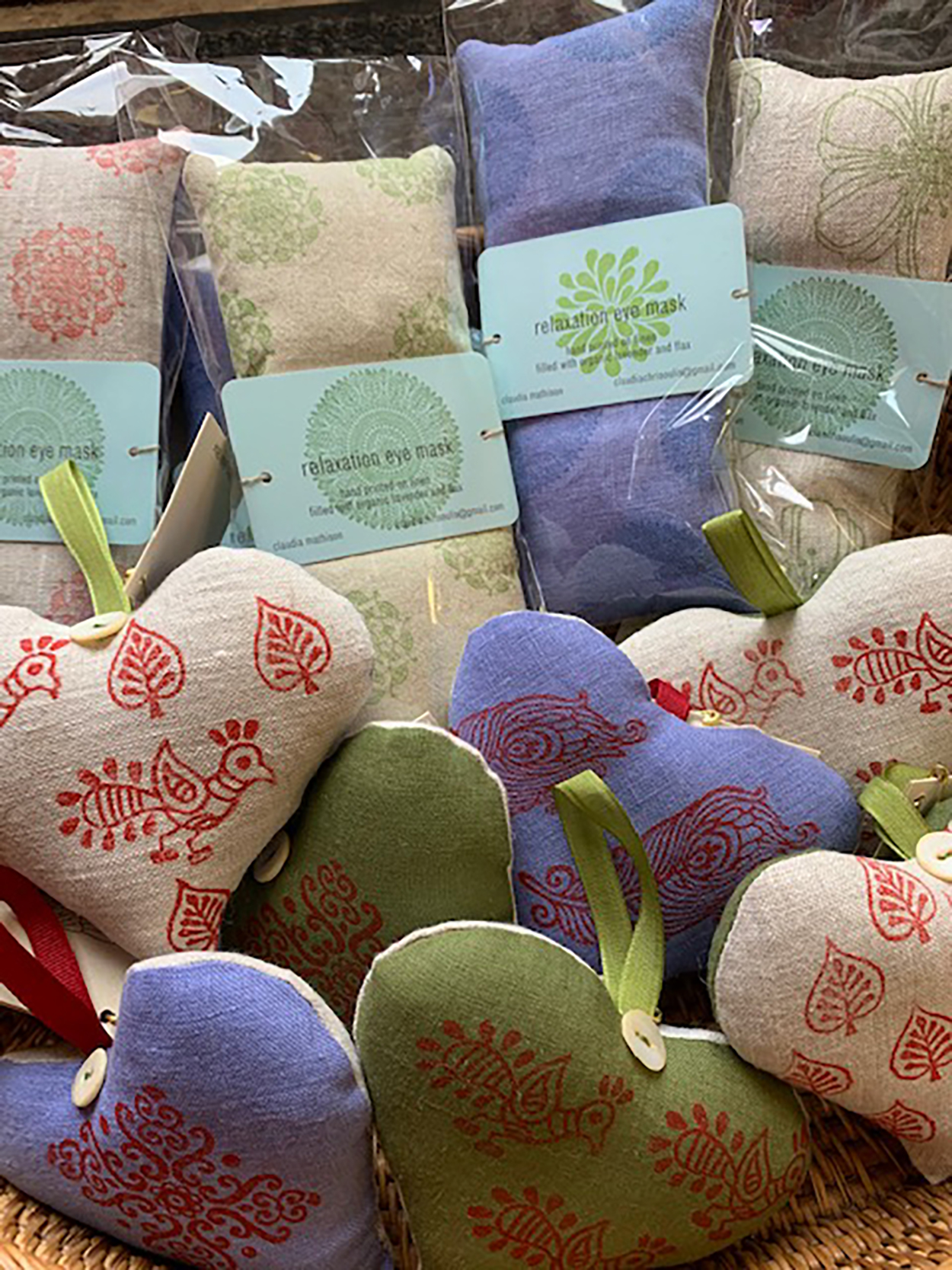 Fiber art hand stitched by GAC instructor Claudia Mathison, lavender-filled sachets and relaxation eye masks are soothing, calming and will make your space smell wonderful.
The SHOP at Guilford Art Center
open 7 days a week
Monday – Friday 9am-5pm
Saturday 10am-5pm
Sunday 12-4pm