More Summer for the Kids!
There are two weeks left in our summer youth program! If you're looking for a late summer activities for your kids ages 5-12, we can have openings in programming through August 19. Keep 'em involved with art as long as you can before school!
You can choose from half day or full day. And there are lots of options for types of classes for your child to explore.
See all of the weekly schedules in the catalog here. You'll find in the next two weeks, there are classes for digital photography, pottery, cartoon drawing, world crafts, creating "creatures" and "master artists".
Questions? Call us at (203) 453-5947 or email info@guilfordartcenter.org.
---

Fall Registration Opens Monday
We'll open our online registration for fall classes for adults and kids this Monday, August 8 at 10:00am. We'll have our new fall catalog uploaded, where you'll see all the descriptions of classes and workshops. You can link to each class to register online, or feel free to call us (203) 453-5947 or come to the office M-F, 10am-4pm.
---

New Gallery Exhibit Opens August 10
The Gallery is open 7 days a week.
Monday – Saturday 10am-4pm, Sunday 12-4pm.
Entry is free & open to the community.
---

In the Shop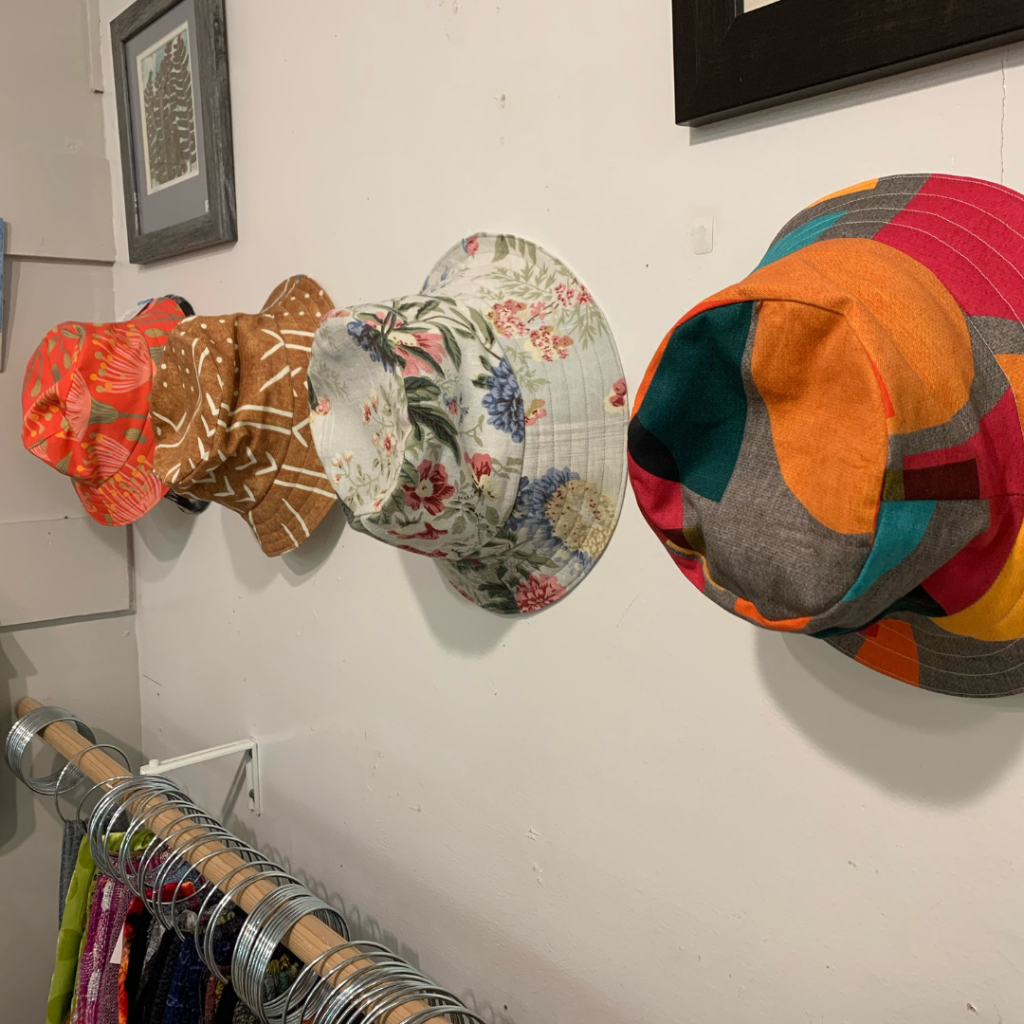 All Things Summer in the Shop!
Bucket hats by Marha Haesseler, new glass botanical jewelry by Ren Farnsworth, and glass garden stakes by Robin Malvezzi.
Shop 7 days a week, Monday-Saturday 10am-4pm, Sundays 12-4pm. GAC members receive 10% off all purchases.
---

and one more thing …
Who's afraid of a little heat?!! Not our blacksmith students and instructors! They'll be in full swing with a new New Open Forge Session that begins August 10. Open Forge is intended for Blacksmithing and Bladesmithing students to continue projects they have started, or start a new project under the guidance a working smith. Projects will be tailored to the individual student.
Open Forge runs Aug 10-31 & meets every Wednesday 6-9pm. For more info and to register, click here.