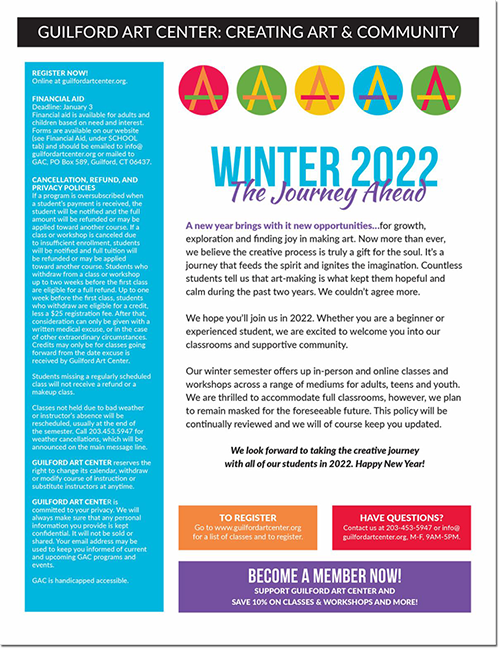 Registration for our Winter 2022 Semester opens today at 10:00am.
Registration is online; go to our website to register.
Click here to view the online catalog or download the catalog PDF.

Financial aid is available. Download the Financial Aid Application, due January 3.
If you need any help, you can contact info@guilfordartcenter.org or call (203) 453-5947.