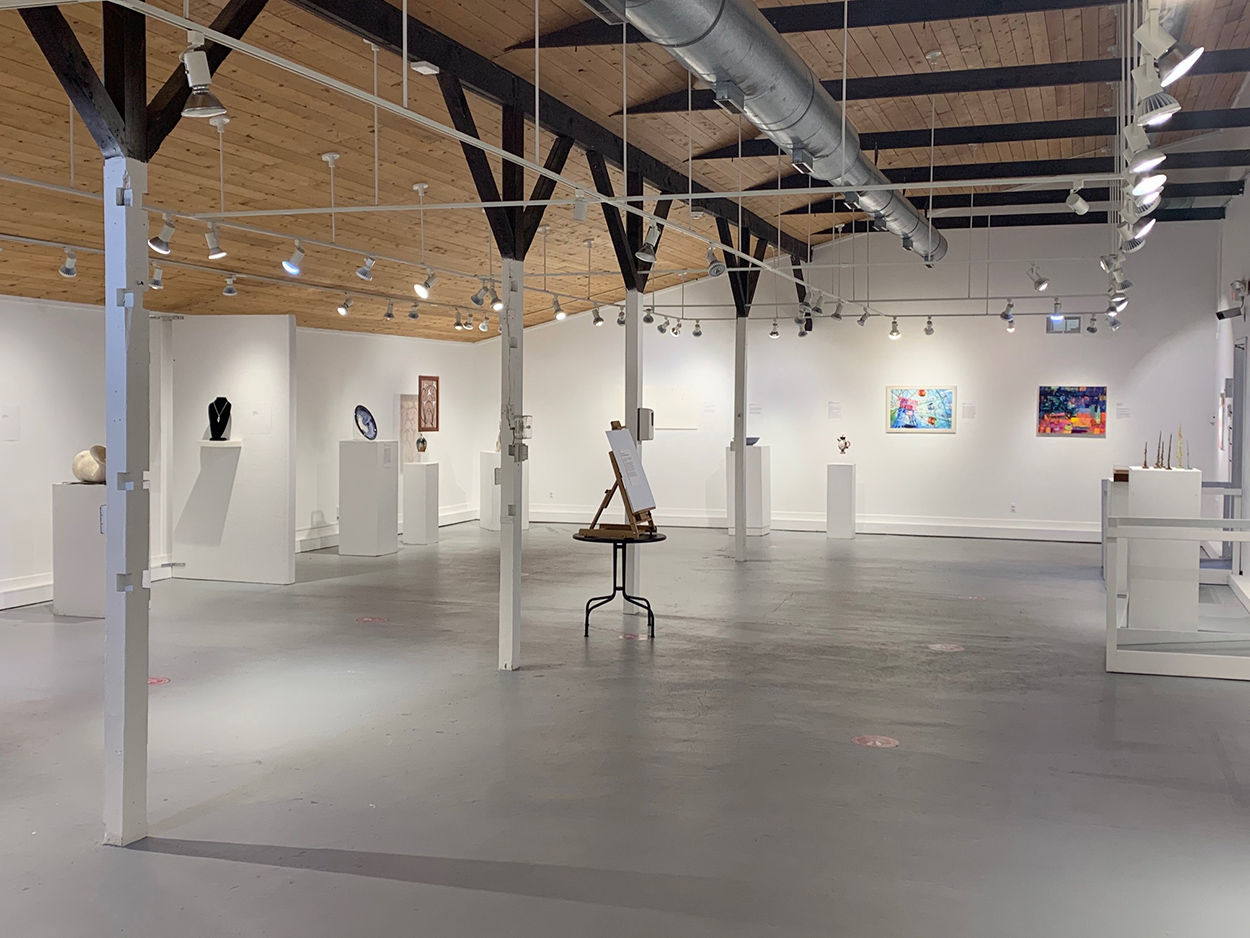 Poets and artists alike have been "Keeping On" during the pandemic. Proof can be seen at the Guilford Art Center's Faculty Exhibit and its accompanying series of poems written by members of the Guilford Poets Guild — both on view through the month of March. The exhibit and poems share how GAC instructors and GPG poets have engaged with their creativity to help them "keep on" during this time of the pandemic.
This is the fourth ekphrastic collaboration between the Guilford Poets Guild and Guilford Art Center, usually culminating in a reading at the Center. This year's event is virtual, with poems appearing on both organization's websites throughout the month.
Ekphrastic poetry is a response to a visual work of art, often a vivid, dramatic work that takes a painting, sculpture, or other artwork as its inspiration. With the GAC Gallery reopening, many GPG poets were able to view the artwork in person, while others visited the gallery virtually via photos and a walk-through video available on the GAC Facebook page.

• CLICK HERE to read the poems
If you can, be sure to visit the "Keeping On" Faculty Exhibit yourself. The gallery is free and open to the community Wednesday – Friday, 12:00-4:00pm and Saturdays 10:00 am-4:00pm. Mask wearing and social distancing is required upon entry. For more information contact Guilford Art Center at www.guilfordartcenter.org or 203-453-5947.
The Guilford Poets Guild is a group of award-winning, published poets from the shoreline who meet regularly to share poems and promote the love and engagement of poetry within the community. Throughout the year the GPG hosts a number of poetry readings including its popular Second Thursday Poetry Series, a Holiday Roundtable, the Guilford High School Poetry Contest, and coordinates poetry/art events with Guilford Art Center, the Madison Art Society and the Florence Griswold Museum. The Guild recently celebrated its 20th anniversary with the publication of its third anthology of poems, Our Changing Environment. The book is available for purchase online at www.guilfordpoetsguild.org and from Breakwater Books in Guilford.