Our Sponsors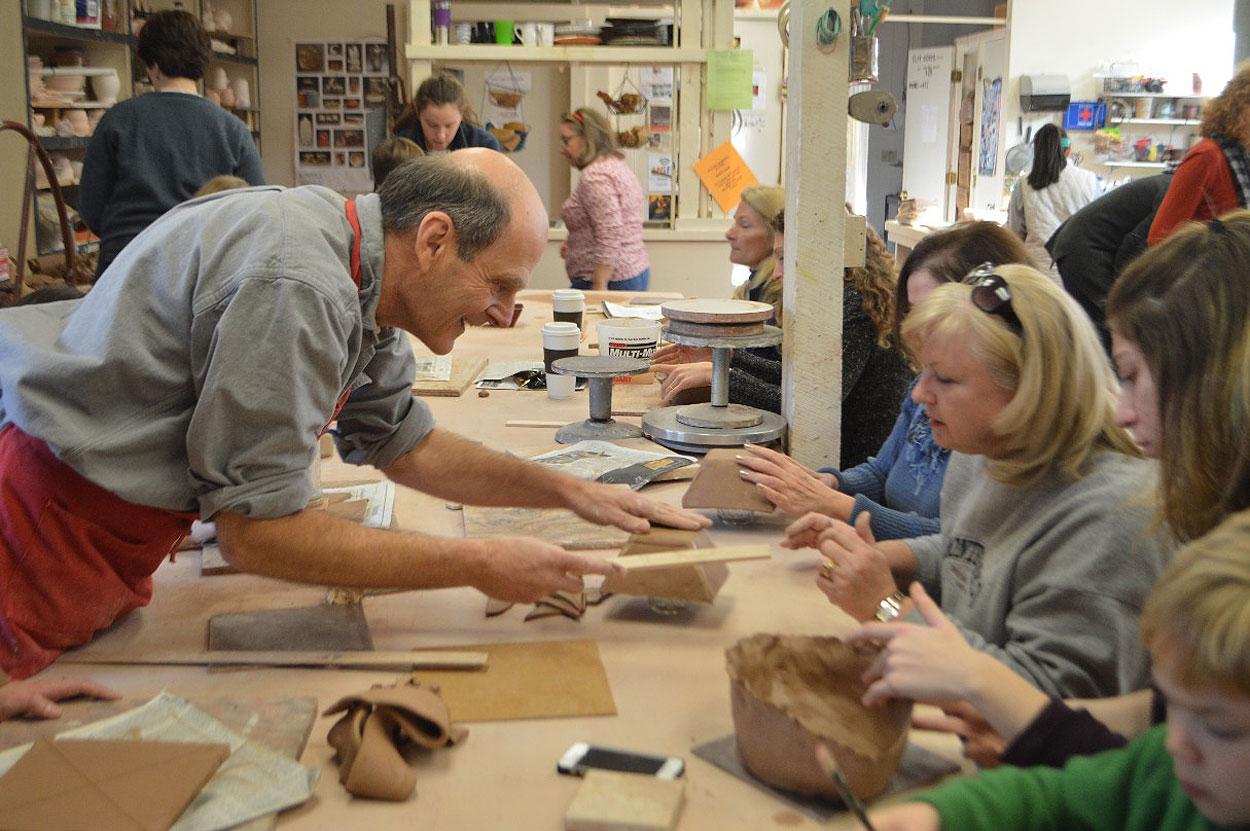 THANKS TO OUR DONORS & SPONSORS!
The Center extends its sincere thanks and appreciation to its many individual and business friends and sponsors who through their generous support help make possible such programs as EXPO, Artistry and our continuing school and gallery programs.

Support for programs at the Center is also provided through grants from Department of Economic and Community Development, Office of the Arts.

SPONSORS OF PROGRAMS & EVENTS
$10,000+
Anonymous
The Community Foundation for Greater New Haven
State of Connecticut Department of Economic Development
Cathy and John Seibyl
The Stoddard Family Foundation
$5,000-$9,999
Anonymous
NewAlliance Foundation
Prospector Partners
$1,000-$4,999
Deb Abildsoe & Irving Schloss
Elizabeth Alcorn
Anonymous
Davis Family Foundation
Eder Brothers
Andrew Geaslin
Joseph & Cindy Goldberg
Horton Group
The Guilford Foundation
Guilford Savings Bank
Richard & Yvette Howard
Jane Kammerer
Walter Longo
Madison Polymeric Engineering
Terry & Martha Maguire
Nelson Edwards Company Architects
Bonnie Gould Rothberg
Raymond B. & Kathleen V. Rudy, in honor of Nina V. Donnelly
Allan Starr
Cyndi & Richard Tuchman
Yale New Haven Health
Judith Anne Young
$500-$999
Bailey, Murphy & Scarano, LLC
Branford Hills Health Care Center
CK Architects
Clo & Stephen Davis
Stephanie Donegan Dietz
East River Energy
Kristen and Johan Eveland
Richard & Nadine Jerbi
Judith & Sheldon Kaufman
Kebabian's Oriental Rugs
Gretchen Kingsley
Ladd Capital Management
Robert & Martha Monte
Monte Financial Group
Page Hardware & Appliance
Shoreline Financial Advisors
Pamela and Bruce Simonds
William Pitt Sotheby's International Realty
$250-$499
Bill and Katy Bloss
Richard Chorney
J. Sanford and Helen Davis
Guardian Jet
Amy Peters
The Stone Agency
$100-$249
Anne Afragola
George & Anne Aghajanian
John & Donita Aruny
Elizabeth & John Best
Jonathan & Nancy Bishop
Kenneth & Judith Boudreau
Julie & Tony Broom
Rob & Robin Charney
Valerie Cook
Betsy and John Dailinger
Andy Davis
Betty Ann Donegan
Lynn & Nick Fischer
Tina Roman and Bruce Freeman
Anne and Jeffrey Godsey
Carolyn Grave
Paul Greenberg
Jack Heil and Gayle Capozzalo Heil
Michaele & Jim Imbrogno
Mary Jo Kestner
Dr. Arthur Knowlton
Sara Leighton
Ted & Lisa Lovejoy
Ken MacKenzie
MDG Benefit Solutions
Amy Lipper McCauley
Molly McDonald
Jennifer & Michael McNiff
Senator Edward & Patty Ann Meyer
Dr. Paul & Estelle Nussbaum
Nina Rose
Diane Palmieri & Albert Rossini
Robert Parrott and Anita Griffith
Diana Perron
Mindy Pollack
Nina Rose
Sandra Spahr
Anne Morrison & Bruce Stuckey
Pam & Sandy Stoddard
Dawn Tischbein
Teresa Twomey
Elsa Stone & Steven Wolfson
Teresa Twomey
Stephen Yardan
$15-$99
Marian Altman
Marie Landry & Peter Aronson
Helen & Blake Bidwell
Zeno Chicarilli
Michael & Maryann Bracken
Susan Brady
Georgeanne Campaigne
Sharon Canosa
Jennifer Chobor
Raffaela Cipriano
Gus & Sue Davis
Katy Dilman, in honor of Jasmine Gonzalez
Joan Downey
Lydia & Jason Fettig
Alan & Polly Fitz
Jeff Forbes
Virginia Foster
David Frank
Gail and Gerald Friedland
Karen Goldberg
Ronaldo Gonzalez
Doug Baldwin and Betsy Gribble
Jane Griffin
Gwendolyn Gunn
Will & Cheryl Hagner
Florence Hammond
Liane & Lee Herdle
Lisa Caron Hickey
Lynne Hyman
Denise Isaac
Nancy Judd
Erin Keanna
Mollie Keller
Leslie & Harlan Krumholz
Lynne & Jim Lamb
Stephanie & Peter Lupoli
Carol Lyons
Anne MacClintock
Allison Maltese
Dolores Marchese
Emily Matorin
Matthew Matorin
Janet & Charlie McClure
Joy McConnell
O'Keefe Family
Patricia & Mark Panico
Pfizer Foundation
Stephanie Payne, in honor of Jen Payne & Matt Reed
Gail Reen
Ron & Mary Repetti
Daphne Rich
Judy & Neal Robison
Diana Rogers
Denise & Burt Rose
Sandra Ruoff
Everett & Carol Ann Rutan
Betty Sarubbi
John Smith
Veronica Soell
Marjorie Sopkin
Danielle & Peter Spambanato
Sandra Stein
Joanne Stern
Lee Sylvester
MIX Design Store
Julie Weed
Richard & Sandra Whelan
Steven Wolfson
Diane and David Wright
Fred Wright
Suzanne Conlon & David Young
Priscilla Young, in honor of Judith Young
MEDIA SPONSORS
Shore Publishing
Thanks to everyone who donates art supplies and other items to our school. Our teachers, students, Board, and staff appreciate everything you give. And many thanks to the volunteers who give so generously of their time to support the GUILFORD ART CENTER throughout the year. Whether selling gate tickets at Expo, assisting in our school, serving refreshments at Mill Gallery events, playing music during Artistry, pricing tag sale items, or any of the myriad ways that you have donated time and effort, you have helped to make GAC a vital part of the community – and we thank you!