Craft Expo

BRINGING AMERICA'S FINEST CRAFTS TO THE GUILFORD GREEN
FOR 3 DAYS, RAIN OR SHINE
Friday, Saturday, Sunday: July 14, 15, 16, 2017
Friday, 12-9 • Saturday, 10-7 • Sunday, 12-5
In celebration of its 60th year, the Guilford Art Center's annual Craft Expo will return once again to the scenic and historic Guilford Green, celebrating the arts with its extensive array of handmade crafts by American artists. Craft Expo 2017 will be held for three days: Friday, July 14 through Sunday, July 16.
Craft Expo 2017 will bring 180 nationally-recognized craft artists to Guilford, whose exquisite-quality works help rank this event as one of the top craft shows in New England and the country. As a celebration of the arts and a signature happening for the town of Guilford and the Connecticut shoreline, Craft Expo is a must-see summer event.
Drawing an estimated 7,000 artists, collectors, and visitors from across the country, Craft Expo is known for its one-of-a-kind work of the highest quality: Ceramics, Wearable and Non-Wearable Fiber, Metal and Non-Metal Jewelry, Glass, Leather, Metal, Mixed Media, Painting, Photography, Printmaking, Sculpture and Wood. Items range from decorative to functional and traditional to contemporary. All work presented at Craft Expo is handmade by the artists, all of whom have been accepted in the show by a panel of professional peers, thereby ensuring only the highest quality in workmanship, design and materials. Popular amenities for the Craft Expo visitor include a food court with beer and wine, a family art tent with craft activities for youngsters attending the show, faculty and student craft demos, and the chance to bid on donated craft pieces at the show's annual silent auction. Proceeds raised through the silent auction and nominal entrance fees benefit the non-profit GUILFORD ART CENTER and its year-round calendar of gallery and school art education programs for students of all ages and skill levels.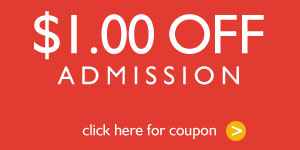 HELPFUL LINKS FOR VISITORS
• $1.00 Off Admission Coupon
• Additional Craft Expo 2017 Information
• Craft Expo 2017 Map
• Video: Behind the Scenes at Craft Expo
• Craft Expo 2016 Postcard
• Craft Expo 2016: Exhibitors
• Craft Expo 2016 Program
Videography by Kyle Clark

Craft Expo is Sponsored in part by Shore Publishing,
with additional media sponsorship provided by WSHU Public Radio.

ARTISTS' INFORMATION
The annual Guilford Art Center Craft Expo is a nationally juried show of fine American craft, held outdoors, under tents on the Guilford Green in Guilford, Connecticut. Artists exhibit in all craft media including baskets, ceramics, fiber, glass, leather, metal, jewelry, paper, mixed media, sculpture, furniture, wood and more. Work must be original and created by the artist. Craft Expo is produced by the staff and numerous volunteers of Guilford Art Center. Artists are invited to apply for participation in Craft Expo 2017, one of the oldest and finest outdoor craft shows in the northeast. Works must be handmade in the USA or Canada by an individual and/or with help from a limited number of assistants/apprentices. Artist work is juried from digital images, and must be of high quality, be well-designed, and convey artistic originality and vision. Event benefits Guilford Art Center's educational programs. See www.zapplication.org for details.
• Craft Expo 2017 Application (online)
• Craft Expo 2017 Application (pdf)
• Craft Expo 2017 Exhibitor FAQs (Download PDF)
• State of Connecticut Tent Requirements (pdf)
Craft Expo gallery photos by Judith L. Barbosa, Kyle Clark, Ben Cowper, Kelly Fryer, Shannon Gale, Allison Maltese, Kerry McCarthy and Kathryn Schauer.