Meet Gina Uricchio, the author of The Art and Voice of Autism, at a book signing event at Guilford Art Center Gallery on Saturday, April 29 from 12:00-2:00pm.
The Art and Voice of Autism is an interactive journal for families to connect art and inspiration with places to draw and create. This book offers a unique way of approaching family time with shared activities for every season. Described as "a family keepsake journal for treasured memories", it is a visual memoir from a mother and daughter team of family experiences of living life on the Autistic spectrum.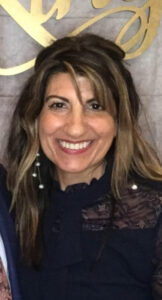 "I wrote this book to bring focus and awareness to my daughter's (Ally) art, as well as to expose the talents of autistic and the entire special needs community" says Uricchio. "I want to take readers on my journey to show what it's like living in the autistic world and how I deal with the challenges of parenting on a daily basis. Along with that, I want to share the bond and connection we have to inspire and connect with challenges on how we overcome adversity in our life. I want to share how my training and teachings have helped me with raising a special needs daughter."
This event is free and open to the community. Books will be for available for purchase.
For more information contact Guilford Art Center at www.guilfordartcenter.org or 203-453-5947.