Registration for Guilford Art Center's Winter 2021 semester will open online on December 3 at 10:00 am. Classes and workshops will begin the week of January 11. Registration will continue to be online only.
The semester will continue to be a hybrid of on-campus and online offerings. Class sizes for on-campus gatherings will continue to be limited to 50% capacity and with a strict masking mandate and all other protocols in place, in order to operate safely.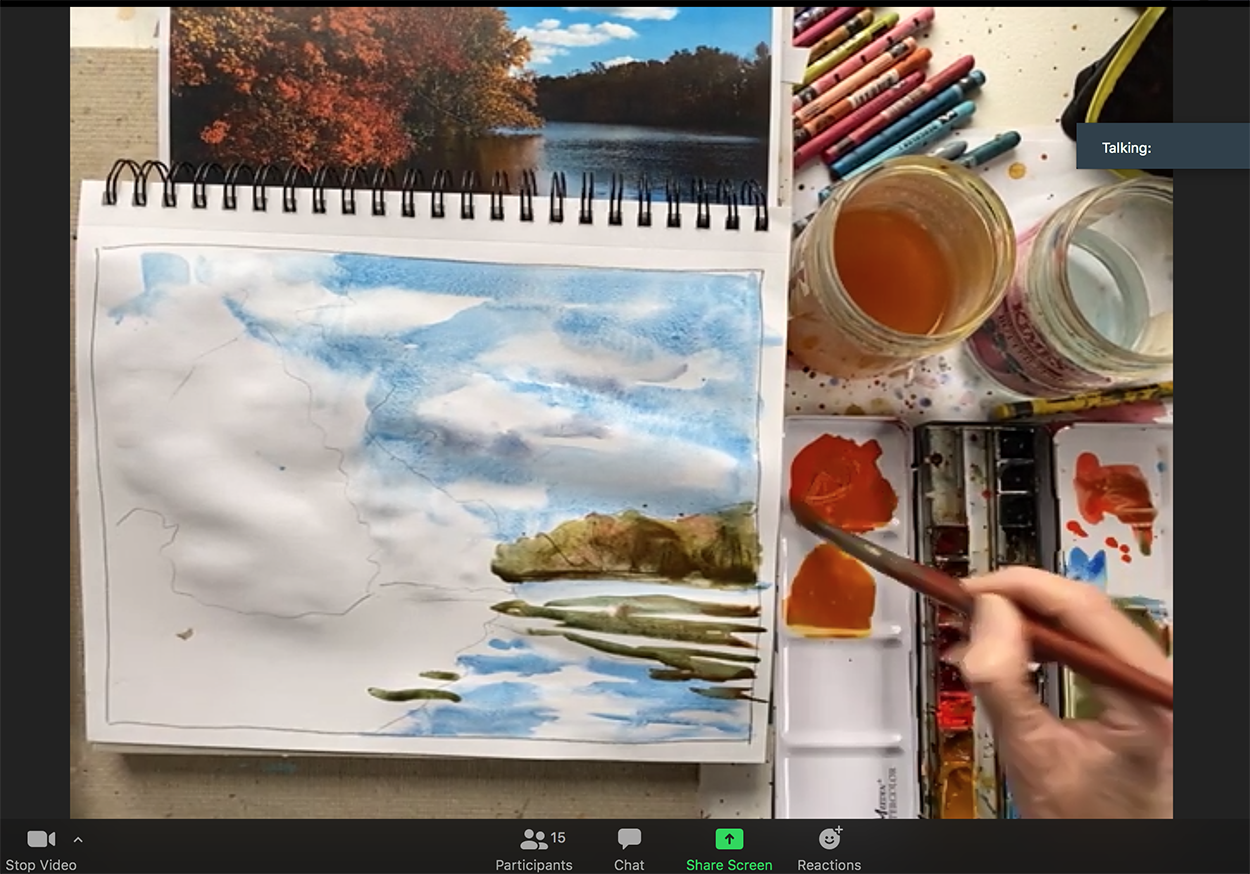 Classes and workshops are available in a variety of mediums, including blacksmithing, ceramics, fiber arts, metalsmithing, sculpture, weaving, glass, painting and drawing.
"We've created flexible learning opportunities for all of our students" says GAC Executive Director Maureen Belden. "Our school is open for in-person classes and we've been excited to welcome back our local students. However, our robust offerings of online classes have allowed us to connect with new students and instructors from across the country. It's been an exciting way to forge new connections and educational offerings."
Visit the School section of the website to view an online catalog and to register. Registration continues to be online only.
Follow GAC on social media:
www.facebook.com/guilfordartcenter
www.instagram.com/guilfordartcenter
www.twitter.com/guilfordart
For all information on GAC's reopening safety protocols, click here.
For questions or more information, contact Guilford Art Center at info@guilfordartcenter.org.
---
The Guilford Art Center is a non-profit school, shop and gallery established to nurture and support excellence in the arts. Through classes for adults and children, gallery programs, a shop of contemporary crafts, and special events, the Center fulfills its mission to provide opportunities for the public to participate in the arts, to experience their cultural and historical diversity, and to appreciate the process and product of creative work. Founded in 1967 (as the Guilford Handcraft Center), the Center evolved from the first Handcraft Expo, held on the Guilford Green in 1957. It currently serves over 2,000 students in classes, presents juried and invitational exhibits of art in the Center's gallery and operates a shop of fine, handmade American crafts year-round. The Center also presents the Craft Expo, held on the Guilford Green each year in July, that features works by more than 180 of the country's most distinguished artisans and is a much-anticipated annual event for the shoreline community.