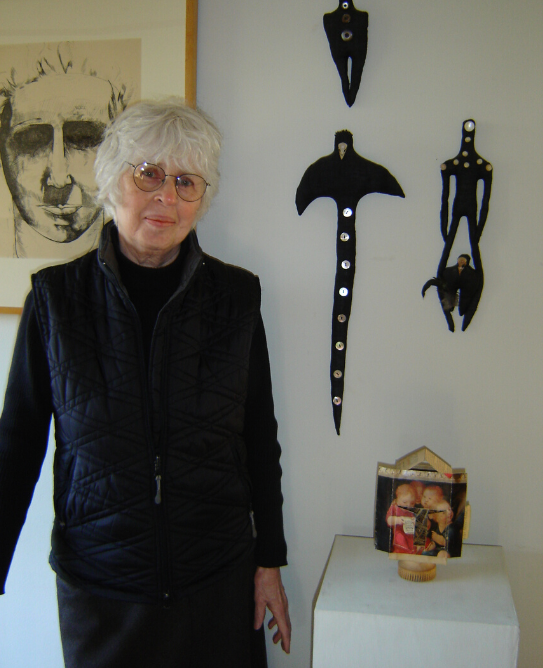 A memorial exhibition in honor of artist Joan Killion will be featured in the Guilford Art Center gallery, January 31-February 16, 2020.
Killion was a longtime student at Guilford Art Center, as well as an occasional instructor. She took many classes in Ceramic Sculpture with instructor and pottery studio manager Lisa Wolkow, and taught workshops such as Artist Books and Miniature Magic. Killion passed away in March of 2019 at the age of 88. This memorial exhibition celebrates her artistic accomplishments and reflects her relentless exploration of media and concepts.
Killion worked in many media. In addition to ceramics, handmade paper and books, found objects, collages, she liked to combine materials, especially hard and soft ones. She was interested in ancient figurines and sculptures, and boxes and containers. She frequently "worked small" — some of her handmade books are no bigger than an inch or two square — and her work was featured in the 2007 exhibition Miniature Magic at Guilford Art Center. "I am drawn to the handheld," she explained of the lure of the diminutive. "Small works can have as much power as large ones."
The Joan Killion Memorial Exhibition opens on Friday, January 31, with a reception from 5-7. Gallery hours are Monday-Saturday, 10am-4pm and Sunday 12-4pm. The exhibition and the opening reception are free and open to the public.
For more information call 203.453.5947.